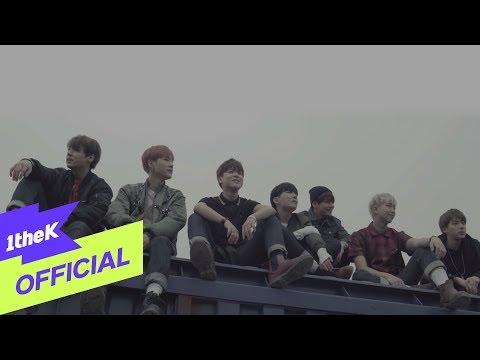 [MV] BTS(방탄소년단) _ I NEED U
235446317
[MV] BTS(방탄소년단) _ I NEED U youtube video stats
Date
Views
Likes
Dislikes

Mar 30, 2023

Thu

235513342

+ 13.0K

3341213

+ 201

N/A

Mar 29, 2023

Wed

235500272

+ 12.1K

3341012

+ 177

N/A

Mar 28, 2023

Tue

235488140

+ 12.6K

3340835

+ 178

N/A

Mar 27, 2023

Mon

235475487

+ 13.0K

3340657

+ 184

N/A

Mar 26, 2023

Sun

235462455

+ 13.2K

3340473

+ 210

N/A

Mar 25, 2023

Sat

235449160

+ 12.7K

3340263

+ 207

N/A

Mar 24, 2023

Fri

235436417

+ 12.6K

3340056

+ 186

N/A

Mar 23, 2023

Thu

235423785

+ 12.2K

3339870

+ 205

N/A

Mar 22, 2023

Wed

235411584

+ 12.8K

3339665

+ 185

N/A

Mar 21, 2023

Tue

235398693

+ 14.0K

3339480

+ 224

N/A

Mar 20, 2023

Mon

235384676

+ 14.3K

3339256

+ 223

N/A

Mar 19, 2023

Sun

235370329

+ 15.1K

3339033

+ 263

N/A

Mar 18, 2023

Sat

235355162

+ 15.3K

3338770

+ 279

N/A

Mar 17, 2023

Fri

235339800

+ 15.4K

3338491

+ 302

N/A

Mar 16, 2023

Thu

235324345

+ 14.7K

3338189

+ 282

N/A

Mar 15, 2023

Wed

235309579

+ 15.8K

3337907

+ 274

N/A

Mar 14, 2023

Tue

235293761

+ 13.6K

3337633

+ 232

N/A

Mar 13, 2023

Mon

235280114

+ 14.9K

3337401

+ 238

N/A

Mar 12, 2023

Sun

235265124

+ 16.5K

3337163

+ 271

N/A

Mar 11, 2023

Sat

235248574

+ 14.2K

3336892

+ 242

N/A

Mar 10, 2023

Fri

235234363

+ 13.2K

3336650

+ 201

N/A

Mar 9, 2023

Thu

235221145

+ 13.9K

3336449

+ 215

N/A

Mar 8, 2023

Wed

235207160

+ 14.2K

3336234

+ 223

N/A

Mar 7, 2023

Tue

235192941

+ 14.3K

3336011

+ 213

N/A

Mar 6, 2023

Mon

235178626

+ 15.9K

3335798

+ 225

N/A

Mar 5, 2023

Sun

235162685

+ 17.7K

3335573

+ 288

N/A

Mar 4, 2023

Sat

235144913

+ 16.9K

3335285

+ 275

N/A

Mar 3, 2023

Fri

235127981

+ 17.6K

3335010

+ 331

N/A

Mar 2, 2023

Thu

235110372

+ 16.3K

3334679

+ 277

N/A

Mar 1, 2023

Wed

235094007

---

3334402

---

---
Embed
To embed this live counts widget on your own webpage? Simply copy and paste following code to your page and enjoy it wherever you want!
Customize Embed
About [MV] BTS(방탄소년단) _ I NEED U

[MV] BTS(방탄소년단) _ I NEED U *English subtitles are now available. :D (Please click on 'CC' button or activate 'Interactive Transcript' function) :: iTunes DL : https://itunes.apple.com/us/album/hwayang-yeonhwa-most-beautiful/id990496954?l=ko&ls=1 [Notice] 1theK YouTube is also an official channel for the MV, and music shows will count the views from this channel too. [공지] 1theK YouTube는 MV를 유통하는 공식 채널로, 1theK에 업로드된 MV 조회수 또한 음악방송 순위에 반영됩니다. BTS comes back with the 3rd mini album [The most beautiful moment in life pt.1]. With the new album, you can meet BTS who are not just young boys anymore but gradully growing. Each track has lyrical and pop feelings showing small and big musical changes. The title song 'I NEED U' is an urban style electro hiphop song with the harmony of lyrical and oriental main theme and wild hiphop. The song applies electric source for sounds so it feels quite different to the previous songs of BTS. 'I NEED U' sings desperate heart trying to hold the love running down to the end. ▶1theK Originals : https://www.youtube.com/channel/UCqq-ovGE01ErlXakPihhKDA ▶1theK FB : http://www.facebook.com/1theK ▶1theK TW : https://twitter.com/1theK ▶1theK G+ : https://plus.google.com/+1theK 防弾少年団が三枚目のミニアルバム『花様年華pt.1』でカムバックした。 ただの少年ではない、少しずつ成長していく防弾少年団に会うことができるアルバム。 各トラックごとに叙情的でポップ的な感じが溶け込んで、 音楽的に大小の変化を感じることができる。 タイトル曲の「I NEED U」は、アーバンスタイルが融合したエレクトロヒップホップ曲。 叙情性が加味された東洋的なメインテーマとワイルドなヒップホップが融合された歌。 サウンド的にエレクトリックソースを使用して防弾少年団の過去の音楽とはまた違った感じを与える。 「I NEED U」は、終わりに向かって墜落する愛を止めようとする切ない気持ちを表現している。 방탄소년단이 세 번째 미니앨범 [화양연화 pt.1]으로 돌아왔다. 이젠 마냥 어리기만 한 소년이 아닌, 조금씩 성장하고 있는 방탄소년단을 만날 수 있는 음반이다. 각 트랙마다 서정적이고 팝적인 느낌이 녹아있어, 음악적으로 크고 작은 변화를 느낄 수 있다. 타이틀곡인 'I NEED U'는 어반 스타일이 접목된 일렉트로 힙합곡이다. 서정성이 가미된 동양적인 메인 테마와 와일드한 힙합이 결합된 노래다. 사운드적으로 일렉트릭 소스를 사용해 방탄소년단의 지난 음악과는 또 다른 느낌으로 다가온다. 'I NEED U'에는 끝을 향해 추락하는 사랑을 붙잡아 보려는 애타는 마음이 담겨있다.
About YouTube Live Subscriber Count

Looking to track YouTube video live view counts in real-time? SocialCounts.org is the perfect destination for all your video tracking needs! Our platform utilizes YouTube's original API and advanced technology to provide nearly accurate estimations of live view counts for any YouTube video.
But that's not all! We also offer a unique comparison feature where you can compare the live view counts of any video with any channel, video, or profile. This makes it easy to compare and analyze the performance of different YouTube videos and channels.
At SocialCounts.org, we're committed to providing you with accurate and up-to-date data analysis for all your video tracking needs. Whether you're a content creator or simply a YouTube enthusiast, our platform is the perfect tool for monitoring the popularity and growth of your favorite videos.
So, if you're looking for a reliable source to track live view counts on YouTube, look no further than SocialCounts.org. Trust us to keep you in the know with real-time data analysis and comparison features.