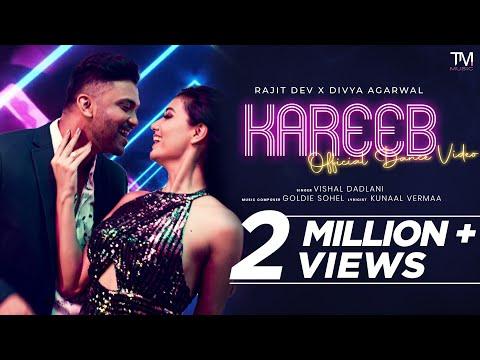 Kareeb Official Dance Video | Goldie Sohel | @rajitdev2269 | Divya Agarwal | Vishal D | Kunaal V
2364364
Kareeb Official Dance Video | Goldie Sohel | @rajitdev2269 | Divya Agarwal | Vishal D | Kunaal V youtube video stats
Date
Views
Likes
Dislikes

Mar 25, 2023

Sat

2364364

+ 73

37397

- 1

N/A

Mar 24, 2023

Fri

2364291

+ 53

37398

- 3

N/A

Mar 23, 2023

Thu

2364238

+ 74

37401

- 1

N/A

Mar 22, 2023

Wed

2364164

+ 62

37402

+ 3

N/A

Mar 21, 2023

Tue

2364102

+ 70

37399

+ 2

N/A

Mar 20, 2023

Mon

2364032

+ 79

37397

+ 1

N/A

Mar 19, 2023

Sun

2363953

+ 73

37396

0

N/A

Mar 18, 2023

Sat

2363880

+ 60

37396

0

N/A

Mar 17, 2023

Fri

2363820

+ 56

37396

+ 1

N/A

Mar 16, 2023

Thu

2363764

+ 82

37395

+ 1

N/A

Mar 15, 2023

Wed

2363682

+ 86

37394

0

N/A

Mar 14, 2023

Tue

2363596

+ 70

37394

0

N/A

Mar 13, 2023

Mon

2363526

+ 68

37394

+ 2

N/A

Mar 12, 2023

Sun

2363458

+ 92

37392

+ 4

N/A

Mar 11, 2023

Sat

2363366

+ 109

37388

+ 3

N/A

Mar 10, 2023

Fri

2363257

+ 75

37385

- 1

N/A

Mar 9, 2023

Thu

2363182

+ 82

37386

+ 2

N/A

Mar 8, 2023

Wed

2363100

+ 76

37384

+ 1

N/A

Mar 7, 2023

Tue

2363024

+ 69

37383

+ 1

N/A

Mar 6, 2023

Mon

2362955

+ 70

37382

0

N/A

Mar 5, 2023

Sun

2362885

+ 85

37382

+ 2

N/A

Mar 4, 2023

Sat

2362800

+ 97

37380

+ 1

N/A

Mar 3, 2023

Fri

2362703

+ 104

37379

0

N/A

Mar 2, 2023

Thu

2362599

+ 88

37379

+ 1

N/A

Mar 1, 2023

Wed

2362511

+ 71

37378

0

N/A

Feb 28, 2023

Tue

2362440

+ 73

37378

+ 1

N/A

Feb 27, 2023

Mon

2362367

+ 74

37377

0

N/A

Feb 26, 2023

Sun

2362293

+ 80

37377

+ 3

N/A

Feb 25, 2023

Sat

2362213

+ 87

37374

- 1

N/A

Feb 24, 2023

Fri

2362126

---

37375

---

---
Embed
To embed this live counts widget on your own webpage? Simply copy and paste following code to your page and enjoy it wherever you want!
Customize Embed
About Kareeb Official Dance Video | Goldie Sohel | @rajitdev2269 | Divya Agarwal | Vishal D | Kunaal V

Rajit Dev and Divya Agarwal are here to win your hearts with their dazzling dance moves & sizzling chemistry in the official dance video of #Kareeb! Filled with disco-funk vibes this song is composed by Goldie Sohel, sung by Vishal Dadlani & written by Kunaal Verma. So Koi karke bahana, just dance your hearts out ! #Kareeb #VishalDadlani #GoldieSohel #TmMusic ---------------------------------------------------------------- Music Composed by Goldie Sohel Written by Kunaal Vermaa Singer - Vishal Dadlani Music Produced and Arranged by Goldie Sohel Sound Designer - Manash Borthakur Guitars - Ishan Das Bass - Himangshu Borah Saxophones - I D Rao Backing Vocals Arranged and designed by Shreya Phukan Vishal's Vocals recorded at YRF studios by Vijay Dayal Vocal Design and Edit by DJ Phukan Instruments and Backing Vocals recorded at Neo Sound by Pranjal Borah Mixed by Pankaj Borah at Neo Sound Mix Assistant - Pranjal Borah Mastered by Sunny M.R. Video: Produced by - Feel Media Productions Director - Udit Jawarani Executive Producer - Khushboo Bhadrecha Artists - Divya Agarwal, Rajit Dev Director of Photography - Jay Charola Editor - Adele Pereira & Udit Jawarani Choreographer - Rajit Dev Assistant choreographers - Alex badad & Sneha Singh Steadycam - Sandeep Shetty Colorist - Rahil Merchant Production Designer - Mayur Magicz Associate DOP : Jagdish Chavhan Focus puller: Suresh Yadav 1st Assistant: Karan Sharma 1st Assistant Director - Ravi Verma Line Producer - Murtaza Rohawala Stylist - Kayal Parakh Hair & Makeup - Payal Kurani VFX - Pawan BTS Still - Anup Surve & Ankit Chaurasia BTS Still & Video: Ikshit Patel Wardrobe Courtesy - Rajit - Marks, and Spencer Divya - How When Wear ---------------------------------------------------------------- ♪Stream the Full Song Here♪ Amazon Music - Apple Music - Gaana - Spotify - Wynk - Jio Saavn - Hungama - Resso - YouTube Music. Connect with the song: https://tmmusic.fanlink.to/Kareeb ---------------------------------------------------------------- Lyrics : Dekha tune Dekha Maine Chori Chori Yun to sau dafa Sau Dafa Jeele thoda Ho na jaaye Baton baton mein hi yu subha Yu Subha Sau baaton ki baat hai ek main hu tera.. toh kya sochna Koi karke bahana Aajana mere kareeb Koi karke bahana Aajana mere kareeb Aaya tu jab se nazron mein Maine fir khwab dekha na Hoga kal se ye khabron mein Teri haan ki bachi hai deriyaan Tu rahega mere zikron mein Ab kabhi koi hoga na Keh na paau chaahe lafzon mein Phir bhi karta rahunga main bayaan Tu chaahiye baaki Kar li hai Maine saari tai yaariyan.. Koi karke bahana Aajana mere kareeb Koi karke bahana Aajana mere kareeb ---------------------------------------------------------------- 🔔 TURN ON THE BELL ICON on the channel for new alerts! 🔔 SUBSCRIBE for more such Videos: https://www.youtube.com/c/TMMusicOfficial Follow TM Music On: Facebook: https://www.facebook.com/tmmusiic/ Instagram: https://www.instagram.com/tmmusic/ Twitter: https://twitter.com/TMMusiic Josh: https://share.myjosh.in/profile/7956c3a1-8328-42fc-84ae-7dc1ce222d81 Roposo: http://www.roposo.com/profile/1d5aecb0-db5c-4b05-8f8b-e489a3ea0784?s_ext=true MX TakaTak: https://usr.mxtakatak.com/vQZT/31c59f4d Chingari: https://chingari.io/tmmusic Moj: https://mojapp.in/@tmmusic Follow Vishal Dadlani on: Instagram: https://www.instagram.com/vishaldadlani/ Facebook: https://www.facebook.com/vishaldadlani Twitter: https://twitter.com/VishalDadlani Follow Goldie Sohel on: Instagram: https://www.instagram.com/goldiesohel/ Facebook: https://www.facebook.com/goldiesohelofficial Twitter: https://twitter.com/goldiesohel Follow Kunaal Vermaa on: Instagram: https://www.instagram.com/kunaalvermaa/ Facebook: https://www.facebook.com/KunaalVermaofficial Twitter: https://twitter.com/kunaalvermaa77 Goldie Sohel and Vishal Dadlani managed by TM Talent Management ©TM Music
About YouTube Live Subscriber Count

Looking to track YouTube video live view counts in real-time? SocialCounts.org is the perfect destination for all your video tracking needs! Our platform utilizes YouTube's original API and advanced technology to provide nearly accurate estimations of live view counts for any YouTube video.
But that's not all! We also offer a unique comparison feature where you can compare the live view counts of any video with any channel, video, or profile. This makes it easy to compare and analyze the performance of different YouTube videos and channels.
At SocialCounts.org, we're committed to providing you with accurate and up-to-date data analysis for all your video tracking needs. Whether you're a content creator or simply a YouTube enthusiast, our platform is the perfect tool for monitoring the popularity and growth of your favorite videos.
So, if you're looking for a reliable source to track live view counts on YouTube, look no further than SocialCounts.org. Trust us to keep you in the know with real-time data analysis and comparison features.