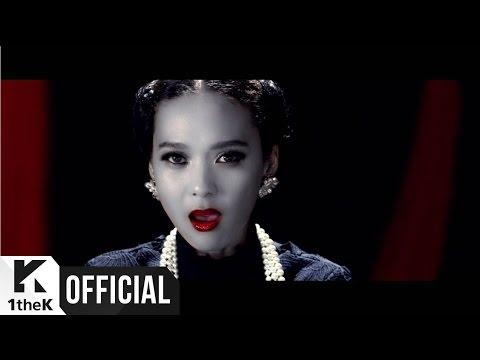 [MV] Yoonmirae(윤미래) _ This Love(사랑이 맞을거야)
4184265
[MV] Yoonmirae(윤미래) _ This Love(사랑이 맞을거야) youtube video stats
Date
Views
Likes
Dislikes

Mar 21, 2023

Tue

4184265

+ 109

24436

0

N/A

Mar 20, 2023

Mon

4184156

+ 105

24436

+ 2

N/A

Mar 19, 2023

Sun

4184051

+ 95

24434

0

N/A

Mar 18, 2023

Sat

4183956

+ 71

24434

+ 1

N/A

Mar 17, 2023

Fri

4183885

+ 90

24433

0

N/A

Mar 16, 2023

Thu

4183795

+ 102

24433

0

N/A

Mar 15, 2023

Wed

4183693

+ 74

24433

0

N/A

Mar 14, 2023

Tue

4183619

+ 90

24433

0

N/A

Mar 13, 2023

Mon

4183529

+ 82

24433

0

N/A

Mar 12, 2023

Sun

4183447

+ 99

24433

+ 1

N/A

Mar 11, 2023

Sat

4183348

+ 91

24432

+ 3

N/A

Mar 10, 2023

Fri

4183257

+ 93

24429

0

N/A

Mar 9, 2023

Thu

4183164

+ 89

24429

+ 1

N/A

Mar 8, 2023

Wed

4183075

+ 85

24428

0

N/A

Mar 7, 2023

Tue

4182990

+ 81

24428

+ 2

N/A

Mar 6, 2023

Mon

4182909

+ 112

24426

0

N/A

Mar 5, 2023

Sun

4182797

+ 76

24426

+ 1

N/A

Mar 4, 2023

Sat

4182721

+ 129

24425

0

N/A

Mar 3, 2023

Fri

4182592

+ 92

24425

0

N/A

Mar 2, 2023

Thu

4182500

+ 76

24425

0

N/A

Mar 1, 2023

Wed

4182424

+ 85

24425

+ 1

N/A

Feb 28, 2023

Tue

4182339

+ 87

24424

+ 2

N/A

Feb 27, 2023

Mon

4182252

+ 81

24422

- 1

N/A

Feb 26, 2023

Sun

4182171

+ 102

24423

+ 2

N/A

Feb 25, 2023

Sat

4182069

+ 100

24421

0

N/A

Feb 24, 2023

Fri

4181969

+ 124

24421

0

N/A

Feb 23, 2023

Thu

4181845

+ 111

24421

+ 1

N/A

Feb 22, 2023

Wed

4181734

+ 88

24420

0

N/A

Feb 21, 2023

Tue

4181646

+ 103

24420

+ 1

N/A

Feb 20, 2023

Mon

4181543

---

24419

---

---
Embed
To embed this live counts widget on your own webpage? Simply copy and paste following code to your page and enjoy it wherever you want!
Customize Embed
About [MV] Yoonmirae(윤미래) _ This Love(사랑이 맞을거야)

[MV] Yoonmirae(윤미래) _ This Love(사랑이 맞을거야) *English subtitles are now available. :D (Please click on 'CC' button or activate 'Interactive Transcript' function) :: iTunes DL : https://itunes.apple.com/album/salang-i-maj-eulgeoya-this/id1067690170?l=ko&ls=1 [Notice] 1theK YouTube is also an official channel for the MV, and music shows will count the views from this channel too. [공지] 1theK YouTube는 MV를 유통하는 공식 채널로, 1theK에 업로드된 MV 조회수 또한 음악방송 순위에 반영됩니다. The world famous female rapper, and the 'music chart queen' who has been dominating the music chart, Yoonmirae, is back with the sentimental ballad 'This Love'. This song will color this winter with tears. The sad ballad song 'This love' has winter feelings to it. It starts with a piano melody, and Yoonmirae's husky voice dominates our ears throughout the song. In the introduction part she sings as if she is calmly talking to a tired lover. But in the climax part, the feelings of love explode. Yoonmirae's irreplaceable sentiment and vocal tone shines the song. The theme of the song is about a girl who is longing for her old lover, hurt about the farewell they had. The song says that even the pain of breaking up is part of 'This love'. ▶1theK FB : http://www.facebook.com/1theK ▶1theK TW : https://twitter.com/1theK ▶1theK G+ : https://plus.google.com/+1theK 世界的に認められている女性ラッパーであり、発表する曲ごとに音源チャートを占領してきた音源クイーン'ユン・ミレ'が、今年の冬を涙で染める感性バラード「愛に違いない」で帰ってきた。 冬の感性をいっぱい詰め込んだ悲しいバラード「愛に違いない」は、ピアノ旋律で始まるイントロに続くユン・ミレ特有の魅力的なハスキーボイスが耳を圧倒する。疲れた恋人に淡々と話すように展開される前半と愛の感情が爆発する後半まで、ユン・ミレは優れた感性と代替不可能なボーカルトーンで曲を輝かせる。別れた後、去っていった愛に苦しみながらもその愛を取り戻したいと思う残された人の気持ちを表現したこの曲は、別れの痛みも'愛に違いない'と言っている。 세계적으로 인정받는 여성 랩퍼이자 발표하는 곡마다 음원 차트를 점령해온 '음원퀸' 윤미래가 올겨울을 눈물로 물들일 감성 발라드 '사랑이 맞을거야'로 돌아왔다. 겨울 느낌을 가득 담은 슬픈 발라드 '사랑이 맞을거야'는 피아노 선율로 음악의 시작을 알리며 이어지는 윤미래 특유의 매력적인 허스키보이스가 귀를 압도한다. 지친 연인에게 담담하게 이야기하듯 전개되는 전반부를 넘어 사랑의 감정이 폭발하는 후반부까지 윤미래는 탁월한 감성과 대체 불가능한 보컬톤으로 곡을 빛낸다. 이별 후 떠나간 사랑에 아파하며 헤매이면서도 다시 그 사랑이 돌아오길 바라는 남겨진 이의 마음을 표현한 테마를 담은 이 곡은 이별의 아픔 또한 '사랑이 맞을거야'라고 다짐하는 내용이다.
About YouTube Live Subscriber Count

Looking to track YouTube video live view counts in real-time? SocialCounts.org is the perfect destination for all your video tracking needs! Our platform utilizes YouTube's original API and advanced technology to provide nearly accurate estimations of live view counts for any YouTube video.
But that's not all! We also offer a unique comparison feature where you can compare the live view counts of any video with any channel, video, or profile. This makes it easy to compare and analyze the performance of different YouTube videos and channels.
At SocialCounts.org, we're committed to providing you with accurate and up-to-date data analysis for all your video tracking needs. Whether you're a content creator or simply a YouTube enthusiast, our platform is the perfect tool for monitoring the popularity and growth of your favorite videos.
So, if you're looking for a reliable source to track live view counts on YouTube, look no further than SocialCounts.org. Trust us to keep you in the know with real-time data analysis and comparison features.