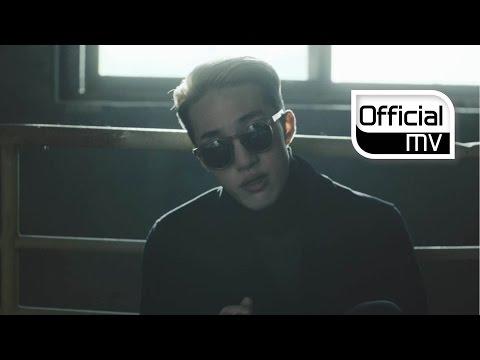 [MV] Zion.T(자이언티) _ Zero Gravity(무중력)
4012611
[MV] Zion.T(자이언티) _ Zero Gravity(무중력) youtube video stats
Date
Views
Likes
Dislikes

Mar 24, 2023

Fri

4012611

+ 288

20124

+ 1

N/A

Mar 23, 2023

Thu

4012323

+ 248

20123

+ 1

N/A

Mar 22, 2023

Wed

4012075

+ 249

20122

+ 1

N/A

Mar 21, 2023

Tue

4011826

+ 264

20121

+ 1

N/A

Mar 20, 2023

Mon

4011562

+ 249

20120

0

N/A

Mar 19, 2023

Sun

4011313

+ 229

20120

0

N/A

Mar 18, 2023

Sat

4011084

+ 226

20120

0

N/A

Mar 17, 2023

Fri

4010858

+ 151

20120

0

N/A

Mar 16, 2023

Thu

4010707

+ 248

20120

+ 1

N/A

Mar 15, 2023

Wed

4010459

+ 200

20119

0

N/A

Mar 14, 2023

Tue

4010259

+ 199

20119

+ 1

N/A

Mar 13, 2023

Mon

4010060

+ 179

20118

0

N/A

Mar 12, 2023

Sun

4009881

+ 127

20118

- 1

N/A

Mar 11, 2023

Sat

4009754

+ 198

20119

+ 2

N/A

Mar 10, 2023

Fri

4009556

+ 229

20117

+ 2

N/A

Mar 9, 2023

Thu

4009327

+ 231

20115

- 1

N/A

Mar 8, 2023

Wed

4009096

+ 147

20116

+ 1

N/A

Mar 7, 2023

Tue

4008949

+ 180

20115

+ 1

N/A

Mar 6, 2023

Mon

4008769

+ 179

20114

+ 1

N/A

Mar 5, 2023

Sun

4008590

+ 134

20113

+ 1

N/A

Mar 4, 2023

Sat

4008456

+ 131

20112

+ 1

N/A

Mar 3, 2023

Fri

4008325

+ 167

20111

+ 1

N/A

Mar 2, 2023

Thu

4008158

+ 196

20110

0

N/A

Mar 1, 2023

Wed

4007962

+ 122

20110

0

N/A

Feb 28, 2023

Tue

4007840

+ 153

20110

+ 1

N/A

Feb 27, 2023

Mon

4007687

+ 171

20109

+ 1

N/A

Feb 26, 2023

Sun

4007516

+ 132

20108

+ 1

N/A

Feb 25, 2023

Sat

4007384

+ 201

20107

+ 3

N/A

Feb 24, 2023

Fri

4007183

+ 214

20104

+ 2

N/A

Feb 23, 2023

Thu

4006969

---

20102

---

---
Embed
To embed this live counts widget on your own webpage? Simply copy and paste following code to your page and enjoy it wherever you want!
Customize Embed
About [MV] Zion.T(자이언티) _ Zero Gravity(무중력)

[MV] Zion.T(자이언티) _ Zero Gravity(무중력) *English subtitles are now available. :D (Please click on 'CC' button or activate 'Interactive Transcript' function) [Notice] 1theK YouTube is also an official channel for the MV, and music shows will count the views from this channel too. [공지] 1theK YouTube는 MV를 유통하는 공식 채널로, 1theK에 업로드된 MV 조회수 또한 음악방송 순위에 반영됩니다. :: iTunes DL : https://itunes.apple.com/us/album/mujunglyeog-zero-gravity-single/id979094457?l=ko&ls=1 Zion.T, the magician of soulful rhythms, and Kang Seung Won, the musical director of 'Sketchbook' will release a collaboration track, 'Zero Gravity' on March 23rd. The third track 'Zero Gravity' from [Kang Seung Won's 1st Album Project : Part 3] is about the feelings of falling in love. Kang Seung Won asked Zion.T to work on this song, after hearing his charming voice. Kang has praised Zion.T as a "sexy and talented young man." Zion.T boasts his soulful voice in the song, 'Zero Gravity'. Zion.T's soft, almost murmuring voice will make the listeners feel 'Zero Gravity', like "Time has stopped, like the flower petals blowing in the spring breeze". ▶1theK FB : http://www.facebook.com/1theK ▶1theK TW : https://twitter.com/1theK ▶1theK G+ : https://plus.google.com/+1theK リズムの上で踊るソウルミュージシャン'ジャイアントティー(Zion.T)'と[スケッチブック]の音楽監督'カン・スンウォン'のコラボレーション音源「無重力」が、3月23日公開される。 [カン・スンウォンの1stアルバム作りプロジェクト:Part3]の第3弾「無重力」は、恋に落ちたときの気持ちを歌った曲。ジャイアントティーの深い魅力に惚れたカン・スンウォンの提案で、今回のコラボレーション音源が世に出るようになった。カン・スンウォンが、'男が見てもセクシーに感じられるほど才能が多くて素敵な人'と褒めごとを惜しまなかったジャイアントティーは、「無重力」に自分ならではのソウルあふれる声を盛り込んだ。ジャイアントティーの囁くように歌う声を追っていくと、'春の風に散った花びらのように時間は止まって無重力状態'を経験することになるだろう。 리듬 위에서 춤을 추는 소울 뮤지션 '자이언티(Zion.T)와 '스케치북' 음악감독 강승원의 콜라보레이션 음원 '무중력'이 3월 23일 공개된다. [강승원 1집 만들기 프로젝트 : Part 3]의 세 번째 음원, '무중력'은 사랑에 빠졌을 때의 기분을 노래한 곡. 자이언티의 진한 매력에 반한 강승원의 제안으로 이번 콜라보레이션 음원이 세상에 나오게 됐다. 강승원이 "남자가 봐도 섹시하게 느껴질 정도로 재능도 많고 멋진 친구"라고 칭찬을 아끼지 않은 자이언티는 '무중력'에 자신만의 소울 가득한 목소리를 담아냈다. 자이언티의 읊조리듯 노래하는 목소리를 따라가다 보면 "봄 바람에 흩어진 꽃잎처럼 시간은 멈추고 무중력 상태"를 경험하게 될 것이다.
About YouTube Live Subscriber Count

Looking to track YouTube video live view counts in real-time? SocialCounts.org is the perfect destination for all your video tracking needs! Our platform utilizes YouTube's original API and advanced technology to provide nearly accurate estimations of live view counts for any YouTube video.
But that's not all! We also offer a unique comparison feature where you can compare the live view counts of any video with any channel, video, or profile. This makes it easy to compare and analyze the performance of different YouTube videos and channels.
At SocialCounts.org, we're committed to providing you with accurate and up-to-date data analysis for all your video tracking needs. Whether you're a content creator or simply a YouTube enthusiast, our platform is the perfect tool for monitoring the popularity and growth of your favorite videos.
So, if you're looking for a reliable source to track live view counts on YouTube, look no further than SocialCounts.org. Trust us to keep you in the know with real-time data analysis and comparison features.