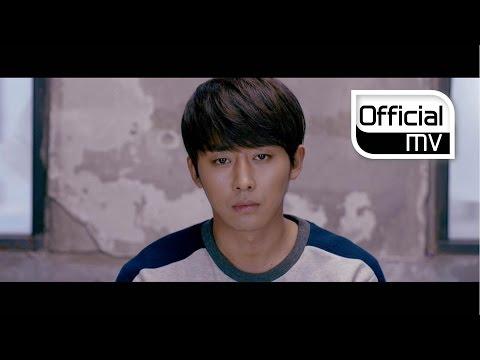 [MV] K.will(케이윌) _ Growing(꽃이 핀다)
4904437
[MV] K.will(케이윌) _ Growing(꽃이 핀다) youtube video stats
Date
Views
Likes
Dislikes

Mar 21, 2023

Tue

4904437

+ 420

23755

+ 5

N/A

Mar 20, 2023

Mon

4904017

+ 432

23750

+ 1

N/A

Mar 19, 2023

Sun

4903585

+ 440

23749

+ 1

N/A

Mar 18, 2023

Sat

4903145

+ 486

23748

0

N/A

Mar 17, 2023

Fri

4902659

+ 499

23748

+ 4

N/A

Mar 16, 2023

Thu

4902160

+ 483

23744

+ 4

N/A

Mar 15, 2023

Wed

4901677

+ 528

23740

+ 2

N/A

Mar 14, 2023

Tue

4901149

+ 457

23738

+ 4

N/A

Mar 13, 2023

Mon

4900692

+ 489

23734

+ 2

N/A

Mar 12, 2023

Sun

4900203

+ 462

23732

+ 3

N/A

Mar 11, 2023

Sat

4899741

+ 475

23729

+ 5

N/A

Mar 10, 2023

Fri

4899266

+ 475

23724

+ 2

N/A

Mar 9, 2023

Thu

4898791

+ 493

23722

+ 6

N/A

Mar 8, 2023

Wed

4898298

+ 539

23716

+ 7

N/A

Mar 7, 2023

Tue

4897759

+ 538

23709

+ 3

N/A

Mar 6, 2023

Mon

4897221

+ 535

23706

+ 3

N/A

Mar 5, 2023

Sun

4896686

+ 589

23703

+ 5

N/A

Mar 4, 2023

Sat

4896097

+ 543

23698

+ 4

N/A

Mar 3, 2023

Fri

4895554

+ 551

23694

+ 1

N/A

Mar 2, 2023

Thu

4895003

+ 485

23693

+ 1

N/A

Mar 1, 2023

Wed

4894518

+ 582

23692

+ 2

N/A

Feb 28, 2023

Tue

4893936

+ 622

23690

+ 3

N/A

Feb 27, 2023

Mon

4893314

+ 516

23687

+ 4

N/A

Feb 26, 2023

Sun

4892798

+ 458

23683

+ 8

N/A

Feb 25, 2023

Sat

4892340

+ 619

23675

- 2

N/A

Feb 24, 2023

Fri

4891721

+ 709

23677

+ 2

N/A

Feb 23, 2023

Thu

4891012

+ 721

23675

+ 4

N/A

Feb 22, 2023

Wed

4890291

+ 629

23671

+ 3

N/A

Feb 21, 2023

Tue

4889662

+ 655

23668

+ 5

N/A

Feb 20, 2023

Mon

4889007

---

23663

---

---
Embed
To embed this live counts widget on your own webpage? Simply copy and paste following code to your page and enjoy it wherever you want!
Customize Embed
About [MV] K.will(케이윌) _ Growing(꽃이 핀다)

[MV] K.will(케이윌) _ Growing(꽃이 핀다) *English subtitles are now available. :D (Please click on 'CC' button or activate 'Interactive Transcript' function) [Notice] 1theK YouTube is also an official channel for the MV, and music shows will count the views from this channel too. [공지] 1theK YouTube는 MV를 유통하는 공식 채널로, 1theK에 업로드된 MV 조회수 또한 음악방송 순위에 반영됩니다. :: iTunes DL : https://itunes.apple.com/us/album/re-ep/id979790422?l=ko&ls=1 Passing the coldest season, a breeze blows through an empty heart. While everyone else is busy walking beneath cherry blossoms, singing love songs, some are busy reminiscing... about a different meaning of spring, "longing". K.will's 6th mini-album [RE:] is filled with songs for those who are longing, rather than loving. They are seasonal memories found in daily lives. The title song "Growing" is by composer Kim Do Hoon who has been working with K.will for a while. Lyricist Kim Ina wrote the poetic words which make the song even more beautiful and sentimental. Phrases like "You keep flowering in my heart" are sure to make this track more charming than it already is. ▶1theK FB : http://www.facebook.com/1theK ▶1theK TW : https://twitter.com/1theK ▶1theK G+ : https://plus.google.com/+1theK 冷たい季節を送って胸の片隅には涼しい風がよぎる。誰もが桜の道を歩いて春の歌を歌うとき、誰かは、他の記憶を思い出す。'懐かしさ'というもう一つの春の名前を。ケイウィルの6枚目のミニアルバム『RE:』は、華やかな初恋より懐かしさが先にある人々のための音楽を盛り込んだ。素朴な日常で見つけた季節のもう一つの記憶である。 タイトル曲「花が咲く」は、ケイウィルと長く呼吸を合わせてきた作曲家キム・ドフンが、カスタマイズされたメロディーをプレゼントし、作詞家キム・イナが詩的な表現で美しい叙情性を表わした曲。'私の心に君という花がどんどん咲く'という詩的な歌詞は、この曲をさらに魅力的なトラックにする決定的な要因の一つである。 차디 찬 계절을 보내고 가슴 한 구석엔 서늘한 바람이 스친다. 모두가 벚꽃 길을 걷고 봄 노래를 부를 때, 누군가는 다른 기억을 떠올린다. '그리움'이란 또 다른 봄의 이름을. 케이윌의 6번째 미니앨범 [RE:]는 화사한 첫사랑 보다는 그리움이 먼저인 사람들을 위한 음악을 담았다. 소소한 일상에서 찾은 계절의 또 다른 기억이다. 타이틀곡 '꽃이 핀다'는 케이윌과 꾸준히 호흡을 맞춰온 작곡가 김도훈이 맞춤형 멜로디를 선사했고 작사가 김이나가 시적인 표현으로 아름다운 서정성을 담아낸 곡. '나의 마음에선 너란 꽃이 자꾸 핀다'는 시적인 노랫말은 이 곡을 더욱 매력적인 트랙으로 만드는 결정적인 요인 중 하나다.
About YouTube Live Subscriber Count

Looking to track YouTube video live view counts in real-time? SocialCounts.org is the perfect destination for all your video tracking needs! Our platform utilizes YouTube's original API and advanced technology to provide nearly accurate estimations of live view counts for any YouTube video.
But that's not all! We also offer a unique comparison feature where you can compare the live view counts of any video with any channel, video, or profile. This makes it easy to compare and analyze the performance of different YouTube videos and channels.
At SocialCounts.org, we're committed to providing you with accurate and up-to-date data analysis for all your video tracking needs. Whether you're a content creator or simply a YouTube enthusiast, our platform is the perfect tool for monitoring the popularity and growth of your favorite videos.
So, if you're looking for a reliable source to track live view counts on YouTube, look no further than SocialCounts.org. Trust us to keep you in the know with real-time data analysis and comparison features.