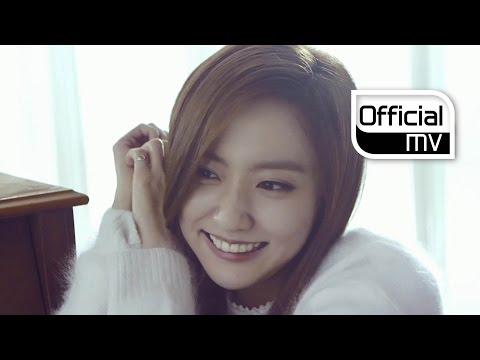 [MV] NOEL(노을) _ Your Voice(목소리)
4056452
[MV] NOEL(노을) _ Your Voice(목소리) youtube video stats
Date
Views
Likes
Dislikes

Mar 29, 2023

Wed

4056452

+ 309

9759

+ 1

N/A

Mar 28, 2023

Tue

4056143

+ 265

9758

0

N/A

Mar 27, 2023

Mon

4055878

+ 274

9758

- 1

N/A

Mar 26, 2023

Sun

4055604

+ 293

9759

0

N/A

Mar 25, 2023

Sat

4055311

+ 293

9759

0

N/A

Mar 24, 2023

Fri

4055018

+ 322

9759

+ 1

N/A

Mar 23, 2023

Thu

4054696

+ 265

9758

0

N/A

Mar 22, 2023

Wed

4054431

+ 287

9758

0

N/A

Mar 21, 2023

Tue

4054144

+ 306

9758

0

N/A

Mar 20, 2023

Mon

4053838

+ 301

9758

+ 2

N/A

Mar 19, 2023

Sun

4053537

+ 291

9756

+ 1

N/A

Mar 18, 2023

Sat

4053246

+ 320

9755

+ 2

N/A

Mar 17, 2023

Fri

4052926

+ 376

9753

0

N/A

Mar 16, 2023

Thu

4052550

+ 235

9753

0

N/A

Mar 15, 2023

Wed

4052315

+ 321

9753

0

N/A

Mar 14, 2023

Tue

4051994

+ 293

9753

+ 4

N/A

Mar 13, 2023

Mon

4051701

+ 244

9749

0

N/A

Mar 12, 2023

Sun

4051457

+ 185

9749

+ 2

N/A

Mar 11, 2023

Sat

4051272

+ 165

9747

- 1

N/A

Mar 10, 2023

Fri

4051107

+ 211

9748

+ 1

N/A

Mar 9, 2023

Thu

4050896

+ 200

9747

+ 1

N/A

Mar 8, 2023

Wed

4050696

+ 193

9746

+ 1

N/A

Mar 7, 2023

Tue

4050503

+ 189

9745

0

N/A

Mar 6, 2023

Mon

4050314

+ 169

9745

0

N/A

Mar 5, 2023

Sun

4050145

+ 220

9745

+ 2

N/A

Mar 4, 2023

Sat

4049925

+ 182

9743

0

N/A

Mar 3, 2023

Fri

4049743

+ 213

9743

0

N/A

Mar 2, 2023

Thu

4049530

+ 211

9743

0

N/A

Mar 1, 2023

Wed

4049319

+ 169

9743

+ 1

N/A

Feb 28, 2023

Tue

4049150

---

9742

---

---
Embed
To embed this live counts widget on your own webpage? Simply copy and paste following code to your page and enjoy it wherever you want!
Customize Embed
About [MV] NOEL(노을) _ Your Voice(목소리)

[MV] NOEL(노을) _ Your Voice(목소리) *English subtitles are now available. :D (Please click on 'CC' button or activate 'Interactive Transcript' function) [Notice] 1theK YouTube is also an official channel for the MV, and music shows will count the views from this channel too. [공지] 1theK YouTube는 MV를 유통하는 공식 채널로, 1theK에 업로드된 MV 조회수 또한 음악방송 순위에 반영됩니다. New beginning of 2015. The best vocal group of Korea, 'NOEL' is opening fire on music industry with its new mini album 'Invisible Things'. The title song, 'Your Voice' was co-composed by NOEL's new member, Lee Sang Gon and Wasabi Sound (Ko Young Hwan, Seo Euh Bum). It talks about a guy who started to miss what he felt and saw in his ex-girlfriend, and the conversation and words that he had got used to saying as time went by such as 'I love you' NOEL makes a strong appearance as Korea's best vocal group with their inimitable voice and the amazing harmony that reached its peak in this title song, 'Your Voice'. ▶1theK FB : http://www.facebook.com/1theK ▶1theK TW : https://twitter.com/1theK ▶1theK G+ : https://plus.google.com/+1theK 2015年の新たなスタート。国内最高のボーカルグループ'ノウル'が、ニューミニアルバム『見えないもの』でカムバックする。 ノウルのメンバーイ•サンゴンとわさびサウンド(コ・ヨンファン、ソ・イボム)が、一緒に作業したノウルのニューミニアルバムのタイトル曲「声」は、愛していた人の何が一番懐かしいだろうか、最初は目に見えていたものや感じられていたものを懐かしむが、時間が経つにつれ別れた恋人との些細な会話や慣れてしまった'愛してる'という言葉が懐かしくなるある一人の話を盛り込んでいる。誰も真似できないノウルの魅力的な音色と、幻想的な調和が頂点に達したタイトル曲「声」は、国内最高のボーカルグループらしい姿を如実に見せてくれる曲だ。 2015년의 새로운 시작. 국내 최고의 보컬 그룹 '노을'이 새 미니앨범 '보이지 않는 것들'로 가요계 포문을 연다. 노을의 멤버 이상곤과 와사비사운드(고영환,서의범) 가 함께 작업한 노을의 새 미니앨범 타이틀곡 '목소리'는 사랑했던 사람의 가장 그리운 것은 무엇일까, 헤어진 연인의 보여지던 것, 느껴졌던 것들만을 그리워하다 시간의 흐름과 함께 소소한 대화들이나, 익숙해져 버렸던 '사랑한다'는 말을 그리워하게 된 한 사람의 이야기를 담았다. 그 누구도 흉내낼 수 없는 노을의 매력적인 음색과 이들의 환상적인 호흡이 정점을 이룬 타이틀곡 '목소리'는 국내 최고의 보컬 그룹다운 면모를 여실히 보여주는 곡이다.
About YouTube Live Subscriber Count

Looking to track YouTube video live view counts in real-time? SocialCounts.org is the perfect destination for all your video tracking needs! Our platform utilizes YouTube's original API and advanced technology to provide nearly accurate estimations of live view counts for any YouTube video.
But that's not all! We also offer a unique comparison feature where you can compare the live view counts of any video with any channel, video, or profile. This makes it easy to compare and analyze the performance of different YouTube videos and channels.
At SocialCounts.org, we're committed to providing you with accurate and up-to-date data analysis for all your video tracking needs. Whether you're a content creator or simply a YouTube enthusiast, our platform is the perfect tool for monitoring the popularity and growth of your favorite videos.
So, if you're looking for a reliable source to track live view counts on YouTube, look no further than SocialCounts.org. Trust us to keep you in the know with real-time data analysis and comparison features.