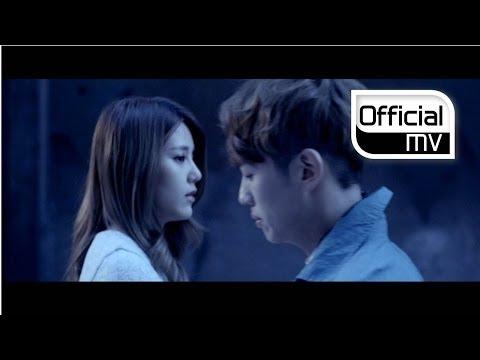 [MV] PHANTOM(팬텀) _ Seoul Lonely(오늘따라) (Feat. GAIN(가인))
1107423
[MV] PHANTOM(팬텀) _ Seoul Lonely(오늘따라) (Feat. GAIN(가인)) youtube video stats
Date
Views
Likes
Dislikes

Mar 21, 2023

Tue

1107423

+ 30

12985

0

N/A

Mar 20, 2023

Mon

1107393

+ 20

12985

0

N/A

Mar 19, 2023

Sun

1107373

+ 24

12985

0

N/A

Mar 18, 2023

Sat

1107349

+ 27

12985

0

N/A

Mar 17, 2023

Fri

1107322

+ 29

12985

0

N/A

Mar 16, 2023

Thu

1107293

+ 28

12985

0

N/A

Mar 15, 2023

Wed

1107265

+ 45

12985

0

N/A

Mar 14, 2023

Tue

1107220

+ 28

12985

0

N/A

Mar 13, 2023

Mon

1107192

+ 31

12985

+ 1

N/A

Mar 12, 2023

Sun

1107161

+ 34

12984

0

N/A

Mar 11, 2023

Sat

1107127

+ 22

12984

0

N/A

Mar 10, 2023

Fri

1107105

+ 26

12984

0

N/A

Mar 9, 2023

Thu

1107079

+ 38

12984

0

N/A

Mar 8, 2023

Wed

1107041

+ 35

12984

0

N/A

Mar 7, 2023

Tue

1107006

+ 30

12984

0

N/A

Mar 6, 2023

Mon

1106976

+ 18

12984

0

N/A

Mar 5, 2023

Sun

1106958

+ 22

12984

0

N/A

Mar 4, 2023

Sat

1106936

+ 32

12984

0

N/A

Mar 3, 2023

Fri

1106904

+ 32

12984

- 1

N/A

Mar 2, 2023

Thu

1106872

+ 37

12985

+ 1

N/A

Mar 1, 2023

Wed

1106835

+ 29

12984

0

N/A

Feb 28, 2023

Tue

1106806

+ 30

12984

0

N/A

Feb 27, 2023

Mon

1106776

+ 40

12984

+ 2

N/A

Feb 26, 2023

Sun

1106736

+ 28

12982

0

N/A

Feb 25, 2023

Sat

1106708

+ 27

12982

- 1

N/A

Feb 24, 2023

Fri

1106681

+ 29

12983

+ 1

N/A

Feb 23, 2023

Thu

1106652

+ 15

12982

0

N/A

Feb 22, 2023

Wed

1106637

+ 19

12982

+ 1

N/A

Feb 21, 2023

Tue

1106618

+ 25

12981

0

N/A

Feb 20, 2023

Mon

1106593

---

12981

---

---
Embed
To embed this live counts widget on your own webpage? Simply copy and paste following code to your page and enjoy it wherever you want!
Customize Embed
About [MV] PHANTOM(팬텀) _ Seoul Lonely(오늘따라) (Feat. GAIN(가인))

[MV] PHANTOM(팬텀) _ Seoul Lonely(오늘따라) (Feat. GAIN(가인)) *English subtitles are now available. :D (Please click on 'CC' button or activate 'Interactive Transcript' function) :: iTunes DL : https://itunes.apple.com/us/album/phantom-power/id879965652 A hybrid hip-hop group 'Phantom' is made up of members, Kiggen, Sanchez and Hanhae, each from a different generation, with a different perspective and take on music. Now they're back with the first album 'Phantom Power' to create more news and issues in the music industry than any other K-Pop boy bands have. The album's title 'Seoul Lonely' featuring Gain's sensational voice mixed with Phantom's musical code is a great piece of work. Its music video is directed by Mun Seung Jae who also directed Verbal Jint's 'You Deserve Better' and 'You Look Good', along with Ailee's 'I Will Show You'. And with photography from the best hip-hop scene photographer Buba, and artwork from Low D, this album boasts beauty that well fits its level of perfection. ▶1theK FB : http://www.facebook.com/1theK ▶1theK TW : https://twitter.com/1theK ▶1theK G+ : https://plus.google.com/+1theK 'キゲン、サンチェス、ハンへ'というそれぞれ異なる世代が集まって作ったチームであるだけに違った視点と多様な音楽的試みで、どんなK-POPボーイズバンドより豊かな音楽的イシューとなり、特別な歩みをしてきたハイブリッド・ヒップホップ・グループ、ファントムのファースト・フルアルバム「PHANTOM POWER」がリリースされる。 カインの感受性こもった声とファントムだけの感性コードが入っている秀作であり、アルバムのタイトル曲である「今日に限って」のミュージックビデオは、ババルジントの「十分にきれい」、「元気そう」 、エルリーの「見せてあげる」などを演出したムン・スンジェ監督が、写真集は韓国ヒップホップシーンの最高のフォトグラファー、ブバ、アートワークは、ロウディが参加してアルバムの完成度に見合った最高のビジュアルを披露して人目を引く。 '키겐, 산체스, 한해'라는 각기 다른 세대들이 모여 만든 팀인 만큼 색다른 시각과 다양한 음악적 시도로 그 어떤 K-POP 보이 밴드들보다 풍성한 음악적 이슈를 쏟아내며 남다른 행보를 걸어온 하이브리드 힙합 그룹 팬텀의 첫 번째 정규앨범 'PHANTOM POWER'가 발매된다. 가인의 감수성 어린 목소리와 팬텀 만의 감성코드가 잘 담긴 수작이자 앨범의 타이틀곡 '오늘따라' 의 뮤직비디오는 버벌진트의 '충분히 예뻐', '좋아보여', 에일리의 '보여줄게', 등을 연출했던 문승재 감독이, 화보 사진은 한국 힙합 씬 최고의 포토그래퍼 부바, 아트웍은 로우디가 참여해 앨범의 완성도에 걸 맞는 최고의 비주얼을 선보이며 눈길을 끈다.
About YouTube Live Subscriber Count

Looking to track YouTube video live view counts in real-time? SocialCounts.org is the perfect destination for all your video tracking needs! Our platform utilizes YouTube's original API and advanced technology to provide nearly accurate estimations of live view counts for any YouTube video.
But that's not all! We also offer a unique comparison feature where you can compare the live view counts of any video with any channel, video, or profile. This makes it easy to compare and analyze the performance of different YouTube videos and channels.
At SocialCounts.org, we're committed to providing you with accurate and up-to-date data analysis for all your video tracking needs. Whether you're a content creator or simply a YouTube enthusiast, our platform is the perfect tool for monitoring the popularity and growth of your favorite videos.
So, if you're looking for a reliable source to track live view counts on YouTube, look no further than SocialCounts.org. Trust us to keep you in the know with real-time data analysis and comparison features.