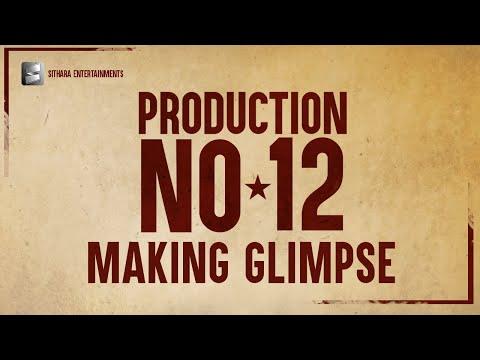 #BheemlaNayak - Making Glimpse | Pawan Kalyan | Rana Daggubati | Saagar K Chandra | Trivikram
1976803
#BheemlaNayak - Making Glimpse | Pawan Kalyan | Rana Daggubati | Saagar K Chandra | Trivikram youtube video stats
Date
Views
Likes
Dislikes

Mar 29, 2023

Wed

1976803

+ 26

140194

0

N/A

Mar 28, 2023

Tue

1976777

+ 19

140194

0

N/A

Mar 27, 2023

Mon

1976758

+ 16

140194

0

N/A

Mar 26, 2023

Sun

1976742

+ 29

140194

- 3

N/A

Mar 25, 2023

Sat

1976713

+ 37

140197

0

N/A

Mar 24, 2023

Fri

1976676

+ 42

140197

- 1

N/A

Mar 23, 2023

Thu

1976634

+ 26

140198

- 1

N/A

Mar 22, 2023

Wed

1976608

+ 25

140199

0

N/A

Mar 21, 2023

Tue

1976583

+ 20

140199

- 2

N/A

Mar 20, 2023

Mon

1976563

+ 19

140201

- 1

N/A

Mar 19, 2023

Sun

1976544

+ 42

140202

+ 1

N/A

Mar 18, 2023

Sat

1976502

+ 28

140201

0

N/A

Mar 17, 2023

Fri

1976474

+ 37

140201

- 4

N/A

Mar 16, 2023

Thu

1976437

+ 43

140205

- 3

N/A

Mar 15, 2023

Wed

1976394

+ 24

140208

+ 2

N/A

Mar 14, 2023

Tue

1976370

+ 23

140206

+ 1

N/A

Mar 13, 2023

Mon

1976347

+ 35

140205

- 2

N/A

Mar 12, 2023

Sun

1976312

+ 44

140207

0

N/A

Mar 11, 2023

Sat

1976268

+ 24

140207

- 2

N/A

Mar 10, 2023

Fri

1976244

+ 35

140209

- 2

N/A

Mar 9, 2023

Thu

1976209

+ 27

140211

- 2

N/A

Mar 8, 2023

Wed

1976182

+ 27

140213

+ 1

N/A

Mar 7, 2023

Tue

1976155

+ 38

140212

0

N/A

Mar 6, 2023

Mon

1976117

+ 31

140212

- 3

N/A

Mar 5, 2023

Sun

1976086

+ 34

140215

- 3

N/A

Mar 4, 2023

Sat

1976052

+ 40

140218

- 2

N/A

Mar 3, 2023

Fri

1976012

+ 32

140220

+ 1

N/A

Mar 2, 2023

Thu

1975980

+ 10

140219

0

N/A

Mar 1, 2023

Wed

1975970

+ 17

140219

- 2

N/A

Feb 28, 2023

Tue

1975953

---

140221

---

---
Embed
To embed this live counts widget on your own webpage? Simply copy and paste following code to your page and enjoy it wherever you want!
Customize Embed
About #BheemlaNayak - Making Glimpse | Pawan Kalyan | Rana Daggubati | Saagar K Chandra | Trivikram

Power Star as #BheemlaNayak, will take charge Sankranthi 2022! Here's a small glimpse from the sets of #ProductionNo12. The film features Power Star Pawan Kalyan & Rana Daggubati in lead roles & Directed by Saagar K Chandra. Produced by Suryadevara Naga Vamsi under Sithara Entertainments. A Thaman S Musical. Cast & Crew Starring - Power Star Pawan Kalyan, Rana Daggubati Editor - Navin Nooli Art - A S Prakash DOP - Ravi K Chandran Music - Thaman S Screenplay & Dialogues - Trivikram Director - Saagar K Chandra Producer - Suryadevara Naga Vamsi Presenter - PDV Prasad Banner - Sithara Entertainments
About YouTube Live Subscriber Count

Looking to track YouTube video live view counts in real-time? SocialCounts.org is the perfect destination for all your video tracking needs! Our platform utilizes YouTube's original API and advanced technology to provide nearly accurate estimations of live view counts for any YouTube video.
But that's not all! We also offer a unique comparison feature where you can compare the live view counts of any video with any channel, video, or profile. This makes it easy to compare and analyze the performance of different YouTube videos and channels.
At SocialCounts.org, we're committed to providing you with accurate and up-to-date data analysis for all your video tracking needs. Whether you're a content creator or simply a YouTube enthusiast, our platform is the perfect tool for monitoring the popularity and growth of your favorite videos.
So, if you're looking for a reliable source to track live view counts on YouTube, look no further than SocialCounts.org. Trust us to keep you in the know with real-time data analysis and comparison features.