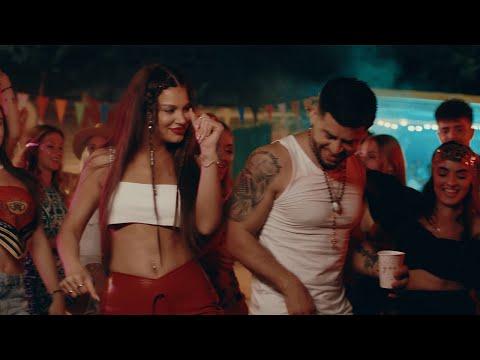 Dhurata Dora ft. Noizy - Mi Amor (Official Video)
115976746
Dhurata Dora ft. Noizy - Mi Amor (Official Video) youtube video stats
Date
Views
Likes
Dislikes

Mar 21, 2023

Tue

115976746

+ 72.2K

534490

+ 128

N/A

Mar 20, 2023

Mon

115904495

+ 71.1K

534362

+ 128

N/A

Mar 19, 2023

Sun

115833379

+ 83.3K

534234

+ 160

N/A

Mar 18, 2023

Sat

115750020

+ 83.1K

534074

+ 143

N/A

Mar 17, 2023

Fri

115666862

+ 72.6K

533931

+ 135

N/A

Mar 16, 2023

Thu

115594215

+ 70.5K

533796

+ 137

N/A

Mar 15, 2023

Wed

115523666

+ 73.2K

533659

+ 141

N/A

Mar 14, 2023

Tue

115450442

+ 62.8K

533518

+ 140

N/A

Mar 13, 2023

Mon

115387627

+ 67.7K

533378

+ 129

N/A

Mar 12, 2023

Sun

115319909

+ 83.4K

533249

+ 162

N/A

Mar 11, 2023

Sat

115236466

+ 75.4K

533087

+ 174

N/A

Mar 10, 2023

Fri

115161026

+ 66.3K

532913

+ 172

N/A

Mar 9, 2023

Thu

115094645

+ 75.5K

532741

+ 180

N/A

Mar 8, 2023

Wed

115019081

+ 87.9K

532561

+ 184

N/A

Mar 7, 2023

Tue

114931177

+ 86.8K

532377

+ 204

N/A

Mar 6, 2023

Mon

114844309

+ 82.5K

532173

+ 194

N/A

Mar 5, 2023

Sun

114761749

+ 100K

531979

+ 283

N/A

Mar 4, 2023

Sat

114661283

+ 104K

531696

+ 283

N/A

Mar 3, 2023

Fri

114556653

+ 89.2K

531413

+ 257

N/A

Mar 2, 2023

Thu

114467435

+ 90.7K

531156

+ 230

N/A

Mar 1, 2023

Wed

114376721

+ 92.5K

530926

+ 214

N/A

Feb 28, 2023

Tue

114284216

+ 100K

530712

+ 297

N/A

Feb 27, 2023

Mon

114183365

+ 95.4K

530415

+ 257

N/A

Feb 26, 2023

Sun

114087936

+ 104K

530158

+ 280

N/A

Feb 25, 2023

Sat

113983266

+ 104K

529878

+ 297

N/A

Feb 24, 2023

Fri

113879132

+ 87.8K

529581

+ 266

N/A

Feb 23, 2023

Thu

113791243

+ 82.5K

529315

+ 198

N/A

Feb 22, 2023

Wed

113708705

+ 84.7K

529117

+ 191

N/A

Feb 21, 2023

Tue

113623988

+ 82.4K

528926

+ 172

N/A

Feb 20, 2023

Mon

113541544

---

528754

---

---
Embed
To embed this live counts widget on your own webpage? Simply copy and paste following code to your page and enjoy it wherever you want!
Customize Embed
About Dhurata Dora ft. Noizy - Mi Amor (Official Video)

The official music video for "Mi Amor" with @thisisnoizy & @JugglerzTV! Stream/Download "Mi Amor": https://DhurataDora.lnk.to/MiAmor ▬▬▬▬▬▬▬▬▬▬▬▬▬▬▬▬▬▬▬▬▬▬▬▬▬▬▬▬▬ Produced: Jugglerz, Panda Music Lyrics: Dhurata Dora, Noizy Beat: Jugglerz Mix: Fux Cartel Master: Master Plus Video by: Entermedia Styling: Monda Kul, Dodona Avdiu Make Up & Hair: Arbër Bytyqi & Kaci ▬▬▬▬▬▬▬▬▬▬▬▬▬▬▬▬▬▬▬▬▬▬▬▬▬▬▬▬▬ DHURATA on Instagram: https://instagram.com/DhurataDora NOIZY on Instagram: https://www.instagram.com/noizy ▬▬▬▬▬▬▬▬▬▬▬▬▬▬▬▬▬▬▬▬▬▬▬▬▬▬▬▬▬ ℗ & © 2021 Sony Music & Dhurata Dora. All Rights Reserved. #DhurataDora #Noizy #MiAmor #Jugglerz
About YouTube Live Subscriber Count

Looking to track YouTube video live view counts in real-time? SocialCounts.org is the perfect destination for all your video tracking needs! Our platform utilizes YouTube's original API and advanced technology to provide nearly accurate estimations of live view counts for any YouTube video.
But that's not all! We also offer a unique comparison feature where you can compare the live view counts of any video with any channel, video, or profile. This makes it easy to compare and analyze the performance of different YouTube videos and channels.
At SocialCounts.org, we're committed to providing you with accurate and up-to-date data analysis for all your video tracking needs. Whether you're a content creator or simply a YouTube enthusiast, our platform is the perfect tool for monitoring the popularity and growth of your favorite videos.
So, if you're looking for a reliable source to track live view counts on YouTube, look no further than SocialCounts.org. Trust us to keep you in the know with real-time data analysis and comparison features.