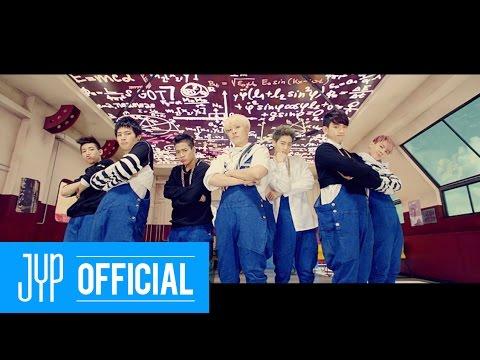 GOT7 "Stop stop it(하지하지마)" M/V
82256200
GOT7 "Stop stop it(하지하지마)" M/V youtube video stats
Date
Views
Likes
Dislikes

Mar 29, 2023

Wed

82390500

+ 5.89K

1117937

+ 74

N/A

Mar 28, 2023

Tue

82384601

+ 5.92K

1117863

+ 69

N/A

Mar 27, 2023

Mon

82378676

+ 5.75K

1117794

+ 99

N/A

Mar 26, 2023

Sun

82372917

+ 6.19K

1117695

+ 88

N/A

Mar 25, 2023

Sat

82366720

+ 5.09K

1117607

+ 61

N/A

Mar 24, 2023

Fri

82361624

+ 4.84K

1117546

+ 57

N/A

Mar 23, 2023

Thu

82356776

+ 4.80K

1117489

+ 45

N/A

Mar 22, 2023

Wed

82351969

+ 5.08K

1117444

+ 57

N/A

Mar 21, 2023

Tue

82346886

+ 5.06K

1117387

+ 63

N/A

Mar 20, 2023

Mon

82341825

+ 4.85K

1117324

+ 38

N/A

Mar 19, 2023

Sun

82336975

+ 4.81K

1117286

+ 59

N/A

Mar 18, 2023

Sat

82332163

+ 5.00K

1117227

+ 50

N/A

Mar 17, 2023

Fri

82327160

+ 4.80K

1117177

+ 60

N/A

Mar 16, 2023

Thu

82322356

+ 4.20K

1117117

+ 29

N/A

Mar 15, 2023

Wed

82318148

+ 4.93K

1117088

+ 64

N/A

Mar 14, 2023

Tue

82313216

+ 3.91K

1117024

+ 38

N/A

Mar 13, 2023

Mon

82309303

+ 4.40K

1116986

+ 66

N/A

Mar 12, 2023

Sun

82304901

+ 4.91K

1116920

+ 72

N/A

Mar 11, 2023

Sat

82299989

+ 4.16K

1116848

+ 64

N/A

Mar 10, 2023

Fri

82295825

+ 3.93K

1116784

+ 42

N/A

Mar 9, 2023

Thu

82291894

+ 4.08K

1116742

+ 39

N/A

Mar 8, 2023

Wed

82287809

+ 4.28K

1116703

+ 40

N/A

Mar 7, 2023

Tue

82283526

+ 4.09K

1116663

+ 55

N/A

Mar 6, 2023

Mon

82279430

+ 4.01K

1116608

+ 37

N/A

Mar 5, 2023

Sun

82275414

+ 4.44K

1116571

+ 60

N/A

Mar 4, 2023

Sat

82270973

+ 4.51K

1116511

+ 56

N/A

Mar 3, 2023

Fri

82266460

+ 4.17K

1116455

+ 53

N/A

Mar 2, 2023

Thu

82262286

+ 3.78K

1116402

+ 47

N/A

Mar 1, 2023

Wed

82258505

+ 3.90K

1116355

+ 53

N/A

Feb 28, 2023

Tue

82254601

---

1116302

---

---
Embed
To embed this live counts widget on your own webpage? Simply copy and paste following code to your page and enjoy it wherever you want!
Customize Embed
About GOT7 "Stop stop it(하지하지마)" M/V

GOT7(갓세븐) "Stop stop it(하지하지마)" M/V Download GOT7 the 1st album "Identify" on iTunes: https://itunes.apple.com/album/identify/id942517529 GOT7 Official Facebook: http://www.facebook.com/GOT7Official GOT7 Official Twitter: http://www.twitter.com/GOT7Official GOT7 Official Fan's: http://fans.jype.com GOT7 Official Homepage: http://got7.jype.com Copyrights 2014 ⓒ JYP Entertainment. All Rights Reserved.
About YouTube Live Subscriber Count

Looking to track YouTube video live view counts in real-time? SocialCounts.org is the perfect destination for all your video tracking needs! Our platform utilizes YouTube's original API and advanced technology to provide nearly accurate estimations of live view counts for any YouTube video.
But that's not all! We also offer a unique comparison feature where you can compare the live view counts of any video with any channel, video, or profile. This makes it easy to compare and analyze the performance of different YouTube videos and channels.
At SocialCounts.org, we're committed to providing you with accurate and up-to-date data analysis for all your video tracking needs. Whether you're a content creator or simply a YouTube enthusiast, our platform is the perfect tool for monitoring the popularity and growth of your favorite videos.
So, if you're looking for a reliable source to track live view counts on YouTube, look no further than SocialCounts.org. Trust us to keep you in the know with real-time data analysis and comparison features.