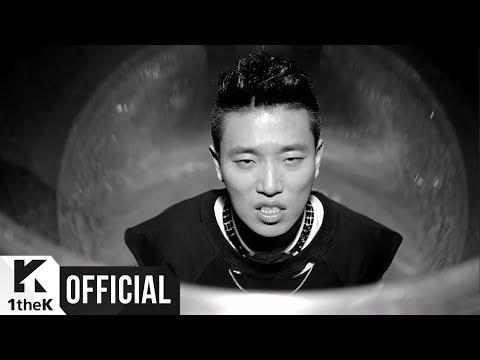 [MV] Gary(개리)(LeeSSang) _ ZOTTO MOLA(XX몰라)
4520654
[MV] Gary(개리)(LeeSSang) _ ZOTTO MOLA(XX몰라) youtube video stats
Date
Views
Likes
Dislikes

Mar 25, 2023

Sat

4520654

+ 54

40832

0

N/A

Mar 24, 2023

Fri

4520600

+ 62

40832

+ 1

N/A

Mar 23, 2023

Thu

4520538

+ 38

40831

- 2

N/A

Mar 22, 2023

Wed

4520500

+ 64

40833

- 1

N/A

Mar 21, 2023

Tue

4520436

+ 48

40834

0

N/A

Mar 20, 2023

Mon

4520388

+ 43

40834

0

N/A

Mar 19, 2023

Sun

4520345

+ 60

40834

0

N/A

Mar 18, 2023

Sat

4520285

+ 65

40834

+ 1

N/A

Mar 17, 2023

Fri

4520220

+ 64

40833

- 1

N/A

Mar 16, 2023

Thu

4520156

+ 67

40834

0

N/A

Mar 15, 2023

Wed

4520089

+ 60

40834

0

N/A

Mar 14, 2023

Tue

4520029

+ 43

40834

0

N/A

Mar 13, 2023

Mon

4519986

+ 45

40834

- 1

N/A

Mar 12, 2023

Sun

4519941

+ 63

40835

- 1

N/A

Mar 11, 2023

Sat

4519878

+ 38

40836

0

N/A

Mar 10, 2023

Fri

4519840

+ 52

40836

- 1

N/A

Mar 9, 2023

Thu

4519788

+ 64

40837

0

N/A

Mar 8, 2023

Wed

4519724

+ 59

40837

+ 2

N/A

Mar 7, 2023

Tue

4519665

+ 61

40835

+ 1

N/A

Mar 6, 2023

Mon

4519604

+ 53

40834

+ 1

N/A

Mar 5, 2023

Sun

4519551

+ 53

40833

+ 1

N/A

Mar 4, 2023

Sat

4519498

+ 48

40832

0

N/A

Mar 3, 2023

Fri

4519450

+ 49

40832

0

N/A

Mar 2, 2023

Thu

4519401

+ 38

40832

0

N/A

Mar 1, 2023

Wed

4519363

+ 68

40832

+ 2

N/A

Feb 28, 2023

Tue

4519295

+ 49

40830

0

N/A

Feb 27, 2023

Mon

4519246

+ 51

40830

0

N/A

Feb 26, 2023

Sun

4519195

+ 47

40830

- 1

N/A

Feb 25, 2023

Sat

4519148

+ 69

40831

0

N/A

Feb 24, 2023

Fri

4519079

---

40831

---

---
Embed
To embed this live counts widget on your own webpage? Simply copy and paste following code to your page and enjoy it wherever you want!
Customize Embed
About [MV] Gary(개리)(LeeSSang) _ ZOTTO MOLA(XX몰라)

[MV] Gary(개리)(LeeSSang) _ ZOTTO MOLA(XX몰라) LOEN MUSIC changes the name to '1theK[wʌnðəkeɪ]' to be a global K-POP hub! 로엔뮤직이 새 이름 '1theK(원더케이)'과 함께 글로벌 K-POP 허브채널로 도약합니다. *English subtitles are now available. :D (Please click on 'CC' button or activate 'Interactive Transcript' function) :: iTunes DL : https://itunes.apple.com/us/album/mr.gae-ep/id797262349 After his debut in 1997, Gary is showing his solo mini album for the first time. Away from Leesang rapper style which has been loved all around, this time he is showing this album with his own style and erased things that are not necessary, and filled it with revolution and innovation. The title song 'Zotto Mola' is made by one of the best producer SIMO, and Gizmo made the beat to make a perfect mix. From the beginning the song has a mysterious feeling to it. Along with the strong melody, it is the kind of music that reminds us of a poem, but Gary takes the opposite way to rap in a frank and daring way and make us think 'This is Gary'. ▶1theK FB : https://www.facebook.com/1theK ▶1theK TW : https://twitter.com/1theK ▶1theK G+ : http://goo.gl/mJCt9c 1997年デビュー以来初めて披露するゲリのソロミニアルバムは、感性的なヒップホップで大衆の愛を受けているリサンのラッパーとしての枠から外れ、これまで積み上げてきた実力を生かして自分だけの色で表現したアルバム。壊すべきものは思い切って取り除いて革新と進化で詰めた完全体のアルバムである。 タイトル曲の一つである「XX知らない」は、国内のヒップホップミュージシャンが認める最高のプロデューサーSIMO(シモ)と濃い感性のミュージシャンGizmo(ギズモ)がビートを作って幻想の呼吸を誇っている。イントロの夢幻的で神秘的な感じがする強力なメロディーが印象的だ。詩的な歌詞が連想される感性的な音楽だが、ゲリは正反対の方法を選んで、率直で大胆な試みとしてラップの歌詞を披露して'やっぱりゲリ'という賛辞を受けている。 1997년 데뷔 이래 처음으로 선보이는 개리 솔로 미니앨범은 감성적 힙합으로 대중들의 사랑을 받고 있는 리쌍의 래퍼로서의 틀에 벗어나 그 동안의 내공과 실력을 살려 자신만의 색으로 담아낸 앨범으로 파괴할 것들을 과감히 비워내고 혁신과 진화로 채워 넣은 완전체 앨범이다. 타이틀곡 중 하나인 'XX몰라'는 국내 힙합 뮤지션들이 인정하는 최고의 프로듀서 SIMO(시모)와 감성 짙은 뮤지션 Gizmo(기즈모)가 비트를 만들어 환상의 호흡을 자랑한다. 도입 부분부터 몽환적이고 신비한 느낌을 주는 강한 멜로디가 인상적이다. 시적인 가사를 연상케 하는 감성적인 음악이지만 개리는 정반대의 방법을 택해 솔직하고 과감한 시도의 랩 가사를 선보여 '역시 개리' 라는 찬사를 방불케 한다.
About YouTube Live Subscriber Count

Looking to track YouTube video live view counts in real-time? SocialCounts.org is the perfect destination for all your video tracking needs! Our platform utilizes YouTube's original API and advanced technology to provide nearly accurate estimations of live view counts for any YouTube video.
But that's not all! We also offer a unique comparison feature where you can compare the live view counts of any video with any channel, video, or profile. This makes it easy to compare and analyze the performance of different YouTube videos and channels.
At SocialCounts.org, we're committed to providing you with accurate and up-to-date data analysis for all your video tracking needs. Whether you're a content creator or simply a YouTube enthusiast, our platform is the perfect tool for monitoring the popularity and growth of your favorite videos.
So, if you're looking for a reliable source to track live view counts on YouTube, look no further than SocialCounts.org. Trust us to keep you in the know with real-time data analysis and comparison features.