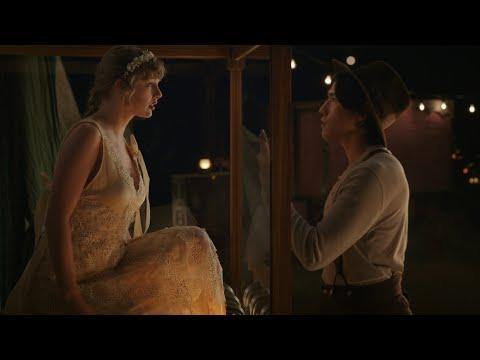 Taylor Swift - willow (Official Music Video)
118167739
Taylor Swift - willow (Official Music Video) youtube video stats
Date
Views
Likes
Dislikes

Mar 29, 2023

Wed

118167739

+ 48.6K

2215353

+ 446

N/A

Mar 28, 2023

Tue

118119118

+ 48.5K

2214907

+ 359

N/A

Mar 27, 2023

Mon

118070579

+ 49.3K

2214548

+ 470

N/A

Mar 26, 2023

Sun

118021243

+ 54.4K

2214078

+ 551

N/A

Mar 25, 2023

Sat

117966767

+ 54.0K

2213527

+ 518

N/A

Mar 24, 2023

Fri

117912679

+ 56.5K

2213009

+ 517

N/A

Mar 23, 2023

Thu

117856169

+ 53.7K

2212492

+ 484

N/A

Mar 22, 2023

Wed

117802381

+ 54.0K

2212008

+ 520

N/A

Mar 21, 2023

Tue

117748360

+ 53.4K

2211488

+ 531

N/A

Mar 20, 2023

Mon

117694883

+ 52.6K

2210957

+ 582

N/A

Mar 19, 2023

Sun

117642261

+ 55.5K

2210375

+ 706

N/A

Mar 18, 2023

Sat

117586748

+ 46.4K

2209669

+ 523

N/A

Mar 17, 2023

Fri

117540272

+ 42.9K

2209146

+ 347

N/A

Mar 16, 2023

Thu

117497352

+ 39.7K

2208799

+ 284

N/A

Mar 15, 2023

Wed

117457596

+ 41.8K

2208515

+ 334

N/A

Mar 14, 2023

Tue

117415705

+ 37.4K

2208181

+ 320

N/A

Mar 13, 2023

Mon

117378209

+ 39.0K

2207861

+ 339

N/A

Mar 12, 2023

Sun

117339129

+ 42.7K

2207522

+ 386

N/A

Mar 11, 2023

Sat

117296399

+ 40.9K

2207136

+ 341

N/A

Mar 10, 2023

Fri

117255405

+ 39.6K

2206795

+ 335

N/A

Mar 9, 2023

Thu

117215756

+ 40.4K

2206460

+ 322

N/A

Mar 8, 2023

Wed

117175271

+ 34.5K

2206138

+ 319

N/A

Mar 7, 2023

Tue

117140750

+ 37.2K

2205819

+ 287

N/A

Mar 6, 2023

Mon

117103494

+ 38.3K

2205532

+ 297

N/A

Mar 5, 2023

Sun

117065190

+ 40.9K

2205235

+ 343

N/A

Mar 4, 2023

Sat

117024201

+ 41.4K

2204892

+ 348

N/A

Mar 3, 2023

Fri

116982745

+ 39.4K

2204544

+ 342

N/A

Mar 2, 2023

Thu

116943322

+ 42.3K

2204202

+ 327

N/A

Mar 1, 2023

Wed

116900964

+ 39.1K

2203875

+ 332

N/A

Feb 28, 2023

Tue

116861832

---

2203543

---

---
Embed
To embed this live counts widget on your own webpage? Simply copy and paste following code to your page and enjoy it wherever you want!
Customize Embed
About Taylor Swift - willow (Official Music Video)

Official music video by Taylor Swift performing "willow" – off her evermore album. Listen to the album here: https://taylor.lnk.to/evermorealbum 🕰️ Pre-order the new album Midnights by Taylor Swift available everywhere October 21: https://taylor.lnk.to/taylorswiftmidnightsYT ►Subscribe to Taylor Swift on YouTube: https://ts.lnk.to/subscribe ►Exclusive Merch: http://taylorswift.lnk.to/store ►Follow Taylor Swift online: Instagram: http://instagram.com/taylorswift Facebook: http://facebook.com/taylorswift Tumblr: http://taylorswift.tumblr.com Twitter: http://twitter.com/taylorswift13 Snapchat: http://snapchat.com/add/taylorswift Website: http://www.taylorswift.com ►Follow Taylor Nation Online Instagram: http://instagram.com/taylornation Tumblr: http://taylornation.tumblr.com Twitter: http://twitter.com/taylornation13 starring taylor swift taeok lee indiana cheairs samuel silver yoe apolinario maria wada jazz smith gracie stewart jake landgrebe nolan padilla mark villaver robert green mason cutler sienna lyons directed by taylor swift director of photography rodrigo prieto ASC, AMC producer jil hardin editor chancler haynes production designers ethan tobman regina fernandez stylists joseph cassell sunshine madsen first ad joe "oz" osborne co-first ad ev salomon visual effects ingenuity studios grant miller david lebensfeld jumanah shaheen executive producer rebecca skinner co-producer kathy palmer gaffer manny tapia key grip "pie" alexander griffiths storyboards vincent lucido the song written by taylor swift and aaron dessner produced by aaron dessner recorded by jonathan low and aaron dessner mixed by jonathan low orchestration by bryce dessner mastered by greg calbi and steve fallone drum machine programming, percussion, keyboards, synthesizers, piano and electric, bass and acoustic guitars by aaron dessner synthesizers and drum machine programming by james mcalister percussion and drum machine programming by bryan devendorf violin by yuki numata resnick electric guitar by josh kaufman cello by clarice jensen glockenspiel by jason treuting flute by alex sopp french horn by cj camerieri keyboard and synthesizers by thomas bartlett intro music modular synth by benjamin lanz A special thank you to our on set medics, COVID-19 compliance personnel and the crew for operating under the strictest guidelines including wearing PPE, practicing thorough sanitization and respecting social distancing during the video shoot. #taylorswift #willow #evermorealbum
About YouTube Live Subscriber Count

Looking to track YouTube video live view counts in real-time? SocialCounts.org is the perfect destination for all your video tracking needs! Our platform utilizes YouTube's original API and advanced technology to provide nearly accurate estimations of live view counts for any YouTube video.
But that's not all! We also offer a unique comparison feature where you can compare the live view counts of any video with any channel, video, or profile. This makes it easy to compare and analyze the performance of different YouTube videos and channels.
At SocialCounts.org, we're committed to providing you with accurate and up-to-date data analysis for all your video tracking needs. Whether you're a content creator or simply a YouTube enthusiast, our platform is the perfect tool for monitoring the popularity and growth of your favorite videos.
So, if you're looking for a reliable source to track live view counts on YouTube, look no further than SocialCounts.org. Trust us to keep you in the know with real-time data analysis and comparison features.