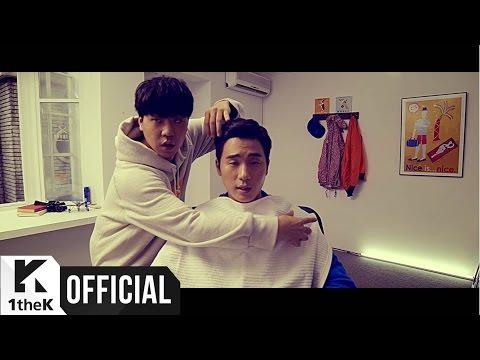 [MV] Lil Boi(릴보이), Basick(베이식) _ Call Me(연락해) (Feat. Hwa Sa(화사))
1238530
[MV] Lil Boi(릴보이), Basick(베이식) _ Call Me(연락해) (Feat. Hwa Sa(화사)) youtube video stats
Date
Views
Likes
Dislikes

Mar 25, 2023

Sat

1238530

+ 27

17771

0

N/A

Mar 24, 2023

Fri

1238503

+ 24

17771

- 1

N/A

Mar 23, 2023

Thu

1238479

+ 34

17772

+ 1

N/A

Mar 22, 2023

Wed

1238445

+ 20

17771

+ 2

N/A

Mar 21, 2023

Tue

1238425

+ 15

17769

0

N/A

Mar 20, 2023

Mon

1238410

+ 15

17769

+ 1

N/A

Mar 19, 2023

Sun

1238395

+ 17

17768

- 1

N/A

Mar 18, 2023

Sat

1238378

+ 26

17769

0

N/A

Mar 17, 2023

Fri

1238352

+ 42

17769

0

N/A

Mar 16, 2023

Thu

1238310

+ 19

17769

+ 1

N/A

Mar 15, 2023

Wed

1238291

+ 19

17768

0

N/A

Mar 14, 2023

Tue

1238272

+ 22

17768

0

N/A

Mar 13, 2023

Mon

1238250

+ 20

17768

0

N/A

Mar 12, 2023

Sun

1238230

+ 26

17768

+ 1

N/A

Mar 11, 2023

Sat

1238204

+ 25

17767

- 2

N/A

Mar 10, 2023

Fri

1238179

+ 13

17769

0

N/A

Mar 9, 2023

Thu

1238166

+ 25

17769

- 1

N/A

Mar 8, 2023

Wed

1238141

+ 21

17770

0

N/A

Mar 7, 2023

Tue

1238120

+ 33

17770

0

N/A

Mar 6, 2023

Mon

1238087

+ 22

17770

0

N/A

Mar 5, 2023

Sun

1238065

+ 32

17770

0

N/A

Mar 4, 2023

Sat

1238033

+ 28

17770

+ 1

N/A

Mar 3, 2023

Fri

1238005

+ 18

17769

0

N/A

Mar 2, 2023

Thu

1237987

+ 31

17769

0

N/A

Mar 1, 2023

Wed

1237956

+ 22

17769

- 1

N/A

Feb 28, 2023

Tue

1237934

+ 32

17770

0

N/A

Feb 27, 2023

Mon

1237902

+ 40

17770

0

N/A

Feb 26, 2023

Sun

1237862

+ 20

17770

0

N/A

Feb 25, 2023

Sat

1237842

+ 42

17770

- 1

N/A

Feb 24, 2023

Fri

1237800

---

17771

---

---
Embed
To embed this live counts widget on your own webpage? Simply copy and paste following code to your page and enjoy it wherever you want!
Customize Embed
About [MV] Lil Boi(릴보이), Basick(베이식) _ Call Me(연락해) (Feat. Hwa Sa(화사))

[MV] Lil Boi(릴보이), Basick(베이식) _ Call Me(연락해) (Feat. Hwa Sa(화사)) *English subtitles are now available. :D (Please click on 'CC' button or activate 'Interactive Transcript' function) :: iTunes DL : https://itunes.apple.com/album/beisig-x-lilboi-basick-x-lil/id1046415067?l=ko&ls=1 "Show Me The Money 4" winner Basick and his legendary performance partner Lil Boi once asked, "Why do we have to work together?" Now, the two return with a special collaboration album. As this combination has raised much controversy everywhere, the hip-hop scene is also paying great attention to their "work together". The title song "Call Me" featuring Hwa Sa is a shout out to all the duo's friends to call them wherever, on nights that are too good to spend alone. Lil Boi's trendy rap and melody, mixed with Basick's fancy and fierce tongue twisters, on top of Duplex G's synth arrangement really bring out the track's refreshing, hip vibes. The album's third track "Watch Out" (a special OST for the movie "Angry Lawyer") is a rock hiphop number with rough, but strong guitar riffs. Lil Boi and Basick boast their confidence by rapping throughout the entire track, without any featuring artists. The two rappers' powerful rapping, bursting through the intense guitar sounds, is sure to mesmerize the listeners. ▶1theK FB : http://www.facebook.com/1theK ▶1theK TW : https://twitter.com/1theK ▶1theK G+ : https://plus.google.com/+1theK 『Show Me The Money4』の勝者'Basick'と'なぜ私たちを対決させた'という流行語を誕生させてレジェンドCIPHERのステージを一緒に飾った'Lil Boi'。彼らがスペシャルコラボレーションアルバムをリリースした。最もイシューされている二人の調和であるだけに、ヒップホップシーンでも多くの関心と注目を集めている。 今回のアルバムのタイトル曲「連絡して(Feat.ファサ)」は、一人でいたくない夜、友達に'どこに行っても僕に連絡して'というメッセージを伝えている。Lil Boiの感覚的なラップとメロディーメイキング、Basick の派手でしっかりとしたタンツイスターラップ、Duplex Gのシンセサイザー活用が引き立つ洗練された編曲で、新鮮で清涼感あふれる曲が完成された。 三番目のトラック「Watch Out(映画『怒った弁護士』スペシャルOST)」は、強烈でタフなギターリーフが印象的なROCKヒップホップ曲。歌のフィーチャリングなしに愚直にラップだけで引っ張っていく曲の構成から、Lil BoiとBasickの自信を感じることができる。強烈なギターサウンドを突き出るパワフルなラップの吸引力が圧倒的な曲である。 '쇼미더머니4' 최종 우승자 베이식과 '왜 우릴 붙여놨니'라는 유행어를 탄생시키며 레전드 싸이퍼 무대를 함께 꾸몄던 릴보이. 그들이 스페셜 콜라보레이션 앨범을 발매했다. 가장 이슈 되고 있는 둘의 조화인 만큼, 힙합씬에서도 많은 관심과 눈길을 끌고 있다. 이번 앨범의 타이틀곡인 '연락해(Feat. 화사)'는 혼자 보내기 아쉬운 밤 친구들에게 "어딜 가든 내게 연락해"라는 메세지를 전달하고 있다. 릴보이(Lil Boi)의 감각적인 랩과 멜로디 메이킹, 베이식(Basick)의 현란하고 탄탄한 텅트위스팅 랩, 듀플렉스지(Duplex G)의 신디사이저 활용이 돋보이는 세련된 편곡이 맞물려 신선하고 청량감 가득한 곡이 완성되었다. 세 번째 트랙 'Watch Out(영화 '성난 변호사' 스페셜OST)'은 강렬하고 투박한 기타 리프가 인상적인 ROCK 힙합 곡이다. 송 피쳐링 없이 우직하게 랩만으로 끌고 가는 곡 구성에서 릴보이, 베이식의 자신감을 느낄 수 있으며 강렬한 기타 사운드마저 뚫고 나오는 파워풀한 랩의 흡입력이 압도적인 곡이다.
About YouTube Live Subscriber Count

Looking to track YouTube video live view counts in real-time? SocialCounts.org is the perfect destination for all your video tracking needs! Our platform utilizes YouTube's original API and advanced technology to provide nearly accurate estimations of live view counts for any YouTube video.
But that's not all! We also offer a unique comparison feature where you can compare the live view counts of any video with any channel, video, or profile. This makes it easy to compare and analyze the performance of different YouTube videos and channels.
At SocialCounts.org, we're committed to providing you with accurate and up-to-date data analysis for all your video tracking needs. Whether you're a content creator or simply a YouTube enthusiast, our platform is the perfect tool for monitoring the popularity and growth of your favorite videos.
So, if you're looking for a reliable source to track live view counts on YouTube, look no further than SocialCounts.org. Trust us to keep you in the know with real-time data analysis and comparison features.