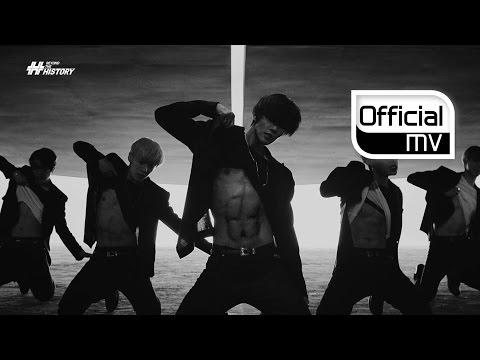 [MV] HISTORY(히스토리) _ Might Just Die(죽어버릴지도 몰라) (Performance ver.)
10183107
[MV] HISTORY(히스토리) _ Might Just Die(죽어버릴지도 몰라) (Performance ver.) youtube video stats
Date
Views
Likes
Dislikes

Mar 20, 2023

Mon

10183107

+ 949

266027

+ 21

N/A

Mar 19, 2023

Sun

10182158

+ 873

266006

+ 16

N/A

Mar 18, 2023

Sat

10181285

+ 911

265990

+ 17

N/A

Mar 17, 2023

Fri

10180374

+ 831

265973

+ 12

N/A

Mar 16, 2023

Thu

10179543

+ 765

265961

+ 12

N/A

Mar 15, 2023

Wed

10178778

+ 816

265949

+ 13

N/A

Mar 14, 2023

Tue

10177962

+ 759

265936

+ 14

N/A

Mar 13, 2023

Mon

10177203

+ 732

265922

+ 10

N/A

Mar 12, 2023

Sun

10176471

+ 797

265912

+ 8

N/A

Mar 11, 2023

Sat

10175674

+ 792

265904

+ 12

N/A

Mar 10, 2023

Fri

10174882

+ 746

265892

+ 17

N/A

Mar 9, 2023

Thu

10174136

+ 741

265875

+ 9

N/A

Mar 8, 2023

Wed

10173395

+ 750

265866

+ 10

N/A

Mar 7, 2023

Tue

10172645

+ 748

265856

+ 15

N/A

Mar 6, 2023

Mon

10171897

+ 745

265841

+ 13

N/A

Mar 5, 2023

Sun

10171152

+ 826

265828

+ 21

N/A

Mar 4, 2023

Sat

10170326

+ 816

265807

+ 10

N/A

Mar 3, 2023

Fri

10169510

+ 772

265797

+ 16

N/A

Mar 2, 2023

Thu

10168738

+ 765

265781

+ 14

N/A

Mar 1, 2023

Wed

10167973

+ 765

265767

+ 15

N/A

Feb 28, 2023

Tue

10167208

+ 807

265752

+ 16

N/A

Feb 27, 2023

Mon

10166401

+ 805

265736

+ 13

N/A

Feb 26, 2023

Sun

10165596

+ 879

265723

+ 19

N/A

Feb 25, 2023

Sat

10164717

+ 891

265704

+ 14

N/A

Feb 24, 2023

Fri

10163826

+ 913

265690

+ 17

N/A

Feb 23, 2023

Thu

10162913

+ 856

265673

+ 16

N/A

Feb 22, 2023

Wed

10162057

+ 876

265657

+ 16

N/A

Feb 21, 2023

Tue

10161181

+ 886

265641

+ 13

N/A

Feb 20, 2023

Mon

10160295

+ 879

265628

+ 17

N/A

Feb 19, 2023

Sun

10159416

---

265611

---

---
Embed
To embed this live counts widget on your own webpage? Simply copy and paste following code to your page and enjoy it wherever you want!
Customize Embed
About [MV] HISTORY(히스토리) _ Might Just Die(죽어버릴지도 몰라) (Performance ver.)

[MV] HISTORY(히스토리) _ Might Just Die(죽어버릴지도 몰라) (Performance ver.) *English subtitles are now available. :D (Please click on 'CC' button or activate 'Interactive Transcript' function) :: iTunes DL : https://itunes.apple.com/us/album/beyond-the-history-ep/id997202999?l=ko&ls=1 The title song 'Might Just Die' is singing a parting of a couple behind the grand string sounds. Dramatic lyrics covering from love, sorrow, anger to regret are very impressive and the special arrangement element is hidden at the end of the song for the stage performance of HISTORY. At the 4th mini album [Beyond the HISTORY] you can meet attractive vocal, rap and performance of the five members at the same time as well as the totally 'NEW HISTORY' you've never seen before. ▶1theK FB : http://www.facebook.com/1theK ▶1theK TW : https://twitter.com/1theK ▶1theK G+ : https://plus.google.com/+1theK HISTORY主打歌《Might just Die》讲述与情人分手之后的故事,歌词包含爱情、悲伤、愤怒、后悔的情绪,令人觉得新颖。 在该歌的后半段里,为了让HISTORY展现别致的舞台表演,蕴藏可改编的因素。 HISTORY的第四张迷你专辑《Beyond The HISTORY》,可以让你欣赏5个队员的美丽声音、Rap以及表演。 我们可以见到以前没看过的"新的HISTORY"。 -- タイトル曲「死んでしまうかもしれない」は、壮大なストリングスの中に恋人の別れの裏話を盛り込んだ曲。 愛と悲しさ、怒りと後悔を行き来するドラマチックな歌詞が印象的で、歌の後半には、HISTORYのスペシャルな舞台パフォーマンスのためのアレンジ要素が隠れている。 5人のメンバーの魅力的なボーカルとラップ、そしてパフォーマンスを同時に楽しむことができるトラックで構成されたHISTORYの4thミニアルバム『Beyond The HISTORY』で、私たちはこれまで見たことのない'新しいHISTORY'を発見することができる。 -- 타이틀곡 "죽어버릴지도 몰라"는 웅장한 스트링 안에 연인의 이별 뒷 이야기를 담아낸 곡. 사랑과 슬픔, 분노와 후회를 넘나드는 드라마틱한 가사가 인상적이며, 노래 후반부에는 히스토리만의 특별한 무대 퍼포먼스를 위한 편곡 요소가 숨어 있다. 다섯 멤버의 매력적인 보컬과 랩, 퍼포먼스를 동시에 만나볼 수 있는 트랙들로 구성된 히스토리 네 번째 미니앨범 [Beyond The HISTORY]에서, 우리는 그동안 본 적 없는 '새로운 히스토리'를 발견하게 될 것이다.
About YouTube Live Subscriber Count

Looking to track YouTube video live view counts in real-time? SocialCounts.org is the perfect destination for all your video tracking needs! Our platform utilizes YouTube's original API and advanced technology to provide nearly accurate estimations of live view counts for any YouTube video.
But that's not all! We also offer a unique comparison feature where you can compare the live view counts of any video with any channel, video, or profile. This makes it easy to compare and analyze the performance of different YouTube videos and channels.
At SocialCounts.org, we're committed to providing you with accurate and up-to-date data analysis for all your video tracking needs. Whether you're a content creator or simply a YouTube enthusiast, our platform is the perfect tool for monitoring the popularity and growth of your favorite videos.
So, if you're looking for a reliable source to track live view counts on YouTube, look no further than SocialCounts.org. Trust us to keep you in the know with real-time data analysis and comparison features.