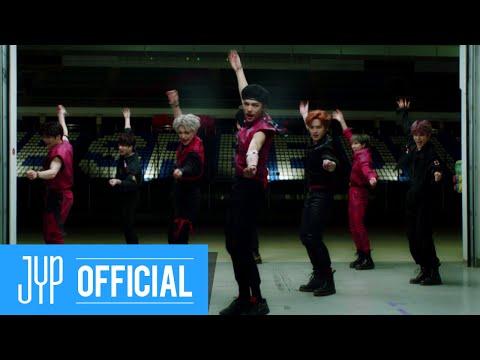 Stray Kids "神메뉴(God's Menu)" M/V
388018738
Stray Kids "神메뉴(God's Menu)" M/V youtube video stats
Date
Views
Likes
Dislikes

Mar 26, 2023

Sun

388018738

+ 157K

7081141

+ 1.61K

N/A

Mar 25, 2023

Sat

387861428

+ 203K

7079531

+ 2.35K

N/A

Mar 24, 2023

Fri

387658388

+ 194K

7077180

+ 2.01K

N/A

Mar 23, 2023

Thu

387463696

+ 181K

7075162

+ 1.70K

N/A

Mar 22, 2023

Wed

387282641

+ 193K

7073454

+ 2.01K

N/A

Mar 21, 2023

Tue

387089544

+ 218K

7071440

+ 2.52K

N/A

Mar 20, 2023

Mon

386870882

+ 202K

7068914

+ 2.04K

N/A

Mar 19, 2023

Sun

386668122

+ 241K

7066874

+ 2.57K

N/A

Mar 18, 2023

Sat

386426923

+ 230K

7064303

+ 2.32K

N/A

Mar 17, 2023

Fri

386196127

+ 197K

7061981

+ 2.03K

N/A

Mar 16, 2023

Thu

385998504

+ 181K

7059946

+ 1.87K

N/A

Mar 15, 2023

Wed

385817191

+ 207K

7058068

+ 1.73K

N/A

Mar 14, 2023

Tue

385609212

+ 182K

7056329

+ 1.88K

N/A

Mar 13, 2023

Mon

385426777

+ 194K

7054443

+ 2.02K

N/A

Mar 12, 2023

Sun

385232597

+ 248K

7052415

+ 2.39K

N/A

Mar 11, 2023

Sat

384983951

+ 206K

7050022

+ 2.17K

N/A

Mar 10, 2023

Fri

384777773

+ 183K

7047848

+ 1.82K

N/A

Mar 9, 2023

Thu

384594365

+ 205K

7046028

+ 2.03K

N/A

Mar 8, 2023

Wed

384389343

+ 211K

7043991

+ 2.00K

N/A

Mar 7, 2023

Tue

384178062

+ 199K

7041990

+ 1.89K

N/A

Mar 6, 2023

Mon

383978606

+ 201K

7040094

+ 1.92K

N/A

Mar 5, 2023

Sun

383777042

+ 223K

7038173

+ 2.16K

N/A

Mar 4, 2023

Sat

383553168

+ 227K

7036008

+ 2.32K

N/A

Mar 3, 2023

Fri

383325664

+ 198K

7033687

+ 1.92K

N/A

Mar 2, 2023

Thu

383127162

+ 192K

7031758

+ 1.79K

N/A

Mar 1, 2023

Wed

382934654

+ 206K

7029962

+ 1.92K

N/A

Feb 28, 2023

Tue

382727811

+ 195K

7028040

+ 1.90K

N/A

Feb 27, 2023

Mon

382532248

+ 195K

7026131

+ 2.11K

N/A

Feb 26, 2023

Sun

382336306

+ 229K

7024020

+ 2.49K

N/A

Feb 25, 2023

Sat

382106682

---

7021525

---

---
Embed
To embed this live counts widget on your own webpage? Simply copy and paste following code to your page and enjoy it wherever you want!
Customize Embed
About Stray Kids "神메뉴(God's Menu)" M/V

Stray Kids(스트레이 키즈) "神메뉴(God's Menu)" M/V Stray Kids THE 1ST ALBUM "GO生" iTunes & Apple Music: https://apple.co/3ebMDYj Spotify: https://spoti.fi/3ddIDVT Stray Kids 'GO LIVE' Limited Version: https://geni.us/StrayKidsGLCD Download Stray Kids 'GO LIVE': https://orcd.co/golive Stray Kids Official YouTube: https://www.youtube.com/c/StrayKids Stray Kids Official Facebook: https://www.facebook.com/JYPEStrayKids/ Stray Kids Official Instagram: https://www.instagram.com/realstraykids/ Stray Kids Official Twitter: https://twitter.com/Stray_Kids Stray Kids Official Fan's: https://fans.jype.com/StrayKids #StrayKids #GO生 #神메뉴 #GodsMenu #스트레이키즈 #GOLIVE #StrayKidsComeback #YouMakeStrayKidsStay Copyrights 2020 ⓒ JYP Entertainment. All Rights Reserved.
About YouTube Live Subscriber Count

Looking to track YouTube video live view counts in real-time? SocialCounts.org is the perfect destination for all your video tracking needs! Our platform utilizes YouTube's original API and advanced technology to provide nearly accurate estimations of live view counts for any YouTube video.
But that's not all! We also offer a unique comparison feature where you can compare the live view counts of any video with any channel, video, or profile. This makes it easy to compare and analyze the performance of different YouTube videos and channels.
At SocialCounts.org, we're committed to providing you with accurate and up-to-date data analysis for all your video tracking needs. Whether you're a content creator or simply a YouTube enthusiast, our platform is the perfect tool for monitoring the popularity and growth of your favorite videos.
So, if you're looking for a reliable source to track live view counts on YouTube, look no further than SocialCounts.org. Trust us to keep you in the know with real-time data analysis and comparison features.