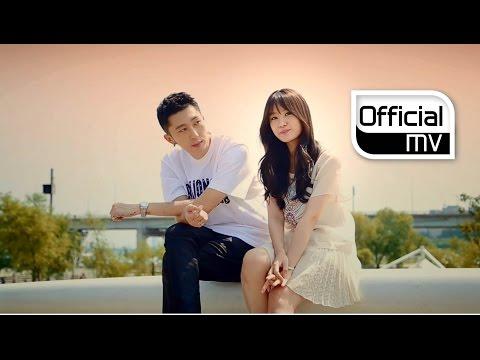 [MV] SLEEPY(슬리피) & SONG JIEUN(송지은) _ Cool Night(쿨밤)
2208542
[MV] SLEEPY(슬리피) & SONG JIEUN(송지은) _ Cool Night(쿨밤) youtube video stats
Date
Views
Likes
Dislikes

Mar 31, 2023

Fri

2208542

+ 119

22317

+ 1

N/A

Mar 30, 2023

Thu

2208423

+ 131

22316

+ 3

N/A

Mar 29, 2023

Wed

2208292

+ 104

22313

- 1

N/A

Mar 28, 2023

Tue

2208188

+ 128

22314

+ 4

N/A

Mar 27, 2023

Mon

2208060

+ 117

22310

0

N/A

Mar 26, 2023

Sun

2207943

+ 107

22310

+ 3

N/A

Mar 25, 2023

Sat

2207836

+ 120

22307

+ 3

N/A

Mar 24, 2023

Fri

2207716

+ 140

22304

+ 2

N/A

Mar 23, 2023

Thu

2207576

+ 100

22302

0

N/A

Mar 22, 2023

Wed

2207476

+ 110

22302

0

N/A

Mar 21, 2023

Tue

2207366

+ 116

22302

+ 1

N/A

Mar 20, 2023

Mon

2207250

+ 148

22301

+ 5

N/A

Mar 19, 2023

Sun

2207102

+ 104

22296

+ 3

N/A

Mar 18, 2023

Sat

2206998

+ 107

22293

+ 2

N/A

Mar 17, 2023

Fri

2206891

+ 101

22291

0

N/A

Mar 16, 2023

Thu

2206790

+ 124

22291

0

N/A

Mar 15, 2023

Wed

2206666

+ 120

22291

+ 2

N/A

Mar 14, 2023

Tue

2206546

+ 142

22289

+ 2

N/A

Mar 13, 2023

Mon

2206404

+ 106

22287

+ 1

N/A

Mar 12, 2023

Sun

2206298

+ 142

22286

+ 2

N/A

Mar 11, 2023

Sat

2206156

+ 125

22284

+ 2

N/A

Mar 10, 2023

Fri

2206031

+ 131

22282

0

N/A

Mar 9, 2023

Thu

2205900

+ 133

22282

+ 1

N/A

Mar 8, 2023

Wed

2205767

+ 122

22281

+ 2

N/A

Mar 7, 2023

Tue

2205645

+ 112

22279

0

N/A

Mar 6, 2023

Mon

2205533

+ 104

22279

+ 1

N/A

Mar 5, 2023

Sun

2205429

+ 125

22278

0

N/A

Mar 4, 2023

Sat

2205304

+ 99

22278

+ 1

N/A

Mar 3, 2023

Fri

2205205

+ 99

22277

0

N/A

Mar 2, 2023

Thu

2205106

---

22277

---

---
Embed
To embed this live counts widget on your own webpage? Simply copy and paste following code to your page and enjoy it wherever you want!
Customize Embed
About [MV] SLEEPY(슬리피) & SONG JIEUN(송지은) _ Cool Night(쿨밤)

[MV] SLEEPY(슬리피) & SONG JIEUN(송지은) _ Cool Night(쿨밤) *English subtitles are now available. :D (Please click on 'CC' button or activate 'Interactive Transcript' function) [Notice] 1theK YouTube is also an official channel for the MV, and music shows will count the views from this channel too. [공지] 1theK YouTube는 MV를 유통하는 공식 채널로, 1theK에 업로드된 MV 조회수 또한 음악방송 순위에 반영됩니다. :: iTunes DL : https://itunes.apple.com/us/album/kulbam-cool-night-single/id1007003216?l=ko&ls=1 TS Entertainment presents a "cool" project music to cool off your summer 2015. SLEEPY, who built his "macho" character on the MBC TV Show "Real Men", with SONG JIEUN, the main vocalist of SECRET who also proved her talent as a solo artist with "Twenty-Five", together release "Cool Night". The title song "Cool Night" is the work of the artists SLEEPY and SONG JIEUN, as well as TS Ent's producing team Star Track. The words by SLEEPY are quite relatable, the more you listen to the song, as they're common daily words we're familiar with. Topped with SONG JIEUN's voice shy but full of emotions, the song is a perfect combination of the two for the season. ▶1theK FB : http://www.facebook.com/1theK ▶1theK TW : https://twitter.com/1theK ▶1theK G+ : https://plus.google.com/+1theK TSエンターテイメントが2015年の夏を迎え、暑さを吹っ飛ばしてくれるクールなプロジェクト音楽を披露する。 MBC『日夜–真の男』で'男らしい男'のイメージを固めたスリーピーと「きれいな25歳」で最高の実力と美貌を証明したシークレットのメインボーカルソン・ジウンが意気投合した「クールな夜」がまさにその主人公である。 タイトル曲「クールな夜」の歌詞は、歌の主人公であるスリーピーとソン·ジウン、TSミュージック所属のプロデューシングチーム'スタートラック'が一緒に作業した結果物だ。曲を吟味して聞くほど、日常的な言葉で真正性を表しリスナーの共感を受けてきたスリーピーの歌詞と繊細でありながら恥じらいが滲んでいるソン・ジウンの感性がうまく調和していることがわかる。 TS 엔터테인먼트가 2015년 여름을 맞아 더위를 시켜줄 시원한 프로젝트 음악을 선사한다. MBC '일밤-진짜 사나이'를 통해 '상남자'로 자리매김한 슬리피와 '예쁜 나이 25살'로 물오른 실력과 미모를 입증했던 시크릿의 메인 보컬 송지은이 의기투합한 '쿨밤'이 바로 그 주인공이다. 타이틀곡 '쿨밤'의 가사는 노래의 주인공인 슬리피와 송지은, TS 뮤직 소속의 프로듀싱팀 스타트랙이 함께 작업한 결과물이다. 그래서 곡을 음미하며 들을수록 일상적인 단어들로 진정성을 실어내며 리스너들의 공감을 받아온 슬리피의 가사와 섬세하면서도 수줍음이 가득 배인 송지은의 감성이 더 없이 잘 어우러져 있음을 알 수 있을 것이다.
About YouTube Live Subscriber Count

Looking to track YouTube video live view counts in real-time? SocialCounts.org is the perfect destination for all your video tracking needs! Our platform utilizes YouTube's original API and advanced technology to provide nearly accurate estimations of live view counts for any YouTube video.
But that's not all! We also offer a unique comparison feature where you can compare the live view counts of any video with any channel, video, or profile. This makes it easy to compare and analyze the performance of different YouTube videos and channels.
At SocialCounts.org, we're committed to providing you with accurate and up-to-date data analysis for all your video tracking needs. Whether you're a content creator or simply a YouTube enthusiast, our platform is the perfect tool for monitoring the popularity and growth of your favorite videos.
So, if you're looking for a reliable source to track live view counts on YouTube, look no further than SocialCounts.org. Trust us to keep you in the know with real-time data analysis and comparison features.