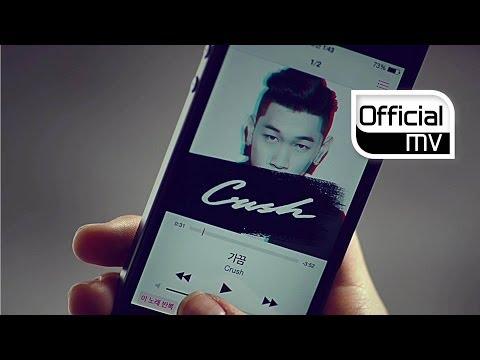 [MV] Crush(크러쉬) _ Sometimes(가끔)
25159297
[MV] Crush(크러쉬) _ Sometimes(가끔) youtube video stats
Date
Views
Likes
Dislikes

Mar 30, 2023

Thu

25240578

+ 2.32K

119130

+ 6

N/A

Mar 29, 2023

Wed

25238255

+ 2.27K

119124

+ 15

N/A

Mar 28, 2023

Tue

25235983

+ 2.28K

119109

+ 12

N/A

Mar 27, 2023

Mon

25233700

+ 2.38K

119097

+ 9

N/A

Mar 26, 2023

Sun

25231313

+ 2.50K

119088

+ 16

N/A

Mar 25, 2023

Sat

25228809

+ 2.32K

119072

+ 17

N/A

Mar 24, 2023

Fri

25226484

+ 2.66K

119055

+ 7

N/A

Mar 23, 2023

Thu

25223817

+ 2.67K

119048

+ 11

N/A

Mar 22, 2023

Wed

25221145

+ 2.81K

119037

+ 7

N/A

Mar 21, 2023

Tue

25218331

+ 2.43K

119030

+ 8

N/A

Mar 20, 2023

Mon

25215900

+ 2.32K

119022

+ 12

N/A

Mar 19, 2023

Sun

25213578

+ 2.21K

119010

+ 11

N/A

Mar 18, 2023

Sat

25211363

+ 2.23K

118999

+ 11

N/A

Mar 17, 2023

Fri

25209130

+ 2.59K

118988

+ 5

N/A

Mar 16, 2023

Thu

25206534

+ 2.44K

118983

+ 18

N/A

Mar 15, 2023

Wed

25204094

+ 2.46K

118965

+ 10

N/A

Mar 14, 2023

Tue

25201625

+ 2.29K

118955

+ 5

N/A

Mar 13, 2023

Mon

25199333

+ 2.35K

118950

+ 12

N/A

Mar 12, 2023

Sun

25196981

+ 2.36K

118938

+ 11

N/A

Mar 11, 2023

Sat

25194621

+ 2.28K

118927

+ 12

N/A

Mar 10, 2023

Fri

25192332

+ 2.28K

118915

+ 9

N/A

Mar 9, 2023

Thu

25190050

+ 2.23K

118906

+ 8

N/A

Mar 8, 2023

Wed

25187815

+ 2.26K

118898

+ 7

N/A

Mar 7, 2023

Tue

25185552

+ 2.27K

118891

+ 9

N/A

Mar 6, 2023

Mon

25183275

+ 2.06K

118882

+ 1

N/A

Mar 5, 2023

Sun

25181206

+ 2.11K

118881

+ 10

N/A

Mar 4, 2023

Sat

25179087

+ 2.17K

118871

+ 10

N/A

Mar 3, 2023

Fri

25176915

+ 2.20K

118861

+ 9

N/A

Mar 2, 2023

Thu

25174709

+ 2.09K

118852

+ 3

N/A

Mar 1, 2023

Wed

25172615

---

118849

---

---
Embed
To embed this live counts widget on your own webpage? Simply copy and paste following code to your page and enjoy it wherever you want!
Customize Embed
About [MV] Crush(크러쉬) _ Sometimes(가끔)

[MV] Crush(크러쉬) _ Sometimes(가끔) LOEN MUSIC's New Brand Name, 1theK! 로엔뮤직의 새이름 1theK! *English subtitles are now available. :D (Please click on 'CC' button or activate 'Interactive Transcript' function) A rising star in R&B / Soul genres with his soulful voice color, Crush is a hit producer, singer, and songwriter in the Korean music industry. His new single album "Sometimes" is his first step as the next generation R&B / Soul artist, and it's bound to attract not only the Korean hip-hop scene but the entire popular music culture. The laid-back grooves of this hip-hop R&B song "Sometimes" express the feelings of a man who misses his ex-girlfriend. It'll surely bring back some good memories for everyone listening this spring. ▶1theK FB : http://www.facebook.com/1theK ▶1theK TW : https://twitter.com/1theK ▶1theK G+ : https://plus.google.com/+1theK ソウルフルなボイスカラーでR&B/SOULジャンルの新星に浮び上がって、いつのまにか歌謡界の興行公式になったプロデューサーでありシンガーソングライター、クラッシュ(CRUSH)。 韓国ヒップホップシーンはもちろん、大衆音楽界の次世代R&B/SOULアーティストとして本格的な飛躍となるシングル「たまに」。「たまに」でクラッシュというトラックでのスタートが始まる。 別れた恋人を懐かしむ一人の男の話をレイバックグルーブが加味されたヒップホップR&B曲で表現した「たまに」は、今年の春老若男女皆の感性を刺激し、胸の片隅に潜めておいた古い引き出しを開けさせる。 소울풀한 보이스 컬러로 R&B/SOUL 장르의 신성으로 떠오르며, 어느덧 가요계의 흥행 공식이 된 프로듀서이자 싱어송 라이터 크러쉬(CRUSH). 한국 힙합씬은 물론, 대중음악계에서 차세대 R&B/SOUL 아티스트로서 본격적인 도약이 될 싱글 앨범 '가끔'. '가끔'으로 크러쉬라는 트랙 위 그 시작을 알리는 신호탄을 쏜다. 헤어진 연인을 그리워하는 한 남자의 이야기를 레이백 그루브가 가미된 힙합 R&B 곡으로 표현한 '가끔'은 올 봄 모든 남녀노소 모두의 감성을 자극하며 가슴 한 켠에 마련해둔 낡은 서랍을 열어보게 한다.
About YouTube Live Subscriber Count

Looking to track YouTube video live view counts in real-time? SocialCounts.org is the perfect destination for all your video tracking needs! Our platform utilizes YouTube's original API and advanced technology to provide nearly accurate estimations of live view counts for any YouTube video.
But that's not all! We also offer a unique comparison feature where you can compare the live view counts of any video with any channel, video, or profile. This makes it easy to compare and analyze the performance of different YouTube videos and channels.
At SocialCounts.org, we're committed to providing you with accurate and up-to-date data analysis for all your video tracking needs. Whether you're a content creator or simply a YouTube enthusiast, our platform is the perfect tool for monitoring the popularity and growth of your favorite videos.
So, if you're looking for a reliable source to track live view counts on YouTube, look no further than SocialCounts.org. Trust us to keep you in the know with real-time data analysis and comparison features.