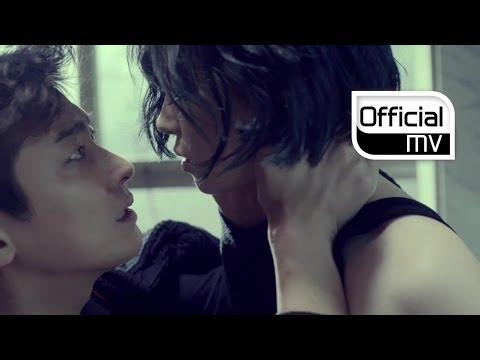 [MV] Gain(가인) _ Fxxk U (Feat. Bumkey)
20962006
[MV] Gain(가인) _ Fxxk U (Feat. Bumkey) youtube video stats
Date
Views
Likes
Dislikes

Mar 21, 2023

Tue

20962006

+ 941

163881

+ 11

N/A

Mar 20, 2023

Mon

20961065

+ 875

163870

+ 6

N/A

Mar 19, 2023

Sun

20960190

+ 1.03K

163864

+ 12

N/A

Mar 18, 2023

Sat

20959158

+ 958

163852

+ 9

N/A

Mar 17, 2023

Fri

20958200

+ 954

163843

+ 8

N/A

Mar 16, 2023

Thu

20957246

+ 842

163835

+ 8

N/A

Mar 15, 2023

Wed

20956404

+ 899

163827

+ 2

N/A

Mar 14, 2023

Tue

20955505

+ 743

163825

+ 3

N/A

Mar 13, 2023

Mon

20954762

+ 877

163822

+ 7

N/A

Mar 12, 2023

Sun

20953885

+ 1.02K

163815

+ 7

N/A

Mar 11, 2023

Sat

20952862

+ 947

163808

+ 11

N/A

Mar 10, 2023

Fri

20951915

+ 889

163797

+ 8

N/A

Mar 9, 2023

Thu

20951026

+ 887

163789

+ 13

N/A

Mar 8, 2023

Wed

20950139

+ 915

163776

+ 7

N/A

Mar 7, 2023

Tue

20949224

+ 842

163769

+ 8

N/A

Mar 6, 2023

Mon

20948382

+ 809

163761

+ 9

N/A

Mar 5, 2023

Sun

20947573

+ 842

163752

+ 7

N/A

Mar 4, 2023

Sat

20946731

+ 803

163745

+ 4

N/A

Mar 3, 2023

Fri

20945928

+ 704

163741

+ 2

N/A

Mar 2, 2023

Thu

20945224

+ 803

163739

+ 6

N/A

Mar 1, 2023

Wed

20944421

+ 830

163733

+ 4

N/A

Feb 28, 2023

Tue

20943591

+ 813

163729

+ 8

N/A

Feb 27, 2023

Mon

20942778

+ 821

163721

+ 5

N/A

Feb 26, 2023

Sun

20941957

+ 867

163716

+ 8

N/A

Feb 25, 2023

Sat

20941090

+ 773

163708

+ 2

N/A

Feb 24, 2023

Fri

20940317

+ 870

163706

+ 5

N/A

Feb 23, 2023

Thu

20939447

+ 841

163701

+ 1

N/A

Feb 22, 2023

Wed

20938606

+ 867

163700

+ 6

N/A

Feb 21, 2023

Tue

20937739

+ 831

163694

+ 4

N/A

Feb 20, 2023

Mon

20936908

---

163690

---

---
Embed
To embed this live counts widget on your own webpage? Simply copy and paste following code to your page and enjoy it wherever you want!
Customize Embed
About [MV] Gain(가인) _ Fxxk U (Feat. Bumkey)

[MV] Gain(가인) _ Fxxk U (Feat. Bumkey) LOEN MUSIC changes the name to '1theK[wʌnðəkeɪ]' to be a global K-POP hub! 로엔뮤직이 새 이름 '1theK(원더케이)'과 함께 글로벌 K-POP 허브채널로 도약합니다. *English subtitles are now available. :D (Please click on 'CC' button or activate 'Interactive Transcript' function) :: iTunes DL : https://itunes.apple.com/us/album/truth-or-dare-fxxk-u-single/id807823390 [Step2/4] has got the complimentary reviews from both the public and the critics. IN the album [Talk about S], she talks about confident woman. Now she is coming back to us with the third solo album [Truth or Dare]. Here, she talks about truth and rumors. The pre-opening song 'Fxxk U' is a song made by Kimena and Lee min-soo who made songs like 'Bloom' and 'Irreversible'. It is a song that has classical guitar sound and has great tempo as well. It is an R&B song where it describes the feelings that everyone feels once in a while. Gain got rid of implicit taboos one by one, and 'Fxxk U' talks about the message of inner side that no female singer has shown before. The title song 'Truth or Dare' and the songs in the album will she released on February 6th, at 0'oclock. ▶1theK FB : https://www.facebook.com/1theK ▶1theK TW : https://twitter.com/1theK ▶1theK G+ : http://goo.gl/mJCt9c 大衆と評論家の好評を同時にもたらした『Step 2/4』、率直で堂々とした主体的な女性像を描いた『Talk about S』に続き、真実と噂について話すガインの3枚目のソロアルバム『Truth or Dare』。 先行公開曲「Fxxk U」は、「取り戻せない」、「咲く」のキム・イナ-イ•ミンスコンビが新たに披露する簡潔な形式のクラシックギター演奏が引き立つテンポ感のあるR&B系の曲。誰もが一度は感じるようになる率直な感情を飾り気なく単刀直入に表現した。女性アーティストが超えることができなかった暗黙のタブーを一つずつ消してきたガインの「Fxxk U」は、今までどの女性歌手も素直に表現できなかった内面のメッセージを強烈に伝えて、もう一つのタブーを乗り越えている。 タイトル曲「真実あるいは大胆」とアルバム全体の収録曲の公開は2月6日0時に行われる予定である。 대중과 평단의 호평을 동시에 이끌어낸 [Step 2/4], 솔직하고 당당한 주체적인 여성상을 그린 [Talk about S]에 이어 진실과 소문에 대해 이야기 하는 가인의 세 번째 솔로 앨범 [Truth or Dare]. 선공개곡 [Fxxk U]는 [돌이킬 수 없는], [피어나]의 김이나-이민수 콤비가 새로이 선보이는 간결한 형식의 클래식 기타 연주가 돋보이는 템포감 있는 R&B 계열의 곡으로, 누구나 한번쯤은 느끼게 되는 솔직한 감정을 가식 없이 단도직입적으로 표현했다. 여성 아티스트가 넘을 수 없었던 암묵적인 금기들을 하나씩 지워온 가인의 'Fxxk U'는 지금껏 그 어떤 여가수도 솔직하게 표현하지 못했던 내면의 메시지를 강렬하게 전달하며 또 하나의 금기를 넘어선다. 타이틀곡 [진실 혹은 대담]과 앨범 전체 수록곡의 공개는 오는 2월 6일 0시에 이루어질 예정이다.
About YouTube Live Subscriber Count

Looking to track YouTube video live view counts in real-time? SocialCounts.org is the perfect destination for all your video tracking needs! Our platform utilizes YouTube's original API and advanced technology to provide nearly accurate estimations of live view counts for any YouTube video.
But that's not all! We also offer a unique comparison feature where you can compare the live view counts of any video with any channel, video, or profile. This makes it easy to compare and analyze the performance of different YouTube videos and channels.
At SocialCounts.org, we're committed to providing you with accurate and up-to-date data analysis for all your video tracking needs. Whether you're a content creator or simply a YouTube enthusiast, our platform is the perfect tool for monitoring the popularity and growth of your favorite videos.
So, if you're looking for a reliable source to track live view counts on YouTube, look no further than SocialCounts.org. Trust us to keep you in the know with real-time data analysis and comparison features.