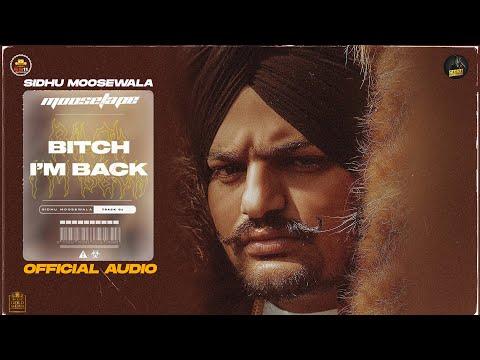 Bitch I'm Back (Official Audio) - Sidhu Moose Wala | Moosetape
63706347
Bitch I'm Back (Official Audio) - Sidhu Moose Wala | Moosetape youtube video stats
Date
Views
Likes
Dislikes

Mar 21, 2023

Tue

63706347

+ 31.5K

1816921

+ 493

N/A

Mar 20, 2023

Mon

63674830

+ 28.6K

1816428

+ 456

N/A

Mar 19, 2023

Sun

63646204

+ 30.6K

1815972

+ 515

N/A

Mar 18, 2023

Sat

63615602

+ 35.6K

1815457

+ 589

N/A

Mar 17, 2023

Fri

63579958

+ 35.3K

1814868

+ 593

N/A

Mar 16, 2023

Thu

63544597

+ 36.2K

1814275

+ 608

N/A

Mar 15, 2023

Wed

63508304

+ 38.6K

1813667

+ 577

N/A

Mar 14, 2023

Tue

63469654

+ 34.8K

1813090

+ 571

N/A

Mar 13, 2023

Mon

63434810

+ 36.2K

1812519

+ 586

N/A

Mar 12, 2023

Sun

63398527

+ 40.0K

1811933

+ 652

N/A

Mar 11, 2023

Sat

63358429

+ 35.8K

1811281

+ 621

N/A

Mar 10, 2023

Fri

63322570

+ 33.7K

1810660

+ 517

N/A

Mar 9, 2023

Thu

63288846

+ 36.9K

1810143

+ 533

N/A

Mar 8, 2023

Wed

63251912

+ 35.4K

1809610

+ 522

N/A

Mar 7, 2023

Tue

63216454

+ 36.4K

1809088

+ 561

N/A

Mar 6, 2023

Mon

63179999

+ 37.0K

1808527

+ 558

N/A

Mar 5, 2023

Sun

63142986

+ 40.1K

1807969

+ 608

N/A

Mar 4, 2023

Sat

63102823

+ 41.0K

1807361

+ 612

N/A

Mar 3, 2023

Fri

63061780

+ 40.2K

1806749

+ 683

N/A

Mar 2, 2023

Thu

63021554

+ 37.9K

1806066

+ 559

N/A

Mar 1, 2023

Wed

62983648

+ 38.0K

1805507

+ 576

N/A

Feb 28, 2023

Tue

62945578

+ 40.1K

1804931

+ 556

N/A

Feb 27, 2023

Mon

62905426

+ 35.0K

1804375

+ 542

N/A

Feb 26, 2023

Sun

62870362

+ 39.4K

1803833

+ 579

N/A

Feb 25, 2023

Sat

62830871

+ 39.4K

1803254

+ 605

N/A

Feb 24, 2023

Fri

62791454

+ 38.7K

1802649

+ 601

N/A

Feb 23, 2023

Thu

62752671

+ 35.8K

1802048

+ 479

N/A

Feb 22, 2023

Wed

62716861

+ 35.7K

1801569

+ 564

N/A

Feb 21, 2023

Tue

62681092

+ 35.9K

1801005

+ 572

N/A

Feb 20, 2023

Mon

62645177

---

1800433

---

---
Embed
To embed this live counts widget on your own webpage? Simply copy and paste following code to your page and enjoy it wherever you want!
Customize Embed
About Bitch I'm Back (Official Audio) - Sidhu Moose Wala | Moosetape

Sidhu Moose Wala Presents Song - Bitch I'm Back Music - The Kidd Mix & Master - Dense Visuals - Navkaran Brar Promotions - Gold Media Entertainment , One Digital Entertainment Label - Sidhu Moose Wala Listen to Moosetape on Spotify at : https://open.spotify.com/album/45ZIondgVoMB84MQQaUo9T Listen to Moostape on Gaana - https://gaana.com/album/moosetape Listen to Moosetape on Hungama - https://www.hungama.com/album/moosetape/66063477 Listen to Moosetape on Wynk - https://wynk.in/music/album/moosetape/hu_810063889609 Listen to Resso - https://m.resso.app/ZSJfgY8kw Follow Me On Spotify - https://open.spotify.com/artist/4PULA4EFzYTrxYvOVlwpiQ?si=jcrL1tSRQOu6PVOvzi-DYg Do Subscribe & Be A Part Of My Life - https://bit.ly/SidhuMooseWalaSubscribe Enjoy And Stay Connected With Artist || SIDHU MOOSE WALA Click to Subscribe - https://bit.ly/SidhuMooseWalaSubscribe Twitter - https://www.twitter.com/iSidhuMooseWala Facebook - https://www.facebook.com/SidhuMooseWala Instagram - https://instagram.com/Sidhu_MooseWala SnapChat - https://www.snapchat.com/add/SidhuShubh #Moosetape #SidhuMooseWala #BitchIMBack
About YouTube Live Subscriber Count

Looking to track YouTube video live view counts in real-time? SocialCounts.org is the perfect destination for all your video tracking needs! Our platform utilizes YouTube's original API and advanced technology to provide nearly accurate estimations of live view counts for any YouTube video.
But that's not all! We also offer a unique comparison feature where you can compare the live view counts of any video with any channel, video, or profile. This makes it easy to compare and analyze the performance of different YouTube videos and channels.
At SocialCounts.org, we're committed to providing you with accurate and up-to-date data analysis for all your video tracking needs. Whether you're a content creator or simply a YouTube enthusiast, our platform is the perfect tool for monitoring the popularity and growth of your favorite videos.
So, if you're looking for a reliable source to track live view counts on YouTube, look no further than SocialCounts.org. Trust us to keep you in the know with real-time data analysis and comparison features.