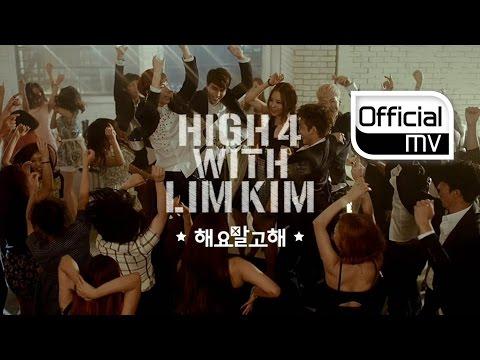 [MV] HIGH4, Lim Kim(하이포, 김예림) _ A Little Close(해요 말고 해)
1545526
[MV] HIGH4, Lim Kim(하이포, 김예림) _ A Little Close(해요 말고 해) youtube video stats
Date
Views
Likes
Dislikes

Mar 29, 2023

Wed

1545526

+ 72

24774

+ 1

N/A

Mar 28, 2023

Tue

1545454

+ 84

24773

+ 2

N/A

Mar 27, 2023

Mon

1545370

+ 74

24771

+ 1

N/A

Mar 26, 2023

Sun

1545296

+ 71

24770

0

N/A

Mar 25, 2023

Sat

1545225

+ 93

24770

+ 1

N/A

Mar 24, 2023

Fri

1545132

+ 131

24769

+ 4

N/A

Mar 23, 2023

Thu

1545001

+ 98

24765

+ 2

N/A

Mar 22, 2023

Wed

1544903

+ 92

24763

+ 1

N/A

Mar 21, 2023

Tue

1544811

+ 122

24762

- 1

N/A

Mar 20, 2023

Mon

1544689

+ 84

24763

- 1

N/A

Mar 19, 2023

Sun

1544605

+ 100

24764

+ 2

N/A

Mar 18, 2023

Sat

1544505

+ 88

24762

+ 3

N/A

Mar 17, 2023

Fri

1544417

+ 125

24759

+ 1

N/A

Mar 16, 2023

Thu

1544292

+ 64

24758

+ 1

N/A

Mar 15, 2023

Wed

1544228

+ 92

24757

0

N/A

Mar 14, 2023

Tue

1544136

+ 74

24757

+ 2

N/A

Mar 13, 2023

Mon

1544062

+ 50

24755

+ 2

N/A

Mar 12, 2023

Sun

1544012

+ 58

24753

0

N/A

Mar 11, 2023

Sat

1543954

+ 69

24753

0

N/A

Mar 10, 2023

Fri

1543885

+ 77

24753

+ 2

N/A

Mar 9, 2023

Thu

1543808

+ 70

24751

+ 1

N/A

Mar 8, 2023

Wed

1543738

+ 63

24750

+ 1

N/A

Mar 7, 2023

Tue

1543675

+ 64

24749

0

N/A

Mar 6, 2023

Mon

1543611

+ 68

24749

+ 2

N/A

Mar 5, 2023

Sun

1543543

+ 85

24747

+ 2

N/A

Mar 4, 2023

Sat

1543458

+ 76

24745

+ 1

N/A

Mar 3, 2023

Fri

1543382

+ 61

24744

+ 2

N/A

Mar 2, 2023

Thu

1543321

+ 62

24742

0

N/A

Mar 1, 2023

Wed

1543259

+ 84

24742

+ 1

N/A

Feb 28, 2023

Tue

1543175

---

24741

---

---
Embed
To embed this live counts widget on your own webpage? Simply copy and paste following code to your page and enjoy it wherever you want!
Customize Embed
About [MV] HIGH4, Lim Kim(하이포, 김예림) _ A Little Close(해요 말고 해)

[MV] HIGH4, Lim Kim(하이포, 김예림) _ A Little Close(해요 말고 해) *English subtitles are now available. :D (Please click on 'CC' button or activate 'Interactive Transcript' function) :: iTunes DL : https://itunes.apple.com/us/album/haeyo-malgo-hae-little-close/id904115056 Boy group HIGH4 who entered the world of KPOP like a comet with 'Not Spring, Love, or Cherry Blossoms' with IU is returning with [A Little Close] with the new muse, Lim Kim. [A Little Close] is a collaboration song with HIGH4's new muse, Lim Kim who's getting loved for her attractive voice color. This groovy urban R&B track characterizes HIGH4 and Lim's unique color with its melody line. The lyrics talk about how a guy and a girl wish to get closer to each other even though it is awkward between them. ▶1theK FB : http://www.facebook.com/1theK ▶1theK TW : https://twitter.com/1theK ▶1theK G+ : https://plus.google.com/+1theK 2014年の春、アイユとのコラボレーション曲「春、愛、桜じゃなく」で彗星のように登場したボーイズグループHIGH4が新ミューズ'キム・イェリム'とコラボした「してください じゃなく して」で私たちのそばに戻ってくる。 「してください じゃなく して」は、HIGH4と魅力的なボイスカラーでリスナーの愛を受けているHIGH4の新ミューズキム・イェリムが一緒にしたコラボレーション曲。 グルーブ感溢れるビートが印象的なUrban R&Bトラック「してください じゃなく して」は、HIGH4とキム・イェリムの色がはっきりと現れるメロディーラインが特徴だ。歌詞には敬語を使うぎこちない仲だけどもう少し仲良くなりたい男女の心理がドラマチックに盛り込まれている。 2014년 봄, 아이유와의 콜라보레이션 곡 '봄 사랑 벚꽃 말고'로 혜성처럼 등장한 보이그룹 HIGH4가 새로운 뮤즈 김예림과 함께 호흡을 맞춘 [해요 말고 해]로 우리 곁을 찾는다. [해요 말고 해]는 HIGH4와 매력적인 보이스 컬러로 대중의 사랑을 받고 있는 HIGH4의 새로운 뮤즈 김예림이 함께 한 콜라보레이션 곡이다. 그루브 넘치는 비트가 인상적인 Urban R&B트랙 [해요 말고 해]는 HIGH4와 김예림의 색깔이 분명하게 드러나는 멜로디 라인을 특징으로 한다. 가사에는 존댓말로 대화하는 어색한 사이지만 조금 더 가까워지고 싶은 남녀의 심리가 드라마틱하게 담겼다.
About YouTube Live Subscriber Count

Looking to track YouTube video live view counts in real-time? SocialCounts.org is the perfect destination for all your video tracking needs! Our platform utilizes YouTube's original API and advanced technology to provide nearly accurate estimations of live view counts for any YouTube video.
But that's not all! We also offer a unique comparison feature where you can compare the live view counts of any video with any channel, video, or profile. This makes it easy to compare and analyze the performance of different YouTube videos and channels.
At SocialCounts.org, we're committed to providing you with accurate and up-to-date data analysis for all your video tracking needs. Whether you're a content creator or simply a YouTube enthusiast, our platform is the perfect tool for monitoring the popularity and growth of your favorite videos.
So, if you're looking for a reliable source to track live view counts on YouTube, look no further than SocialCounts.org. Trust us to keep you in the know with real-time data analysis and comparison features.