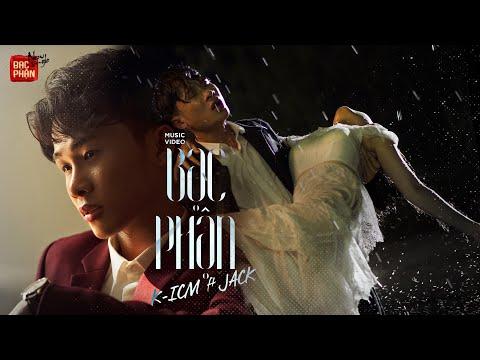 BẠC PHẬN | K-ICM ft. JACK | OFFICIAL MV
398723596
BẠC PHẬN | K-ICM ft. JACK | OFFICIAL MV youtube video stats
Date
Views
Likes
Dislikes

Mar 21, 2023

Tue

398723596

+ 25.9K

1533317

+ 67

N/A

Mar 20, 2023

Mon

398697604

+ 25.0K

1533250

+ 54

N/A

Mar 19, 2023

Sun

398672603

+ 33.6K

1533196

+ 60

N/A

Mar 18, 2023

Sat

398638986

+ 30.8K

1533136

+ 55

N/A

Mar 17, 2023

Fri

398608180

+ 25.5K

1533081

+ 54

N/A

Mar 16, 2023

Thu

398582644

+ 25.2K

1533027

+ 51

N/A

Mar 15, 2023

Wed

398557391

+ 27.5K

1532976

+ 47

N/A

Mar 14, 2023

Tue

398529804

+ 25.9K

1532929

+ 44

N/A

Mar 13, 2023

Mon

398503848

+ 27.0K

1532885

+ 52

N/A

Mar 12, 2023

Sun

398476826

+ 38.2K

1532833

+ 67

N/A

Mar 11, 2023

Sat

398438579

+ 32.5K

1532766

+ 77

N/A

Mar 10, 2023

Fri

398406037

+ 26.8K

1532689

+ 40

N/A

Mar 9, 2023

Thu

398379144

+ 26.6K

1532649

+ 36

N/A

Mar 8, 2023

Wed

398352447

+ 26.5K

1532613

+ 61

N/A

Mar 7, 2023

Tue

398325937

+ 25.2K

1532552

+ 22

N/A

Mar 6, 2023

Mon

398300703

+ 25.0K

1532530

+ 64

N/A

Mar 5, 2023

Sun

398275679

+ 31.5K

1532466

+ 68

N/A

Mar 4, 2023

Sat

398244113

+ 30.0K

1532398

+ 57

N/A

Mar 3, 2023

Fri

398214095

+ 25.4K

1532341

+ 50

N/A

Mar 2, 2023

Thu

398188621

+ 24.2K

1532291

+ 33

N/A

Mar 1, 2023

Wed

398164371

+ 24.2K

1532258

+ 52

N/A

Feb 28, 2023

Tue

398140103

+ 25.6K

1532206

+ 39

N/A

Feb 27, 2023

Mon

398114447

+ 25.6K

1532167

+ 39

N/A

Feb 26, 2023

Sun

398088791

+ 30.3K

1532128

+ 61

N/A

Feb 25, 2023

Sat

398058462

+ 30.7K

1532067

+ 57

N/A

Feb 24, 2023

Fri

398027740

+ 27.1K

1532010

+ 36

N/A

Feb 23, 2023

Thu

398000573

+ 25.7K

1531974

+ 41

N/A

Feb 22, 2023

Wed

397974781

+ 26.6K

1531933

+ 44

N/A

Feb 21, 2023

Tue

397948173

+ 26.0K

1531889

+ 35

N/A

Feb 20, 2023

Mon

397922127

---

1531854

---

---
Embed
To embed this live counts widget on your own webpage? Simply copy and paste following code to your page and enjoy it wherever you want!
Customize Embed
About BẠC PHẬN | K-ICM ft. JACK | OFFICIAL MV

BẠC PHẬN | K-ICM ft. JACK | OFFICIAL MV #Bacphan #Kicm #Jack Độc quyền ZingMp3: https://zingmp3.vn/bai-hat/Bac-Phan-Jack-K-ICM/ZWAD0OB6.html Executive Producer: INCUOMMOS | Company Partner: TiKi Director: K-ICM - Jack Singer & Composer : Jack Music Producer: K-ICM Cast: Thiên An - Đăng Sơn - Trang Moon ( Jang Nguyen – Duy Khiem – Dang Van Thang – Le Viet Thang – Bao Duy - Trong Tan ) Guest Star: Masew ======================= Executive PR & Communication: Lee Link Assistant Producer: Le Viet Thang Assistant Director & Screenwriter: Thanh Tra Adviser: Minh Quan Kim Dinh D.O.P: Kien Vo – Minh Vuong Editor & Colorist: Xing Do Camera Operator : Minh Vuong Focus puller: Pham Phu Cuong Props Designer: Tuan Thanh Lighting: Cine Hanoi Equipment: Starvn Stylist: Nhu Oni Makeup & Hairstylist: Bông Babie & Cuong Byn Photographer: Nguyen Ares ===================== Xin chân thành cảm ơn nhà tài trợ chính TiKi. Cảm ơn Trường Đại học sư phạm kỹ thuật HCM và các bạn sinh viên; ACF Station cùng tất cả bạn bè đã hỗ trợ ekip để hoàn thành MV này ► SUBSCRIBE K-ICM OFFICIAL: http://popsww.com/KICMOfficial K-ICM Official sẽ là kênh chính thức của các bản nhạc & các video ca nhạc mới nhất của Nguyễn Bảo Khánh. Bấm vào nút theo dõi ( subscribe ) để được cập nhật những sản phẩm mới nhất. ICM STUDIO là thương hiệu của công ty INCUOMMOS - với đại diện thương hiệu chính thức là K-ICM. © Bản quyền thuộc về K-ICM official và công ty INCUOMMOS © Copyright by K-ICM official & INCUOMMOS ☞ Do not Reup 🚫 If any producer or label has an issue with any of the uploads please get in contact ([email protected]) and it will be deleted immediately (this includes artists of the images used). Thank You! ● Nếu có bất cứ thắc mắc, khiếu nại nào về bản quyền hình ảnh cũng như âm nhạc có trong video, mong chủ sở hữu liên hệ trực tiếp với tôi qua địa chỉ G-mail: [email protected] Xin cảm ơn!
About YouTube Live Subscriber Count

Looking to track YouTube video live view counts in real-time? SocialCounts.org is the perfect destination for all your video tracking needs! Our platform utilizes YouTube's original API and advanced technology to provide nearly accurate estimations of live view counts for any YouTube video.
But that's not all! We also offer a unique comparison feature where you can compare the live view counts of any video with any channel, video, or profile. This makes it easy to compare and analyze the performance of different YouTube videos and channels.
At SocialCounts.org, we're committed to providing you with accurate and up-to-date data analysis for all your video tracking needs. Whether you're a content creator or simply a YouTube enthusiast, our platform is the perfect tool for monitoring the popularity and growth of your favorite videos.
So, if you're looking for a reliable source to track live view counts on YouTube, look no further than SocialCounts.org. Trust us to keep you in the know with real-time data analysis and comparison features.