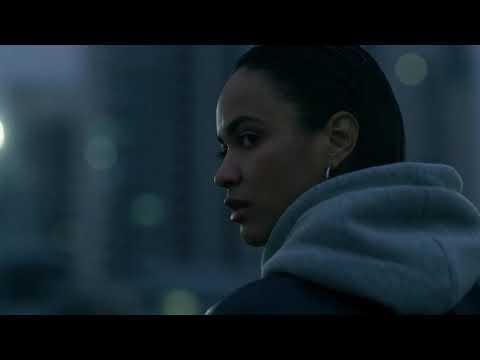 Ofenbach - Wasted Love (feat. Lagique) [Official Music Video]
44221315
Ofenbach - Wasted Love (feat. Lagique) [Official Music Video] youtube video stats
Date
Views
Likes
Dislikes

Mar 29, 2023

Wed

44221315

+ 33.6K

321026

+ 85

N/A

Mar 28, 2023

Tue

44187664

+ 33.5K

320941

+ 107

N/A

Mar 27, 2023

Mon

44154130

+ 31.9K

320834

+ 79

N/A

Mar 26, 2023

Sun

44122171

+ 36.2K

320755

+ 97

N/A

Mar 25, 2023

Sat

44085965

+ 39.6K

320658

+ 117

N/A

Mar 24, 2023

Fri

44046353

+ 41.3K

320541

+ 101

N/A

Mar 23, 2023

Thu

44005023

+ 37.7K

320440

+ 105

N/A

Mar 22, 2023

Wed

43967254

+ 36.6K

320335

+ 92

N/A

Mar 21, 2023

Tue

43930555

+ 34.9K

320243

+ 95

N/A

Mar 20, 2023

Mon

43895582

+ 29.0K

320148

+ 76

N/A

Mar 19, 2023

Sun

43866512

+ 31.3K

320072

+ 61

N/A

Mar 18, 2023

Sat

43835196

+ 34.5K

320011

+ 82

N/A

Mar 17, 2023

Fri

43800610

+ 34.1K

319929

+ 82

N/A

Mar 16, 2023

Thu

43766447

+ 32.1K

319847

+ 59

N/A

Mar 15, 2023

Wed

43734307

+ 33.1K

319788

+ 81

N/A

Mar 14, 2023

Tue

43701112

+ 27.7K

319707

+ 74

N/A

Mar 13, 2023

Mon

43673390

+ 26.5K

319633

+ 91

N/A

Mar 12, 2023

Sun

43646823

+ 29.3K

319542

+ 95

N/A

Mar 11, 2023

Sat

43617425

+ 25.6K

319447

+ 86

N/A

Mar 10, 2023

Fri

43591774

+ 23.0K

319361

+ 61

N/A

Mar 9, 2023

Thu

43568732

+ 24.7K

319300

+ 74

N/A

Mar 8, 2023

Wed

43544020

+ 22.7K

319226

+ 66

N/A

Mar 7, 2023

Tue

43521267

+ 20.1K

319160

+ 64

N/A

Mar 6, 2023

Mon

43501100

+ 17.3K

319096

+ 39

N/A

Mar 5, 2023

Sun

43483741

+ 21.8K

319057

+ 59

N/A

Mar 4, 2023

Sat

43461864

+ 23.4K

318998

+ 64

N/A

Mar 3, 2023

Fri

43438403

+ 24.7K

318934

+ 69

N/A

Mar 2, 2023

Thu

43413685

+ 23.4K

318865

+ 55

N/A

Mar 1, 2023

Wed

43390217

+ 21.7K

318810

+ 60

N/A

Feb 28, 2023

Tue

43368468

---

318750

---

---
Embed
To embed this live counts widget on your own webpage? Simply copy and paste following code to your page and enjoy it wherever you want!
Customize Embed
About Ofenbach - Wasted Love (feat. Lagique) [Official Music Video]

Stream/Download Ofenbach's new single here : https://topsifyfr.lnk.to/wastedlove Follow Ofenbach on : Facebook https://www.facebook.com/weareofenbach/ Instagram https://www.instagram.com/ofenbachmusic/ Tik Tok https://vm.tiktok.com/J2PqoCC/ Official Website : http://www.weareofenbach.com/ Merch : https://difymusic.com/ofenbach A music video directed by Franck Trozzo Kazagui Starring Dima Bekmaev & Masha Goncharenko. Production Company: Eddy Executive Producer: Benjamin Benhamou. Line Producer: Laurene Furlan Service Production: Family Production Producer: Alena Babenko. Producer Assistant: Dima Shopin 1st A.D: Nadia Lyudchik Production Designer: Daniil Dubrovskiy Production Manager: Viktor Pomin Cinematographer: Fabio Caldironi. 1st Assistant Camera: Oskar Dainega. Focus Puller: Kostya Ovcharenko. Camera Dept: Vania Graligrov. Steadicam: Adrew Smith. Gaffer: Andrei Barsukov. Generator: Viktor Pomin. SFX: Grisha. Art Dept: Daniil Dubrovskiy. Car Dept: Vitaly Car. Casting Dept: Tatiana. Styling: Pavel Baklagin. Hair & Makeup: Maria Lastoveckaya. Editor: András Guti. VFX: Clément Milot. Colorist: Emiliano Serantoni Thanks to Thierry Audurand, Saltwater Films & Everest Studio for their precious help. (C) 2021 Ofenbach Music, under exclusive license to Elektra France / Warner Music France, a Warner Music Group Company.
About YouTube Live Subscriber Count

Looking to track YouTube video live view counts in real-time? SocialCounts.org is the perfect destination for all your video tracking needs! Our platform utilizes YouTube's original API and advanced technology to provide nearly accurate estimations of live view counts for any YouTube video.
But that's not all! We also offer a unique comparison feature where you can compare the live view counts of any video with any channel, video, or profile. This makes it easy to compare and analyze the performance of different YouTube videos and channels.
At SocialCounts.org, we're committed to providing you with accurate and up-to-date data analysis for all your video tracking needs. Whether you're a content creator or simply a YouTube enthusiast, our platform is the perfect tool for monitoring the popularity and growth of your favorite videos.
So, if you're looking for a reliable source to track live view counts on YouTube, look no further than SocialCounts.org. Trust us to keep you in the know with real-time data analysis and comparison features.