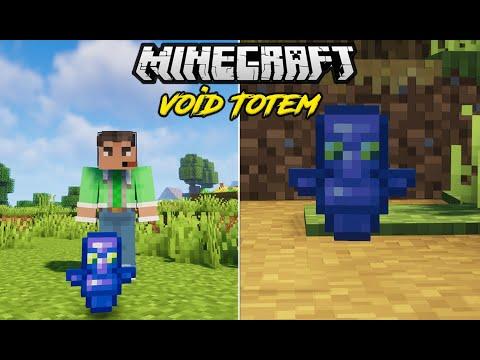 I Added A New Totem In Minecraft | Void Totem | In Telugu | GMK GAMER
51810
I Added A New Totem In Minecraft | Void Totem | In Telugu | GMK GAMER youtube video stats
Date
Views
Likes
Dislikes

Mar 24, 2023

Fri

51810

+ 4

2486

0

N/A

Mar 23, 2023

Thu

51806

+ 3

2486

0

N/A

Mar 22, 2023

Wed

51803

+ 10

2486

0

N/A

Mar 21, 2023

Tue

51793

+ 12

2486

+ 1

N/A

Mar 20, 2023

Mon

51781

+ 25

2485

+ 2

N/A

Mar 19, 2023

Sun

51756

+ 8

2483

0

N/A

Mar 18, 2023

Sat

51748

+ 7

2483

0

N/A

Mar 17, 2023

Fri

51741

+ 3

2483

0

N/A

Mar 16, 2023

Thu

51738

+ 3

2483

0

N/A

Mar 15, 2023

Wed

51735

+ 8

2483

0

N/A

Mar 14, 2023

Tue

51727

+ 7

2483

0

N/A

Mar 13, 2023

Mon

51720

+ 10

2483

- 2

N/A

Mar 12, 2023

Sun

51710

+ 9

2485

0

N/A

Mar 11, 2023

Sat

51701

+ 9

2485

0

N/A

Mar 10, 2023

Fri

51692

+ 6

2485

0

N/A

Mar 9, 2023

Thu

51686

+ 7

2485

0

N/A

Mar 8, 2023

Wed

51679

+ 10

2485

0

N/A

Mar 7, 2023

Tue

51669

+ 8

2485

0

N/A

Mar 6, 2023

Mon

51661

+ 5

2485

0

N/A

Mar 5, 2023

Sun

51656

+ 19

2485

0

N/A

Mar 4, 2023

Sat

51637

+ 4

2485

0

N/A

Mar 3, 2023

Fri

51633

+ 2

2485

0

N/A

Mar 2, 2023

Thu

51631

+ 4

2485

0

N/A

Mar 1, 2023

Wed

51627

+ 5

2485

0

N/A

Feb 28, 2023

Tue

51622

+ 14

2485

- 1

N/A

Feb 27, 2023

Mon

51608

+ 11

2486

0

N/A

Feb 26, 2023

Sun

51597

+ 5

2486

0

N/A

Feb 25, 2023

Sat

51592

+ 1

2486

- 1

N/A

Feb 24, 2023

Fri

51591

+ 12

2487

+ 2

N/A

Feb 23, 2023

Thu

51579

---

2485

---

---
Embed
To embed this live counts widget on your own webpage? Simply copy and paste following code to your page and enjoy it wherever you want!
Customize Embed
About I Added A New Totem In Minecraft | Void Totem | In Telugu | GMK GAMER

Join this channel to get access to perks: https://www.youtube.com/channel/UCwDC9lYwZy01xbf2tto-mjw/join Facebook Page Link : https://www.facebook.com/GmkGamer/ ✔Follow Me On Insta : (gmk_gamer_yt) ✔Join My discord : https://discord.gg/CVTvac7 gmkgamer minecraft gmkgamer minecraft telugu _______________________________________________________ My PC Specs : Monitor - Asus 27 inch 144hz 2k Processor - AMD Ryzen 7 5800x Graphic card - NVIDIA RTX 3080Ti Motherboard - Gigabyte B550 Aorus Pro Ac RAM - 32GB (16+16) Corsair Vengeance RGB 3600Mhz Power Supply - DeepCool 850w-MGold SSD - 1TB Wd Black 7200RPM HDD - Seagate 2TB HDD Liquid Cooler - Cooler Master ML360L V2 ARGB Case - Cooler Master H500P MESH UPS - APC BR1500G-IN My Gear : Keyboard : Cosmic Byte Mouse : Logitech Hero G502 Headsets : Corsair HS50 Pro Mic : Maono AU-A04 Chair : Green Soul Monster Cam : RedDragon FHD 1080P JoyStick : Redgear Pro Series Wired Gamepad ------------------------------------------------------------------------------------------- Subscribe Now For More AMAZING Gameplays :-) 😍😍 music: Track: Heuse & Woolley - Don't Hold Me Down (Feat. TARYN) [NCS Release] Music provided by NoCopyrightSounds. Watch: https://youtu.be/0c2ZIDoEnxY Free Download / Stream: http://ncs.io/DontHoldMeDown
About YouTube Live Subscriber Count

Looking to track YouTube video live view counts in real-time? SocialCounts.org is the perfect destination for all your video tracking needs! Our platform utilizes YouTube's original API and advanced technology to provide nearly accurate estimations of live view counts for any YouTube video.
But that's not all! We also offer a unique comparison feature where you can compare the live view counts of any video with any channel, video, or profile. This makes it easy to compare and analyze the performance of different YouTube videos and channels.
At SocialCounts.org, we're committed to providing you with accurate and up-to-date data analysis for all your video tracking needs. Whether you're a content creator or simply a YouTube enthusiast, our platform is the perfect tool for monitoring the popularity and growth of your favorite videos.
So, if you're looking for a reliable source to track live view counts on YouTube, look no further than SocialCounts.org. Trust us to keep you in the know with real-time data analysis and comparison features.