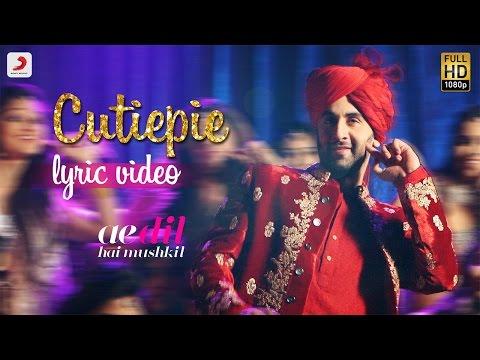 Cutiepie - Official Lyric Video | Karan Johar | Ranbir | Anushka | Pritam | Pardeep I Nakash
10271103
Cutiepie - Official Lyric Video | Karan Johar | Ranbir | Anushka | Pritam | Pardeep I Nakash youtube video stats
Date
Views
Likes
Dislikes

Mar 30, 2023

Thu

10271103

+ 1.84K

43963

+ 6

N/A

Mar 29, 2023

Wed

10269261

+ 1.84K

43957

+ 11

N/A

Mar 28, 2023

Tue

10267412

+ 2.04K

43946

+ 12

N/A

Mar 27, 2023

Mon

10265363

+ 2.01K

43934

+ 8

N/A

Mar 26, 2023

Sun

10263350

+ 2.09K

43926

+ 19

N/A

Mar 25, 2023

Sat

10261251

+ 1.83K

43907

+ 11

N/A

Mar 24, 2023

Fri

10259418

+ 1.98K

43896

+ 11

N/A

Mar 23, 2023

Thu

10257438

+ 1.71K

43885

+ 12

N/A

Mar 22, 2023

Wed

10255723

+ 2.02K

43873

+ 4

N/A

Mar 21, 2023

Tue

10253700

+ 2.52K

43869

+ 15

N/A

Mar 20, 2023

Mon

10251175

+ 2.44K

43854

+ 18

N/A

Mar 19, 2023

Sun

10248733

+ 2.51K

43836

+ 17

N/A

Mar 18, 2023

Sat

10246222

+ 2.46K

43819

+ 12

N/A

Mar 17, 2023

Fri

10243760

+ 2.46K

43807

+ 16

N/A

Mar 16, 2023

Thu

10241294

+ 2.96K

43791

+ 17

N/A

Mar 15, 2023

Wed

10238332

+ 3.06K

43774

+ 13

N/A

Mar 14, 2023

Tue

10235270

+ 2.38K

43761

+ 14

N/A

Mar 13, 2023

Mon

10232888

+ 2.77K

43747

+ 14

N/A

Mar 12, 2023

Sun

10230116

+ 2.89K

43733

+ 21

N/A

Mar 11, 2023

Sat

10227224

+ 2.7K

43712

+ 15

N/A

Mar 10, 2023

Fri

10224524

+ 2.67K

43697

+ 16

N/A

Mar 9, 2023

Thu

10221851

+ 2.74K

43681

+ 17

N/A

Mar 8, 2023

Wed

10219111

+ 2.96K

43664

+ 18

N/A

Mar 7, 2023

Tue

10216147

+ 2.86K

43646

+ 13

N/A

Mar 6, 2023

Mon

10213282

+ 2.90K

43633

+ 25

N/A

Mar 5, 2023

Sun

10210378

+ 2.99K

43608

+ 14

N/A

Mar 4, 2023

Sat

10207384

+ 3K

43594

+ 26

N/A

Mar 3, 2023

Fri

10204384

+ 2.59K

43568

+ 22

N/A

Mar 2, 2023

Thu

10201786

+ 2.60K

43546

+ 19

N/A

Mar 1, 2023

Wed

10199178

---

43527

---

---
Embed
To embed this live counts widget on your own webpage? Simply copy and paste following code to your page and enjoy it wherever you want!
Customize Embed
About Cutiepie - Official Lyric Video | Karan Johar | Ranbir | Anushka | Pritam | Pardeep I Nakash

We know you've danced your heart out to this super addictive and catchy number but now you can sing along too! Presenting the Official Lyric Video of Cutiepie from the movie Ae Dil Hai Mushkil. Written & directed by Karan Johar Join the conversation - #Cutiepie Hear it first on Saavn Music - Pritam Lyrics- Amitabh bhattacharya Singers- Pardeep Singh Sran & Nakash Aziz Additional Vocals- Meenal jain & Antara Sound Design-Sunny M.R., Dj Phukan Music Programmer- Bharat goel, Sunny M.R., Rohan Chauhan, Dj Phukan, Hyacinth D'souza Mix & Master- Shadab [email protected] Assistant - Abhishek Sortey Basic concept of the mukhda melody by Amitabh Bhattacharya Recording Engineers- Ashwin Kulkarni, Himanshu Shirlekar, Kaushik Das, Akash bambar,Gurjinder singh Vocal Conductor- Akashdeep Sengupta & Kaushik Das Production Manager- Supriti Banerjee Guitars & Ukelele- MOhit Dogra & Dev Arijit Keys- Firoz Khan Backing vocals- Neetu Bhalla, N.K Deep Kaur, Bhabita Sunny, Himanshu, Ashwin, Kaushik & Sachin Banner - Dharma Productions and Fox Star Studios Audio on Sony Music Entertainment India Pvt. Ltd. (C) 2016 Sony Music Entertainment India Pvt. Ltd. Subscribe: Vevo - https://www.youtube.com/user/sonymusi... Like us: Facebook: https://www.facebook.com/SonyMusicIndia Follow us: Twitter: https://twitter.com/sonymusicindia G+: https://plus.google.com/+SonyMusicIndia
About YouTube Live Subscriber Count

Looking to track YouTube video live view counts in real-time? SocialCounts.org is the perfect destination for all your video tracking needs! Our platform utilizes YouTube's original API and advanced technology to provide nearly accurate estimations of live view counts for any YouTube video.
But that's not all! We also offer a unique comparison feature where you can compare the live view counts of any video with any channel, video, or profile. This makes it easy to compare and analyze the performance of different YouTube videos and channels.
At SocialCounts.org, we're committed to providing you with accurate and up-to-date data analysis for all your video tracking needs. Whether you're a content creator or simply a YouTube enthusiast, our platform is the perfect tool for monitoring the popularity and growth of your favorite videos.
So, if you're looking for a reliable source to track live view counts on YouTube, look no further than SocialCounts.org. Trust us to keep you in the know with real-time data analysis and comparison features.