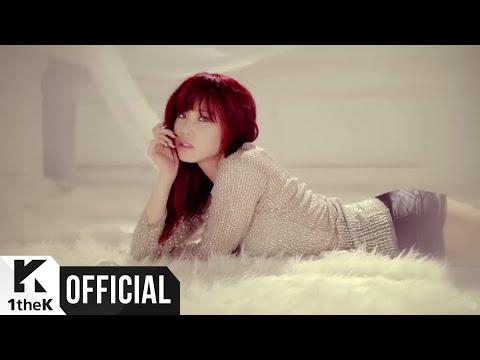 [MV] SECRET(시크릿) _ I'm In Love(아임 인 러브)
17070499
[MV] SECRET(시크릿) _ I'm In Love(아임 인 러브) youtube video stats
Date
Views
Likes
Dislikes

Mar 31, 2023

Fri

17070499

+ 2.02K

102854

+ 12

N/A

Mar 30, 2023

Thu

17068473

+ 2.07K

102842

+ 17

N/A

Mar 29, 2023

Wed

17066398

+ 2.09K

102825

+ 18

N/A

Mar 28, 2023

Tue

17064306

+ 2.08K

102807

+ 10

N/A

Mar 27, 2023

Mon

17062218

+ 2.01K

102797

+ 14

N/A

Mar 26, 2023

Sun

17060208

+ 2.00K

102783

+ 10

N/A

Mar 25, 2023

Sat

17058206

+ 1.92K

102773

+ 17

N/A

Mar 24, 2023

Fri

17056282

+ 1.98K

102756

+ 12

N/A

Mar 23, 2023

Thu

17054294

+ 1.78K

102744

+ 11

N/A

Mar 22, 2023

Wed

17052507

+ 1.95K

102733

+ 14

N/A

Mar 21, 2023

Tue

17050555

+ 2.05K

102719

+ 8

N/A

Mar 20, 2023

Mon

17048501

+ 1.98K

102711

+ 16

N/A

Mar 19, 2023

Sun

17046515

+ 1.89K

102695

+ 17

N/A

Mar 18, 2023

Sat

17044621

+ 1.94K

102678

+ 14

N/A

Mar 17, 2023

Fri

17042673

+ 2.07K

102664

+ 12

N/A

Mar 16, 2023

Thu

17040600

+ 2.03K

102652

+ 9

N/A

Mar 15, 2023

Wed

17038567

+ 2.17K

102643

+ 15

N/A

Mar 14, 2023

Tue

17036388

+ 2.04K

102628

+ 12

N/A

Mar 13, 2023

Mon

17034341

+ 2.19K

102616

+ 21

N/A

Mar 12, 2023

Sun

17032146

+ 2.12K

102595

+ 25

N/A

Mar 11, 2023

Sat

17030026

+ 2.02K

102570

+ 20

N/A

Mar 10, 2023

Fri

17028004

+ 2.07K

102550

+ 10

N/A

Mar 9, 2023

Thu

17025927

+ 2.12K

102540

+ 12

N/A

Mar 8, 2023

Wed

17023798

+ 2.14K

102528

+ 12

N/A

Mar 7, 2023

Tue

17021655

+ 2.18K

102516

+ 20

N/A

Mar 6, 2023

Mon

17019469

+ 2.00K

102496

+ 16

N/A

Mar 5, 2023

Sun

17017462

+ 1.89K

102480

+ 14

N/A

Mar 4, 2023

Sat

17015567

+ 2.03K

102466

+ 15

N/A

Mar 3, 2023

Fri

17013534

+ 1.93K

102451

+ 6

N/A

Mar 2, 2023

Thu

17011603

---

102445

---

---
Embed
To embed this live counts widget on your own webpage? Simply copy and paste following code to your page and enjoy it wherever you want!
Customize Embed
About [MV] SECRET(시크릿) _ I'm In Love(아임 인 러브)

[MV] SECRET(시크릿) _ I'm In Love(아임 인 러브) *English subtitles are now available. :D (Please click on 'CC' button or activate 'Interactive Transcript' function) :: iTunes DL : https://itunes.apple.com/us/album/secret-summer-ep/id908142414 In the summer of 2014, SECRET who has always been the 'Hybrid' girl group is having a come back after 8 months. The title song, 'I'm In Love' talks about a woman who is deeply in love. The song shows how she is surprised by the fact that she's so deeply in love as well as how honest and enthusiastic she is towards her feelings. The song would be enough to prove SECRET's presence that no one else can replace and show the sexy, cool tone of SECRET that goes along well with this summer. ▶1theK FB : http://www.facebook.com/1theK ▶1theK TW : https://twitter.com/1theK ▶1theK G+ : https://plus.google.com/+1theK 2014年夏、名実共に'ハイブリッド・ガールズグループ'として位置づけてきたシークレットが、約8ヶ月ぶりに帰ってくる。 タイトル曲「I'm In Love」は、'恋に落ちた女性の本音'を挑発的に歌った曲。愛の沼に落ちてしまった自分の姿に驚きながらも、あるがままの感情に素直で積極的な女性の姿をそのまま盛り込んでいる。この夏によく似合うセクシーでクールな音色もまた、誰も置き換えることができないシークレットならではの存在感を立証するに十分である。 2014년 여름, 명실상부 '하이브리드' 걸그룹으로 자리매김 해온 시크릿이 약 8개월 여의 공백을 깨고 돌아온다. 타이틀곡 'I'm In Love'는 '사랑에 푹 빠진 여자의 속내'를 도발적으로 노래한 곡. 사랑의 늪에 푹 빠진 자신의 모습에 놀라면서도, 있는 그대로의 감정에 솔직하고 적극적인 여성의 모습을 고스란히 담고 있다. 이 여름과도 잘 어울리는 섹시하면서도 시원스러운 음색 또한, 그 누구도 대체할 수 없는 시크릿만의 존재감을 입증하기에 충분할 것이다.
About YouTube Live Subscriber Count

Looking to track YouTube video live view counts in real-time? SocialCounts.org is the perfect destination for all your video tracking needs! Our platform utilizes YouTube's original API and advanced technology to provide nearly accurate estimations of live view counts for any YouTube video.
But that's not all! We also offer a unique comparison feature where you can compare the live view counts of any video with any channel, video, or profile. This makes it easy to compare and analyze the performance of different YouTube videos and channels.
At SocialCounts.org, we're committed to providing you with accurate and up-to-date data analysis for all your video tracking needs. Whether you're a content creator or simply a YouTube enthusiast, our platform is the perfect tool for monitoring the popularity and growth of your favorite videos.
So, if you're looking for a reliable source to track live view counts on YouTube, look no further than SocialCounts.org. Trust us to keep you in the know with real-time data analysis and comparison features.