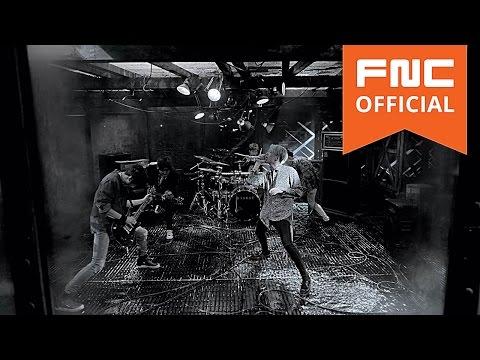 FTISLAND - PRAY M/V
4747571
FTISLAND - PRAY M/V youtube video stats
Date
Views
Likes
Dislikes

Mar 21, 2023

Tue

4747571

+ 204

113833

+ 2

N/A

Mar 20, 2023

Mon

4747367

+ 222

113831

0

N/A

Mar 19, 2023

Sun

4747145

+ 209

113831

+ 2

N/A

Mar 18, 2023

Sat

4746936

+ 230

113829

+ 6

N/A

Mar 17, 2023

Fri

4746706

+ 227

113823

+ 4

N/A

Mar 16, 2023

Thu

4746479

+ 206

113819

+ 1

N/A

Mar 15, 2023

Wed

4746273

+ 241

113818

+ 4

N/A

Mar 14, 2023

Tue

4746032

+ 215

113814

0

N/A

Mar 13, 2023

Mon

4745817

+ 215

113814

+ 3

N/A

Mar 12, 2023

Sun

4745602

+ 218

113811

+ 3

N/A

Mar 11, 2023

Sat

4745384

+ 292

113808

+ 7

N/A

Mar 10, 2023

Fri

4745092

+ 197

113801

+ 2

N/A

Mar 9, 2023

Thu

4744895

+ 229

113799

+ 2

N/A

Mar 8, 2023

Wed

4744666

+ 235

113797

- 1

N/A

Mar 7, 2023

Tue

4744431

+ 215

113798

+ 4

N/A

Mar 6, 2023

Mon

4744216

+ 208

113794

+ 2

N/A

Mar 5, 2023

Sun

4744008

+ 203

113792

+ 2

N/A

Mar 4, 2023

Sat

4743805

+ 210

113790

+ 1

N/A

Mar 3, 2023

Fri

4743595

+ 223

113789

+ 1

N/A

Mar 2, 2023

Thu

4743372

+ 229

113788

+ 6

N/A

Mar 1, 2023

Wed

4743143

+ 188

113782

+ 3

N/A

Feb 28, 2023

Tue

4742955

+ 217

113779

+ 5

N/A

Feb 27, 2023

Mon

4742738

+ 193

113774

+ 2

N/A

Feb 26, 2023

Sun

4742545

+ 223

113772

+ 3

N/A

Feb 25, 2023

Sat

4742322

+ 221

113769

+ 3

N/A

Feb 24, 2023

Fri

4742101

+ 226

113766

+ 6

N/A

Feb 23, 2023

Thu

4741875

+ 236

113760

+ 1

N/A

Feb 22, 2023

Wed

4741639

+ 224

113759

+ 9

N/A

Feb 21, 2023

Tue

4741415

+ 210

113750

+ 5

N/A

Feb 20, 2023

Mon

4741205

---

113745

---

---
Embed
To embed this live counts widget on your own webpage? Simply copy and paste following code to your page and enjoy it wherever you want!
Customize Embed
About FTISLAND - PRAY M/V

PRAY(프레이) Music Video Full ver. 2015.03.23 FTISLAND 5th Album 「I WILL」 2015.03.23 12:00 Music Video Release FT아일랜드, 거침없는 하드록으로 돌아온다! 1년 4개월 만의 새 앨범, 정규 5집 'I WILL' 발매 -타이틀곡 'PRAY' 밴드 FT아일랜드(최종훈 이홍기 이재진 최민환 송승현)가 거침없는 록 음악으로 돌아온다. FT아일랜드는 3월 23일 다섯 번째 정규앨범 '아이 윌(I WILL)'을 발표한다. 파워풀한 하드록 사운드가 돋보이는 타이틀곡 '프레이(PRAY)'와 17일 선공개 된 '투더라이트(To The Light)'를 비롯해 총 11곡이 담긴 이번 앨범에는 FT아일랜드 멤버들의 자작곡으로 채워져 어느 때보다 깊은 FT아일랜드의 음악 세계를 엿볼 수 있다. 'PRAY'는 거짓이 가득한 세상에서 신을 향해 기도하는 마음으로 외치는 진실에 대한 갈망을 가사로 풀어냈다. 도입부에서부터 이어지는 충만한 밴드 사운드와 이홍기의 폭발적인 고음이 리스너들의 오감을 압도할 것으로 기대된다. 리더 최종훈이 작곡했으며 그와 함께 이홍기, 이재진, 송승현 등 4명의 멤버가 함께 작사했다. 멤버들이 그동안 선보였던 음악 중 가장 FT아일랜드의 색깔에 가깝다고 밝힐 정도로 남다른 음악적 자부심을 보이는 곡이다. 2007년 데뷔곡 '사랑앓이'로 혜성처럼 등장한 9년차 밴드 FT아일랜드는 발매하는 앨범마다 새로운 음악과 개성 넘치는 콘셉트로 국내외에 탄탄한 지지층을 쌓아왔다. '프레이'를 통해 대중에게 다소 낯선 '하드록'이라는 장르를 선사하며 또 한번 새로운 도전에 나서는 FT아일랜드는 자신들이 지향하는 음악을 오롯이 담은 이번 앨범으로 팬들에게 특별한 감동을 안길 예정이다. FTISLAND, returned with unstoppable hard rock New album in a year and four months, 5th album 'I WILL' releases – Title track 'PRAY' The band 'FTISLAND' (Choi Jong Hoon, Lee Hong Gi, Lee Jae Jin, Choi Min Hwan, Song Seung Hyun) returned with the unstoppable hard rock. FTISLAND released their 5th album 'I WILL' on March 23rd. The album has total of 11 tracks including the title track 'PRAY' that highlights powerful hard rock sound and 'To The Light' that was pre-released on 17th. All tracks are composed and written by FTISLAND members and display FTISLAND's own music style throughout the album more than ever. The lyrics of the title track 'PRAY' is a prayer to the God craving for the truth in the world full of lies. It is expected to overwhelm the listeners with the full band sound that continues from the intro and explosive high note of the vocal, Lee Hong Gi. Choi Jong Hoon, the leader, composed and other four members wrote the lyrics with him together. It is the track that all members are proud enough to say that it is the closest to the music style that FTISLAND pursued out of their releases so far. FTISLAND debuted in 2007 with the track 'Lovesick' and has accumulated strong fandom both domestic and abroad every time they release new style of music with characterful concepts. FTISLAND will challenge once more by presenting the genre of 'Hard Rock', which is somewhat new to the public, through the track 'PRAY'. Also they plan to present a special excitement to the fans with their 5th album that is filled with the music that FTISLAND pursues. ▷OFFICIAL HOMEPAGE : www.fncent.com/FTISLAND ▷OFFICIAL YOUTUBE : www.youtube.com/ftisland ▷OFFICIAL FANCAFE : cafe.daum.net/fti5 ▷OFFICIAL FACEBOOK : www.facebook.com/FTISLAND ▷OFFICIAL WEIBO : weibo.com/ftislandofficial ▷OFFICIAL FANCLUB TWITTER : twitter.com/ft_fanclub
About YouTube Live Subscriber Count

Looking to track YouTube video live view counts in real-time? SocialCounts.org is the perfect destination for all your video tracking needs! Our platform utilizes YouTube's original API and advanced technology to provide nearly accurate estimations of live view counts for any YouTube video.
But that's not all! We also offer a unique comparison feature where you can compare the live view counts of any video with any channel, video, or profile. This makes it easy to compare and analyze the performance of different YouTube videos and channels.
At SocialCounts.org, we're committed to providing you with accurate and up-to-date data analysis for all your video tracking needs. Whether you're a content creator or simply a YouTube enthusiast, our platform is the perfect tool for monitoring the popularity and growth of your favorite videos.
So, if you're looking for a reliable source to track live view counts on YouTube, look no further than SocialCounts.org. Trust us to keep you in the know with real-time data analysis and comparison features.