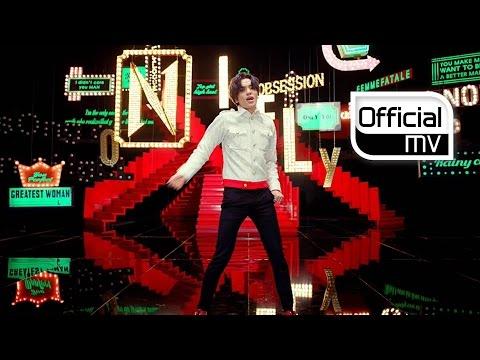 [MV] NIEL(니엘) _ Lovekiller (못된 여자) (feat. Dok2)
1791851
[MV] NIEL(니엘) _ Lovekiller (못된 여자) (feat. Dok2) youtube video stats
Date
Views
Likes
Dislikes

Mar 31, 2023

Fri

1791851

+ 177

31131

+ 1

N/A

Mar 30, 2023

Thu

1791674

+ 206

31130

+ 4

N/A

Mar 29, 2023

Wed

1791468

+ 208

31126

+ 3

N/A

Mar 28, 2023

Tue

1791260

+ 216

31123

+ 5

N/A

Mar 27, 2023

Mon

1791044

+ 224

31118

+ 5

N/A

Mar 26, 2023

Sun

1790820

+ 269

31113

+ 1

N/A

Mar 25, 2023

Sat

1790551

+ 218

31112

+ 1

N/A

Mar 24, 2023

Fri

1790333

+ 260

31111

+ 4

N/A

Mar 23, 2023

Thu

1790073

+ 208

31107

+ 3

N/A

Mar 22, 2023

Wed

1789865

+ 221

31104

+ 3

N/A

Mar 21, 2023

Tue

1789644

+ 192

31101

+ 5

N/A

Mar 20, 2023

Mon

1789452

+ 210

31096

+ 5

N/A

Mar 19, 2023

Sun

1789242

+ 201

31091

+ 10

N/A

Mar 18, 2023

Sat

1789041

+ 147

31081

+ 4

N/A

Mar 17, 2023

Fri

1788894

+ 87

31077

+ 2

N/A

Mar 16, 2023

Thu

1788807

+ 107

31075

- 1

N/A

Mar 15, 2023

Wed

1788700

+ 109

31076

0

N/A

Mar 14, 2023

Tue

1788591

+ 87

31076

+ 1

N/A

Mar 13, 2023

Mon

1788504

+ 89

31075

0

N/A

Mar 12, 2023

Sun

1788415

+ 99

31075

+ 1

N/A

Mar 11, 2023

Sat

1788316

+ 87

31074

+ 4

N/A

Mar 10, 2023

Fri

1788229

+ 90

31070

0

N/A

Mar 9, 2023

Thu

1788139

+ 94

31070

+ 2

N/A

Mar 8, 2023

Wed

1788045

+ 66

31068

+ 4

N/A

Mar 7, 2023

Tue

1787979

+ 74

31064

+ 2

N/A

Mar 6, 2023

Mon

1787905

+ 75

31062

+ 1

N/A

Mar 5, 2023

Sun

1787830

+ 88

31061

+ 1

N/A

Mar 4, 2023

Sat

1787742

+ 96

31060

+ 1

N/A

Mar 3, 2023

Fri

1787646

+ 75

31059

0

N/A

Mar 2, 2023

Thu

1787571

---

31059

---

---
Embed
To embed this live counts widget on your own webpage? Simply copy and paste following code to your page and enjoy it wherever you want!
Customize Embed
About [MV] NIEL(니엘) _ Lovekiller (못된 여자) (feat. Dok2)

[MV] NIEL(니엘) _ Lovekiller (못된 여자) (feat. Dok2) *English subtitles are now available. :D (Please click on 'CC' button or activate 'Interactive Transcript' function) :: iTunes DL : https://itunes.apple.com/us/album/1st-solo-oniely/id967861914?l=ko&ls=1 [Notice] 1theK YouTube is also an official channel for the MV, and music shows will count the views from this channel too. [공지] 1theK YouTube는 MV를 유통하는 공식 채널로, 1theK에 업로드된 MV 조회수 또한 음악방송 순위에 반영됩니다. Niel's first solo album 'oNIELy' is full of songs that excite the listeners. The title song is made by the hit song making producers Black eyed Pilseung who made songs such as Teen top's 'Missing' and 'I'm sorry', It is a song based on the guitar sound that makes people's heart flutter. It is a medium tempo dance song where Niel's groove and touching voice is very memorable. ▶1theK FB : http://www.facebook.com/1theK ▶1theK TW : https://twitter.com/1theK ▶1theK G+ : https://plus.google.com/+1theK ニエル(NIEL)のファーストソロアルバム「oNIELy」は、リスナーの感性を刺激する曲で満載。 タイトル曲「悪い女」は、TEENTOPの「簡単じゃない」、「僕たちは問題ない」で 幻想の呼吸を見せたヒットプロデューサー'ブラック·アイド·必勝'と一緒にする三つ目のタイトル曲。 聴き手をときめかすギター·サウンドをベースにしたミディアムテンポのダンス曲で、 ニエル特有のグルーブで五感を刺激する個性的なボイスが印象的。 니엘의 첫번째 솔로 앨범 "oNIELy"는 리스너의 감성을 자극하는 곡들로 가득 채워져 있다. 타이틀곡 '못된 여자'는 틴탑의 '쉽지않아'와 '우린 문제없어'로 환상의 호흡을 맞춘 바 있는 히트 프로듀서 블랙 아이드 필승과 함께 하는 세번째 타이틀 곡. 듣는 이의 마음을 설레게 하는 기타 사운드를 기반으로 한 미디엄 템포의 댄스곡으로 니엘 특유의 그루브하고 오감을 자극하는 개성 있는 보이스가 인상적이다.
About YouTube Live Subscriber Count

Looking to track YouTube video live view counts in real-time? SocialCounts.org is the perfect destination for all your video tracking needs! Our platform utilizes YouTube's original API and advanced technology to provide nearly accurate estimations of live view counts for any YouTube video.
But that's not all! We also offer a unique comparison feature where you can compare the live view counts of any video with any channel, video, or profile. This makes it easy to compare and analyze the performance of different YouTube videos and channels.
At SocialCounts.org, we're committed to providing you with accurate and up-to-date data analysis for all your video tracking needs. Whether you're a content creator or simply a YouTube enthusiast, our platform is the perfect tool for monitoring the popularity and growth of your favorite videos.
So, if you're looking for a reliable source to track live view counts on YouTube, look no further than SocialCounts.org. Trust us to keep you in the know with real-time data analysis and comparison features.