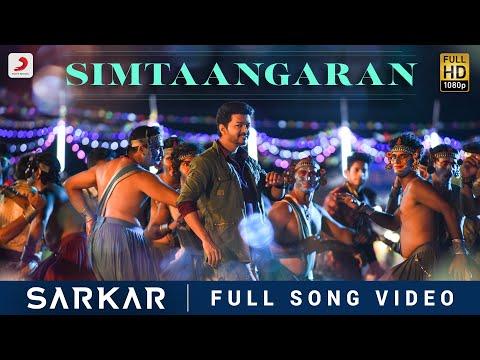 Sarkar - Simtaangaran Video | Thalapathy Vijay | A .R. Rahman | A.R Murugadoss
72559911
Sarkar - Simtaangaran Video | Thalapathy Vijay | A .R. Rahman | A.R Murugadoss youtube video stats
Date
Views
Likes
Dislikes

Mar 20, 2023

Mon

72559911

+ 5.05K

525818

+ 48

N/A

Mar 19, 2023

Sun

72554854

+ 5.93K

525770

+ 50

N/A

Mar 18, 2023

Sat

72548919

+ 5.38K

525720

+ 59

N/A

Mar 17, 2023

Fri

72543536

+ 5.55K

525661

+ 52

N/A

Mar 16, 2023

Thu

72537978

+ 5.28K

525609

+ 44

N/A

Mar 15, 2023

Wed

72532697

+ 6.02K

525565

+ 52

N/A

Mar 14, 2023

Tue

72526677

+ 5.43K

525513

+ 63

N/A

Mar 13, 2023

Mon

72521241

+ 5.29K

525450

+ 17

N/A

Mar 12, 2023

Sun

72515945

+ 6.76K

525433

+ 65

N/A

Mar 11, 2023

Sat

72509184

+ 5.80K

525368

+ 40

N/A

Mar 10, 2023

Fri

72503375

+ 5.32K

525328

+ 44

N/A

Mar 9, 2023

Thu

72498049

+ 5.31K

525284

+ 43

N/A

Mar 8, 2023

Wed

72492731

+ 5.33K

525241

+ 47

N/A

Mar 7, 2023

Tue

72487399

+ 5.12K

525194

+ 44

N/A

Mar 6, 2023

Mon

72482272

+ 5.32K

525150

+ 35

N/A

Mar 5, 2023

Sun

72476951

+ 6.88K

525115

+ 53

N/A

Mar 4, 2023

Sat

72470066

+ 5.83K

525062

+ 46

N/A

Mar 3, 2023

Fri

72464236

+ 5.17K

525016

+ 42

N/A

Mar 2, 2023

Thu

72459064

+ 5.05K

524974

+ 51

N/A

Mar 1, 2023

Wed

72454008

+ 4.91K

524923

+ 36

N/A

Feb 28, 2023

Tue

72449098

+ 5.56K

524887

+ 43

N/A

Feb 27, 2023

Mon

72443537

+ 5.35K

524844

+ 52

N/A

Feb 26, 2023

Sun

72438180

+ 6.30K

524792

+ 54

N/A

Feb 25, 2023

Sat

72431877

+ 6.21K

524738

+ 61

N/A

Feb 24, 2023

Fri

72425658

+ 6.07K

524677

+ 46

N/A

Feb 23, 2023

Thu

72419586

+ 6.17K

524631

+ 63

N/A

Feb 22, 2023

Wed

72413416

+ 5.84K

524568

+ 41

N/A

Feb 21, 2023

Tue

72407567

+ 5.86K

524527

+ 53

N/A

Feb 20, 2023

Mon

72401706

+ 5.67K

524474

+ 47

N/A

Feb 19, 2023

Sun

72396028

---

524427

---

---
Embed
To embed this live counts widget on your own webpage? Simply copy and paste following code to your page and enjoy it wherever you want!
Customize Embed
About Sarkar - Simtaangaran Video | Thalapathy Vijay | A .R. Rahman | A.R Murugadoss

The #Sarkar has arrived with #Simtaangaran , all set to leave you stunned! The first- single from the magnum-opus directed by A.R.Murugadoss starring #Thalapathy Vijay is the sublime- folk number that would get your feet-tapping! With A.R.Rahman's trademark uniqueness and Vivek's novel Chennai Tamil slang, this one produced by Sun Pictures is sure to get you singing 'World-u mothamum arla vudanum pisthe!'. Watch the official Tamil video here! Song name - Simtaangaran Music - A R Rahman Singers - Bamba Bakya , Vipin Aneja , Aparna Narayanan Lyrics - Vivek Producer - Sun TV Network LTD Starring - Vijay, Keerthy Suresh, Varalaxmi Sarathkumar, Yogi Babu Director- A.R Murugadoss Musicians Indian Rhythm - T Raja , Kumar, Vedha, Lakshmi narayanan, Raju Flute - Kamalakar Guitars - Keba Shenai - Balesh Strings - Sunshine Orchestra Conducted by V J Srinivas Murthy Additional Programming - T R Krishna Chetan , Santhosh Dhayanidhi Sound engineers Panchathan Record Inn, Chennai - Suresh Permal, Karthik Sekaran, T R Krishna Chetan, Santhosh Dhayanidhi, Kumaran Sivamani AM Studios, Chennai - Sivakumar S, Pradeep Menon, Kannan Ganpat, Krishnan Subramanium, Manoj raman Mixed by - P A Deepak Mastered by - Suresh Permal MFiT - S Sivakumar Musicians Co ordinators- Noell James, Vijai iyer, T M Faizudin, Abdul Haiyum Musicians Fixer - Samydurai R Music Label - Sony Music Entertainment India Pvt. Ltd. © 2018 Sony Music Entertainment India Pvt. Ltd. Subscribe: YouTube: https://www.youtube.com/channel/UCn4rEMqKtwBQ6-oEwbd4PcA VEVO: https://www.youtube.com/user/SonyMusicSouthVEVO Like us: Facebook: https://www.facebook.com/SonyMusicSouth Follow us: Twitter: https://twitter.com/SonyMusicSouth G+: https://plus.google.com/+SonyMusicIndia
About YouTube Live Subscriber Count

Looking to track YouTube video live view counts in real-time? SocialCounts.org is the perfect destination for all your video tracking needs! Our platform utilizes YouTube's original API and advanced technology to provide nearly accurate estimations of live view counts for any YouTube video.
But that's not all! We also offer a unique comparison feature where you can compare the live view counts of any video with any channel, video, or profile. This makes it easy to compare and analyze the performance of different YouTube videos and channels.
At SocialCounts.org, we're committed to providing you with accurate and up-to-date data analysis for all your video tracking needs. Whether you're a content creator or simply a YouTube enthusiast, our platform is the perfect tool for monitoring the popularity and growth of your favorite videos.
So, if you're looking for a reliable source to track live view counts on YouTube, look no further than SocialCounts.org. Trust us to keep you in the know with real-time data analysis and comparison features.