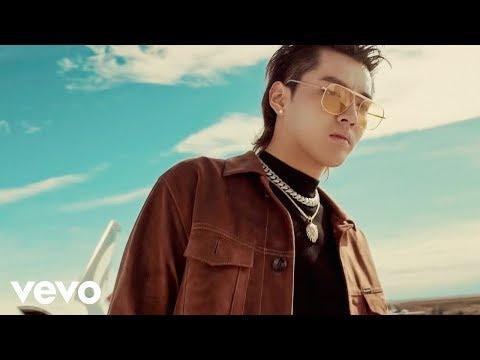 Kris Wu - November Rain
27507675
Kris Wu - November Rain youtube video stats
Date
Views
Likes
Dislikes

Mar 25, 2023

Sat

27507675

+ 997

357439

+ 5

N/A

Mar 24, 2023

Fri

27506678

+ 1.09K

357434

+ 1

N/A

Mar 23, 2023

Thu

27505581

+ 1.03K

357433

+ 8

N/A

Mar 22, 2023

Wed

27504542

+ 1.03K

357425

+ 12

N/A

Mar 21, 2023

Tue

27503512

+ 1.05K

357413

0

N/A

Mar 20, 2023

Mon

27502462

+ 1.02K

357413

+ 4

N/A

Mar 19, 2023

Sun

27501434

+ 1.02K

357409

+ 3

N/A

Mar 18, 2023

Sat

27500405

+ 1.10K

357406

+ 5

N/A

Mar 17, 2023

Fri

27499298

+ 1.08K

357401

+ 10

N/A

Mar 16, 2023

Thu

27498216

+ 1.09K

357391

+ 12

N/A

Mar 15, 2023

Wed

27497117

+ 1.13K

357379

+ 5

N/A

Mar 14, 2023

Tue

27495979

+ 1.00K

357374

+ 6

N/A

Mar 13, 2023

Mon

27494971

+ 1.00K

357368

+ 5

N/A

Mar 12, 2023

Sun

27493969

+ 1.10K

357363

+ 3

N/A

Mar 11, 2023

Sat

27492866

+ 1.07K

357360

+ 9

N/A

Mar 10, 2023

Fri

27491787

+ 1.13K

357351

+ 9

N/A

Mar 9, 2023

Thu

27490655

+ 1.20K

357342

+ 9

N/A

Mar 8, 2023

Wed

27489451

+ 1.06K

357333

+ 14

N/A

Mar 7, 2023

Tue

27488387

+ 1.13K

357319

+ 9

N/A

Mar 6, 2023

Mon

27487255

+ 1.06K

357310

+ 8

N/A

Mar 5, 2023

Sun

27486188

+ 1.13K

357302

+ 8

N/A

Mar 4, 2023

Sat

27485052

+ 1.12K

357294

+ 11

N/A

Mar 3, 2023

Fri

27483929

+ 1.22K

357283

+ 7

N/A

Mar 2, 2023

Thu

27482704

+ 1.14K

357276

+ 5

N/A

Mar 1, 2023

Wed

27481560

+ 1.14K

357271

+ 4

N/A

Feb 28, 2023

Tue

27480418

+ 1.15K

357267

+ 10

N/A

Feb 27, 2023

Mon

27479265

+ 1.18K

357257

+ 3

N/A

Feb 26, 2023

Sun

27478085

+ 1.29K

357254

+ 4

N/A

Feb 25, 2023

Sat

27476792

+ 1.15K

357250

+ 8

N/A

Feb 24, 2023

Fri

27475641

---

357242

---

---
Embed
To embed this live counts widget on your own webpage? Simply copy and paste following code to your page and enjoy it wherever you want!
Customize Embed
About Kris Wu - November Rain

"Antares" out now: http://smarturl.it/AntaresKW Follow Kris Wu: https://www.instagram.com/kriswu https://www.facebook.com/kriswugalaxy https://twitter.com/kriswu For updates: http://www.kriswuofficial.com #KrisWu #NovemberRain Music video by Kris Wu performing November Rain. © 2018 Ace Unit Culture Media, under exclusive license to Interscope Records/Universal Music China/Go East Music Entertainment Consulting (Beijing)Ltd. http://vevo.ly/3dbLAZ
About YouTube Live Subscriber Count

Looking to track YouTube video live view counts in real-time? SocialCounts.org is the perfect destination for all your video tracking needs! Our platform utilizes YouTube's original API and advanced technology to provide nearly accurate estimations of live view counts for any YouTube video.
But that's not all! We also offer a unique comparison feature where you can compare the live view counts of any video with any channel, video, or profile. This makes it easy to compare and analyze the performance of different YouTube videos and channels.
At SocialCounts.org, we're committed to providing you with accurate and up-to-date data analysis for all your video tracking needs. Whether you're a content creator or simply a YouTube enthusiast, our platform is the perfect tool for monitoring the popularity and growth of your favorite videos.
So, if you're looking for a reliable source to track live view counts on YouTube, look no further than SocialCounts.org. Trust us to keep you in the know with real-time data analysis and comparison features.