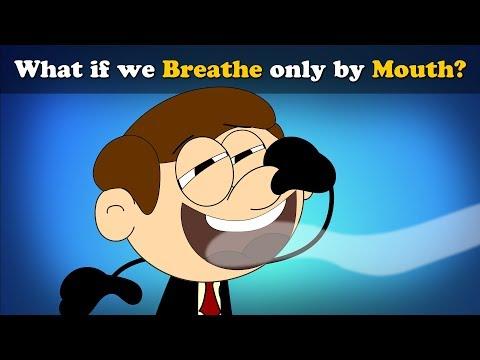 What if we Breathe only by Mouth? + more videos | #aumsum #kids #science #education #children
355291
What if we Breathe only by Mouth? + more videos | #aumsum #kids #science #education #children youtube video stats
Date
Views
Likes
Dislikes

Mar 31, 2023

Fri

355291

+ 52

4057

0

N/A

Mar 30, 2023

Thu

355239

+ 60

4057

0

N/A

Mar 29, 2023

Wed

355179

+ 84

4057

+ 1

N/A

Mar 28, 2023

Tue

355095

+ 118

4056

0

N/A

Mar 27, 2023

Mon

354977

+ 125

4056

+ 2

N/A

Mar 26, 2023

Sun

354852

+ 113

4054

0

N/A

Mar 25, 2023

Sat

354739

+ 128

4054

+ 1

N/A

Mar 24, 2023

Fri

354611

+ 109

4053

+ 1

N/A

Mar 23, 2023

Thu

354502

+ 106

4052

+ 3

N/A

Mar 22, 2023

Wed

354396

+ 84

4049

0

N/A

Mar 21, 2023

Tue

354312

+ 127

4049

+ 1

N/A

Mar 20, 2023

Mon

354185

+ 251

4048

+ 3

N/A

Mar 19, 2023

Sun

353934

+ 718

4045

+ 2

N/A

Mar 18, 2023

Sat

353216

+ 782

4043

+ 2

N/A

Mar 17, 2023

Fri

352434

+ 452

4041

+ 1

N/A

Mar 16, 2023

Thu

351982

+ 353

4040

+ 1

N/A

Mar 15, 2023

Wed

351629

+ 321

4039

+ 1

N/A

Mar 14, 2023

Tue

351308

+ 215

4038

+ 1

N/A

Mar 13, 2023

Mon

351093

+ 189

4037

+ 2

N/A

Mar 12, 2023

Sun

350904

+ 186

4035

0

N/A

Mar 11, 2023

Sat

350718

+ 168

4035

+ 1

N/A

Mar 10, 2023

Fri

350550

+ 329

4034

+ 1

N/A

Mar 9, 2023

Thu

350221

+ 300

4033

0

N/A

Mar 8, 2023

Wed

349921

+ 179

4033

+ 1

N/A

Mar 7, 2023

Tue

349742

+ 91

4032

+ 1

N/A

Mar 6, 2023

Mon

349651

+ 139

4031

+ 1

N/A

Mar 5, 2023

Sun

349512

+ 229

4030

+ 2

N/A

Mar 4, 2023

Sat

349283

+ 250

4028

- 1

N/A

Mar 3, 2023

Fri

349033

+ 186

4029

+ 1

N/A

Mar 2, 2023

Thu

348847

---

4028

---

---
Embed
To embed this live counts widget on your own webpage? Simply copy and paste following code to your page and enjoy it wherever you want!
Customize Embed
About What if we Breathe only by Mouth? + more videos | #aumsum #kids #science #education #children

Buy AumSum Merchandise: http://bit.ly/3srNDiG Website: https://www.aumsum.com Breathing by nose has a number of advantages. Firstly, hair and mucus in our nose help in filtering out foreign materials, dust, allergens, etc. Secondly, nose breathing releases more nitric oxide, which is ultimately responsible for more release of oxygen. Lastly, nose adds warmth and moisture to inhaled air. This makes it more suitable for our respiratory tract. Breathing by mouth has the following disadvantages. Firstly, breathing by mouth dries up our saliva. As there is very less saliva, it is unable to protect us against harmful pathogens. Secondly, in children, continuous mouth breathing may lead to crooked teeth or minor jaw deformities. Thirdly, experts believe that mouth breathing can lead to lack of oxygen in our body. Lastly, mouth breathing also leads to sleep apnea. Sleep apnea results in sleep deprivation which causes fatigue and exhaustion.
About YouTube Live Subscriber Count

Looking to track YouTube video live view counts in real-time? SocialCounts.org is the perfect destination for all your video tracking needs! Our platform utilizes YouTube's original API and advanced technology to provide nearly accurate estimations of live view counts for any YouTube video.
But that's not all! We also offer a unique comparison feature where you can compare the live view counts of any video with any channel, video, or profile. This makes it easy to compare and analyze the performance of different YouTube videos and channels.
At SocialCounts.org, we're committed to providing you with accurate and up-to-date data analysis for all your video tracking needs. Whether you're a content creator or simply a YouTube enthusiast, our platform is the perfect tool for monitoring the popularity and growth of your favorite videos.
So, if you're looking for a reliable source to track live view counts on YouTube, look no further than SocialCounts.org. Trust us to keep you in the know with real-time data analysis and comparison features.