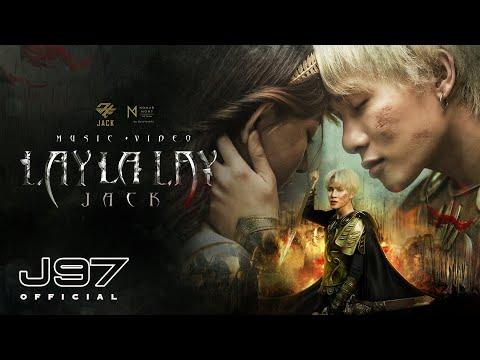 Jack | LAYLALAY | Official Music Video
53403449
Jack | LAYLALAY | Official Music Video youtube video stats
Date
Views
Likes
Dislikes

Mar 29, 2023

Wed

53403449

+ 4.60K

1276628

+ 18

N/A

Mar 28, 2023

Tue

53398843

+ 4.64K

1276610

+ 10

N/A

Mar 27, 2023

Mon

53394200

+ 4.69K

1276600

+ 3

N/A

Mar 26, 2023

Sun

53389505

+ 6.51K

1276597

+ 2

N/A

Mar 25, 2023

Sat

53382987

+ 5.24K

1276595

+ 1

N/A

Mar 24, 2023

Fri

53377739

+ 3.98K

1276594

- 1

N/A

Mar 23, 2023

Thu

53373759

+ 4.06K

1276595

+ 12

N/A

Mar 22, 2023

Wed

53369690

+ 3.97K

1276583

+ 4

N/A

Mar 21, 2023

Tue

53365719

+ 3.93K

1276579

0

N/A

Mar 20, 2023

Mon

53361788

+ 3.65K

1276579

+ 8

N/A

Mar 19, 2023

Sun

53358131

+ 5.16K

1276571

+ 5

N/A

Mar 18, 2023

Sat

53352967

+ 5.35K

1276566

- 1

N/A

Mar 17, 2023

Fri

53347612

+ 4.26K

1276567

+ 2

N/A

Mar 16, 2023

Thu

53343351

+ 3.58K

1276565

+ 6

N/A

Mar 15, 2023

Wed

53339767

+ 3.98K

1276559

+ 13

N/A

Mar 14, 2023

Tue

53335786

+ 3.39K

1276546

+ 3

N/A

Mar 13, 2023

Mon

53332391

+ 3.79K

1276543

+ 7

N/A

Mar 12, 2023

Sun

53328598

+ 5.26K

1276536

+ 20

N/A

Mar 11, 2023

Sat

53323338

+ 4.81K

1276516

+ 8

N/A

Mar 10, 2023

Fri

53318523

+ 3.83K

1276508

+ 13

N/A

Mar 9, 2023

Thu

53314686

+ 3.46K

1276495

- 11

N/A

Mar 8, 2023

Wed

53311221

+ 3.48K

1276506

+ 10

N/A

Mar 7, 2023

Tue

53307735

+ 3.51K

1276496

- 9

N/A

Mar 6, 2023

Mon

53304222

+ 3.98K

1276505

- 12

N/A

Mar 5, 2023

Sun

53300239

+ 5.26K

1276517

+ 1

N/A

Mar 4, 2023

Sat

53294976

+ 5.20K

1276516

+ 10

N/A

Mar 3, 2023

Fri

53289767

+ 4.21K

1276506

+ 3

N/A

Mar 2, 2023

Thu

53285556

+ 3.65K

1276503

- 3

N/A

Mar 1, 2023

Wed

53281901

+ 3.87K

1276506

- 4

N/A

Feb 28, 2023

Tue

53278029

---

1276510

---

---
Embed
To embed this live counts widget on your own webpage? Simply copy and paste following code to your page and enjoy it wherever you want!
Customize Embed
About Jack | LAYLALAY | Official Music Video

#JackJ97 #LAYLALAY #J97 #Jack #PhuongTuan #bhmedia #YingYangMedia Jack | LAYLALAY | Official Music Video Đồng hành cùng nhãn hàng bia LARUE --- COMPOSER: JACK (J97) SINGER: JACK (J97) MUSIC PRODUCER: DTAP ARRANGER: TÙNG CEDRUS - W/n MIX AND MASTER: MINH MAXIMUM RECORD: KHẢI ĐĂNG - TÙNG CEDRUS - HƯNG THỊNH GUITARIST: NGUYỄN DUY ANH --- Audio: https://yym.lnk.to/LayLaLay --- NOMAD MANAGEMENT VIETNAM EXECUTIVE DIRECTOR: NGUYỄN DANH QUÝ BUSINESS DEVELOPMENT DIRECTOR: LÊ THỊ THANH QUÝ ARTIST MANAGER: PHÁT LÊ VIE NETWORK: ĐỖ VẠN NHỰT - NGUYỄN TRUNG TÍN PR MANAGEMENT: CHU NGUYỄN - HẠNH MOON SOCIAL MEDIA: HOÀNG TUẤN - HUỲNH TRẦN PROJECT MANAGEMENT EXECUTIVE: HUỲNH NHƯ Ý ASSISTANT TALENT: TIÊN LÊ MAKEUP ARTIST JACK: KHAI LÊ HAIR STYLIST JACK: THƯỢNG GIA KỲ GRAPHIC DESIGNER: ĐINH THIÊN PHÚ KV PHOTOGRAPHER : MIN NGUYỄN - MINH ĐỨC MINDUKE – VIỆT NGUYỄN BEHIND THE SCENES PHOTOGRAPHER: MIN NGUYỄN - AI NGUYỄN - VIỆT ANH BEHIND THE SCENES: DƯƠNG DƯƠNG - NGUYỄN DƯƠNG TRUNG - HOÀNG ĐỨC TUỆ - ĐỖ TRUNG HAPPY HOURS TEAM PRODUCTION HOUSE: HAPPY HOUR STUDIO DIRECTOR: ĐINH HÀ UYÊN THƯ EXECUTIVE PRODUCER: XUÂN THỊ, ANGEL UYÊN NGUYỄN PRODUCER: NGÂN NGUYỄN PRODUCTION MANAGER: DƯƠNG TRẦN PRODUCTION ASSISTANTS: LÊ THIỆN, MINH ANH, MY PHẠM, KIM NGÂN ACCOUNTANT: BẢO KHUYÊN STARRING: PHƯƠNG VY - MẠNH KIÊN - MINH THÔNG 1ST ASSISTANT DIRECTOR: LÊ HOÀNG PHƯƠNG 2ND ASSISTANT DIRECTOR: BOBBY HONG DIRECTOR OF PHOTOGRAPHY: TÙNG BÙI ART DIRECTOR: KIM TRẦN ART ASSISTANT: NGUYỄN TRÂN PROPS MASTER: TONY TOÀN ART TEAM: TONY TOÀN TEAM STYLIST: THI THI STYLIST ASSISTANT: ĐỖ NHẬT ÁNH, SID CHUNG FASHION DESIGNER: BÀNH NHẬT DI, HÀ NHẬT TIẾN, HIỆP HENRY COSTUME SPECIALIST: HÀN PHI TUYẾT MAKEUP ARTIST: LÊ TRIỂN LƯƠNG TEAM CAMERA OPERATOR: DUY VK FOCUS: GẮNG NGUYỄN GAFFER: ANH HUY CAMERA & LENSE: THÔNG KIỀU ARROW FLYCAM LIGHTING & GRIP: ADN CASTING: AMAZING CAST, MY PHẠM LOCATION MANAGER: OSAMA HOÀNG, CHÚ LÂM CASCADEUR: TEAM X VISUALIZER: DIỆN QUÁCH CATERING: THUỲ NGUYỄN TEAM BTS: STEVE ĐẶNG, QUANG VŨ TRANSPORTATION: TRUNG OANH TEAM POST PRODUCTION OFFLINE EDITOR & ONLINE: MINH NHỰT PIXEL GARDEN POST PRODUCER: TỐ CHÂU COLORIST: DENNIS VO TECHNICAL SUPPORT: NGUYỄN VŨ LỘC, HOÀNG VIỆT SPICEFX VFX SUPERVISOR: NGÔ QUỐC DUY VFX PRODUCER: NHUNNIE TRẦN VFX ARTIST: VIẾT HOÀNG, LUÂN TRẦN --- Chào mừng bạn đến với Youtube chính thức của Jack. Các bạn nhớ Subscribe, Like và Share để ủng hộ tinh thần cho Jack và nhận được những thông tin, video mới nhất về các hoạt động nghệ thuật của Jack nhé. --- Chính sách reaction, cover, parody: https://vienetwork.vn/jack-j97-laylalay/ --- Fanpage chính thức: https://www.facebook.com/jack.phuongtuan1204/ Facebook cá nhân: https://www.facebook.com/PhuongTuan1997 Instagram: https://www.instagram.com/iamjack1997/ Twitter: https://twitter.com/phuongtuan_j97 Kênh youtube: http://bit.ly/YoutubeJ97 Trang tin tức Jack: https://vienetwork.vn/jack-j97/ Rất cảm ơn cả nhà đã ủng hộ Jack trong suốt thời gian qua! © Bản quyền thuộc về JACK - J97 © Copyright by JACK - J97 ☞ Do not Reup
About YouTube Live Subscriber Count

Looking to track YouTube video live view counts in real-time? SocialCounts.org is the perfect destination for all your video tracking needs! Our platform utilizes YouTube's original API and advanced technology to provide nearly accurate estimations of live view counts for any YouTube video.
But that's not all! We also offer a unique comparison feature where you can compare the live view counts of any video with any channel, video, or profile. This makes it easy to compare and analyze the performance of different YouTube videos and channels.
At SocialCounts.org, we're committed to providing you with accurate and up-to-date data analysis for all your video tracking needs. Whether you're a content creator or simply a YouTube enthusiast, our platform is the perfect tool for monitoring the popularity and growth of your favorite videos.
So, if you're looking for a reliable source to track live view counts on YouTube, look no further than SocialCounts.org. Trust us to keep you in the know with real-time data analysis and comparison features.