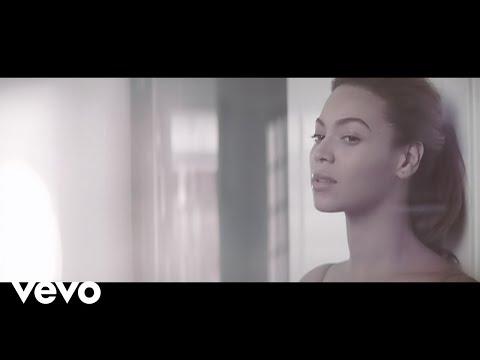 Beyoncé - Halo
1380298019
Beyoncé - Halo youtube video stats
Date
Views
Likes
Dislikes

Apr 1, 2023

Sat

1380298019

+ 217K

7023327

+ 733

N/A

Mar 31, 2023

Fri

1380080797

+ 410K

7022594

+ 1.44K

N/A

Mar 30, 2023

Thu

1379670396

+ 384K

7021151

+ 1.49K

N/A

Mar 29, 2023

Wed

1379286375

+ 382K

7019660

+ 1.43K

N/A

Mar 28, 2023

Tue

1378904313

+ 382K

7018230

+ 1.51K

N/A

Mar 27, 2023

Mon

1378521729

+ 359K

7016718

+ 1.50K

N/A

Mar 26, 2023

Sun

1378161764

+ 408K

7015214

+ 1.67K

N/A

Mar 25, 2023

Sat

1377752819

+ 431K

7013542

+ 1.71K

N/A

Mar 24, 2023

Fri

1377321806

+ 455K

7011828

+ 1.57K

N/A

Mar 23, 2023

Thu

1376865940

+ 429K

7010250

+ 1.67K

N/A

Mar 22, 2023

Wed

1376436050

+ 419K

7008577

+ 1.52K

N/A

Mar 21, 2023

Tue

1376017018

+ 400K

7007050

+ 1.46K

N/A

Mar 20, 2023

Mon

1375616764

+ 372K

7005590

+ 1.46K

N/A

Mar 19, 2023

Sun

1375244017

+ 417K

7004128

+ 1.70K

N/A

Mar 18, 2023

Sat

1374826329

+ 435K

7002421

+ 1.74K

N/A

Mar 17, 2023

Fri

1374390659

+ 382K

7000674

+ 1.49K

N/A

Mar 16, 2023

Thu

1374007687

+ 390K

6999177

+ 1.43K

N/A

Mar 15, 2023

Wed

1373616852

+ 380K

6997745

+ 1.35K

N/A

Mar 14, 2023

Tue

1373236116

+ 324K

6996394

+ 1.32K

N/A

Mar 13, 2023

Mon

1372911870

+ 341K

6995070

+ 1.40K

N/A

Mar 12, 2023

Sun

1372570850

+ 419K

6993667

+ 1.58K

N/A

Mar 11, 2023

Sat

1372151056

+ 402K

6992085

+ 1.66K

N/A

Mar 10, 2023

Fri

1371748685

+ 375K

6990425

+ 1.39K

N/A

Mar 9, 2023

Thu

1371373443

+ 383K

6989028

+ 1.37K

N/A

Mar 8, 2023

Wed

1370989526

+ 451K

6987651

+ 1.61K

N/A

Mar 7, 2023

Tue

1370537844

+ 365K

6986040

+ 1.38K

N/A

Mar 6, 2023

Mon

1370172335

+ 344K

6984655

+ 1.37K

N/A

Mar 5, 2023

Sun

1369827697

+ 381K

6983284

+ 1.52K

N/A

Mar 4, 2023

Sat

1369445915

+ 424K

6981761

+ 1.66K

N/A

Mar 3, 2023

Fri

1369021141

---

6980101

---

---
Embed
To embed this live counts widget on your own webpage? Simply copy and paste following code to your page and enjoy it wherever you want!
Customize Embed
About Beyoncé - Halo

Beyoncé's official music video for "Halo" Listen to Beyoncé: https://Beyonce.lnk.to/listenYD Subscribe to the official Beyoncé YouTube channel: https://Beyonce.lnk.to/subscribeYD Follow Beyoncé: Facebook: https://Beyonce.lnk.to/followFI Twitter: https://Beyonce.lnk.to/followTI Instagram: https://Beyonce.lnk.to/followII Website: https://Beyonce.lnk.to/followWI Spotify: https://Beyonce.lnk.to/followSI --------- Lyrics: Remember those walls I built? Well, baby they're tumbling down And they didn't even put up a fight They didn't even make a sound I found a way to let you in But, I never really had a doubt Standing in the light of your halo I got my angel now It's like I've been awakened Every rule I had you breakin' It's the risk that I'm taking I ain't never gonna shut you out! Everywhere I'm looking now I'm surrounded by your embrace Baby, I can see your halo You know you're my saving grace You're everything I need and more It's written all over your face Baby, I can feel your halo Pray it won't fade away #Beyoncé #Halo #Pop
About YouTube Live Subscriber Count

Looking to track YouTube video live view counts in real-time? SocialCounts.org is the perfect destination for all your video tracking needs! Our platform utilizes YouTube's original API and advanced technology to provide nearly accurate estimations of live view counts for any YouTube video.
But that's not all! We also offer a unique comparison feature where you can compare the live view counts of any video with any channel, video, or profile. This makes it easy to compare and analyze the performance of different YouTube videos and channels.
At SocialCounts.org, we're committed to providing you with accurate and up-to-date data analysis for all your video tracking needs. Whether you're a content creator or simply a YouTube enthusiast, our platform is the perfect tool for monitoring the popularity and growth of your favorite videos.
So, if you're looking for a reliable source to track live view counts on YouTube, look no further than SocialCounts.org. Trust us to keep you in the know with real-time data analysis and comparison features.