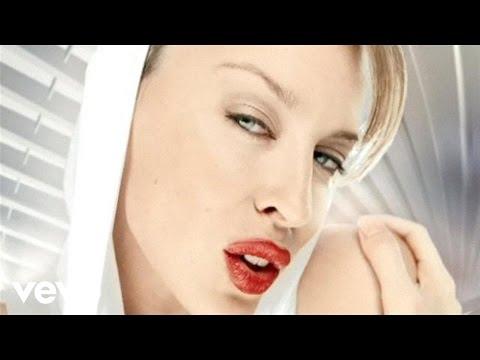 Kylie Minogue - Can't Get You Out Of My Head (Official Video)
339567820
Kylie Minogue - Can't Get You Out Of My Head (Official Video) youtube video stats
Date
Views
Likes
Dislikes

Mar 29, 2023

Wed

339567820

+ 264K

2344412

+ 1.39K

N/A

Mar 28, 2023

Tue

339303332

+ 270K

2343017

+ 1.36K

N/A

Mar 27, 2023

Mon

339032954

+ 253K

2341657

+ 1.40K

N/A

Mar 26, 2023

Sun

338779781

+ 294K

2340252

+ 1.49K

N/A

Mar 25, 2023

Sat

338485043

+ 288K

2338753

+ 1.61K

N/A

Mar 24, 2023

Fri

338196749

+ 288K

2337134

+ 1.58K

N/A

Mar 23, 2023

Thu

337908432

+ 255K

2335552

+ 1.37K

N/A

Mar 22, 2023

Wed

337653211

+ 254K

2334180

+ 1.28K

N/A

Mar 21, 2023

Tue

337398734

+ 262K

2332900

+ 1.34K

N/A

Mar 20, 2023

Mon

337136704

+ 257K

2331554

+ 1.51K

N/A

Mar 19, 2023

Sun

336878921

+ 309K

2330036

+ 1.66K

N/A

Mar 18, 2023

Sat

336569894

+ 320K

2328371

+ 1.77K

N/A

Mar 17, 2023

Fri

336249740

+ 290K

2326592

+ 1.81K

N/A

Mar 16, 2023

Thu

335959526

+ 287K

2324774

+ 1.76K

N/A

Mar 15, 2023

Wed

335672246

+ 269K

2323012

+ 1.49K

N/A

Mar 14, 2023

Tue

335403239

+ 220K

2321516

+ 1.34K

N/A

Mar 13, 2023

Mon

335182854

+ 245K

2320173

+ 1.44K

N/A

Mar 12, 2023

Sun

334937771

+ 315K

2318726

+ 1.90K

N/A

Mar 11, 2023

Sat

334622413

+ 300K

2316818

+ 1.97K

N/A

Mar 10, 2023

Fri

334321678

+ 262K

2314846

+ 1.61K

N/A

Mar 9, 2023

Thu

334059633

+ 262K

2313234

+ 1.54K

N/A

Mar 8, 2023

Wed

333797524

+ 295K

2311687

+ 1.71K

N/A

Mar 7, 2023

Tue

333502056

+ 269K

2309969

+ 1.50K

N/A

Mar 6, 2023

Mon

333232421

+ 254K

2308460

+ 1.57K

N/A

Mar 5, 2023

Sun

332977934

+ 285K

2306889

+ 1.62K

N/A

Mar 4, 2023

Sat

332692378

+ 332K

2305260

+ 1.73K

N/A

Mar 3, 2023

Fri

332360155

+ 273K

2303529

+ 1.56K

N/A

Mar 2, 2023

Thu

332086302

+ 302K

2301965

+ 1.67K

N/A

Mar 1, 2023

Wed

331783424

+ 294K

2300292

+ 1.71K

N/A

Feb 28, 2023

Tue

331489072

---

2298578

---

---
Embed
To embed this live counts widget on your own webpage? Simply copy and paste following code to your page and enjoy it wherever you want!
Customize Embed
About Kylie Minogue - Can't Get You Out Of My Head (Official Video)

Music video by Kylie Minogue performing Can't Get You Out Of My Head. Taken from the album 'Fever' Buy Kylie's greatest hits on iTunes here: http://smarturl.it/kyliemusicitunes Listen to this track on Spotify: http://smarturl.it/tkvx48 Buy the album on Amazon: http://smarturl.it/8dpbta
About YouTube Live Subscriber Count

Looking to track YouTube video live view counts in real-time? SocialCounts.org is the perfect destination for all your video tracking needs! Our platform utilizes YouTube's original API and advanced technology to provide nearly accurate estimations of live view counts for any YouTube video.
But that's not all! We also offer a unique comparison feature where you can compare the live view counts of any video with any channel, video, or profile. This makes it easy to compare and analyze the performance of different YouTube videos and channels.
At SocialCounts.org, we're committed to providing you with accurate and up-to-date data analysis for all your video tracking needs. Whether you're a content creator or simply a YouTube enthusiast, our platform is the perfect tool for monitoring the popularity and growth of your favorite videos.
So, if you're looking for a reliable source to track live view counts on YouTube, look no further than SocialCounts.org. Trust us to keep you in the know with real-time data analysis and comparison features.