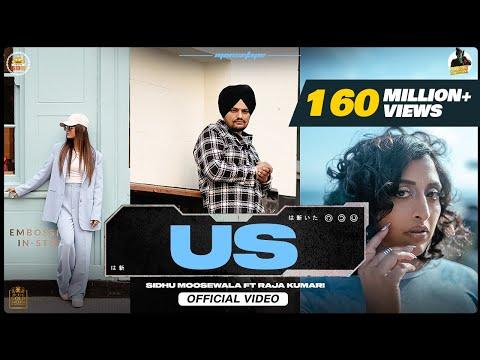 US (Official Video) Sidhu Moose Wala | Raja Kumari | The Kidd | Sukh Sanghera | Moosetape
101454519
US (Official Video) Sidhu Moose Wala | Raja Kumari | The Kidd | Sukh Sanghera | Moosetape youtube video stats
Date
Views
Likes
Dislikes

Mar 30, 2023

Thu

101454519

+ 73.3K

1958578

+ 761

N/A

Mar 29, 2023

Wed

101381181

+ 77.0K

1957817

+ 905

N/A

Mar 28, 2023

Tue

101304175

+ 79.1K

1956912

+ 896

N/A

Mar 27, 2023

Mon

101225012

+ 75.7K

1956016

+ 833

N/A

Mar 26, 2023

Sun

101149266

+ 84.8K

1955183

+ 999

N/A

Mar 25, 2023

Sat

101064426

+ 84.9K

1954184

+ 1.02K

N/A

Mar 24, 2023

Fri

100979469

+ 97.4K

1953159

+ 1.15K

N/A

Mar 23, 2023

Thu

100881973

+ 86.7K

1952000

+ 1.18K

N/A

Mar 22, 2023

Wed

100795256

+ 83.5K

1950817

+ 924

N/A

Mar 21, 2023

Tue

100711732

+ 73.1K

1949893

+ 781

N/A

Mar 20, 2023

Mon

100638560

+ 71.7K

1949112

+ 684

N/A

Mar 19, 2023

Sun

100566779

+ 80.2K

1948428

+ 775

N/A

Mar 18, 2023

Sat

100486493

+ 87.3K

1947653

+ 860

N/A

Mar 17, 2023

Fri

100399101

+ 82.3K

1946793

+ 884

N/A

Mar 16, 2023

Thu

100316753

+ 85.1K

1945909

+ 907

N/A

Mar 15, 2023

Wed

100231652

+ 86.4K

1945002

+ 933

N/A

Mar 14, 2023

Tue

100145180

+ 80.7K

1944069

+ 1.00K

N/A

Mar 13, 2023

Mon

100064382

+ 82.3K

1943066

+ 980

N/A

Mar 12, 2023

Sun

99982043

+ 83.0K

1942086

+ 853

N/A

Mar 11, 2023

Sat

99899002

+ 71.4K

1941233

+ 865

N/A

Mar 10, 2023

Fri

99827545

+ 67.0K

1940368

+ 772

N/A

Mar 9, 2023

Thu

99760462

+ 73.1K

1939596

+ 696

N/A

Mar 8, 2023

Wed

99687336

+ 74.3K

1938900

+ 853

N/A

Mar 7, 2023

Tue

99612942

+ 78.4K

1938047

+ 804

N/A

Mar 6, 2023

Mon

99534444

+ 80.4K

1937243

+ 823

N/A

Mar 5, 2023

Sun

99453995

+ 90.8K

1936420

+ 927

N/A

Mar 4, 2023

Sat

99363194

+ 88.5K

1935493

+ 935

N/A

Mar 3, 2023

Fri

99274691

+ 77.5K

1934558

+ 880

N/A

Mar 2, 2023

Thu

99197178

+ 78.9K

1933678

+ 870

N/A

Mar 1, 2023

Wed

99118243

---

1932808

---

---
Embed
To embed this live counts widget on your own webpage? Simply copy and paste following code to your page and enjoy it wherever you want!
Customize Embed
About US (Official Video) Sidhu Moose Wala | Raja Kumari | The Kidd | Sukh Sanghera | Moosetape

Sidhu Moose Wala Presents Official Music Video of "US" from Moosetape Album : Moosetape Song: Us Singer/Lyrics/Composer: Sidhu Moosewala ft. Raja Kumari Female Lead: Preet Aujla Music: The Kidd Mix Master - Dense Video - Sukh Sanghera Online Promotions - Gold Media Entertainment, One Digital Entertainment Label : Sidhu Moosewala DOP: Sam Malhi Production: 10+1 UK (Mandeep Hundal) Editor: GS Bhari Makeup/Hair: Elena Marcu 1st AC: Akash Masoun Gaffer: Gursimran Sidhu Director/Concept :Sukh Sanghera Enjoy And Stay Connected With Artist || SIDHU MOOSE WALA Click to Subscribe - https://bit.ly/SidhuMooseWalaSubscribe Twitter - https://www.twitter.com/iSidhuMooseWala Facebook - https://www.facebook.com/SidhuMooseWala Instagram - https://instagram.com/Sidhu_MooseWala SnapChat - https://www.snapchat.com/add/SidhuShubh
About YouTube Live Subscriber Count

Looking to track YouTube video live view counts in real-time? SocialCounts.org is the perfect destination for all your video tracking needs! Our platform utilizes YouTube's original API and advanced technology to provide nearly accurate estimations of live view counts for any YouTube video.
But that's not all! We also offer a unique comparison feature where you can compare the live view counts of any video with any channel, video, or profile. This makes it easy to compare and analyze the performance of different YouTube videos and channels.
At SocialCounts.org, we're committed to providing you with accurate and up-to-date data analysis for all your video tracking needs. Whether you're a content creator or simply a YouTube enthusiast, our platform is the perfect tool for monitoring the popularity and growth of your favorite videos.
So, if you're looking for a reliable source to track live view counts on YouTube, look no further than SocialCounts.org. Trust us to keep you in the know with real-time data analysis and comparison features.