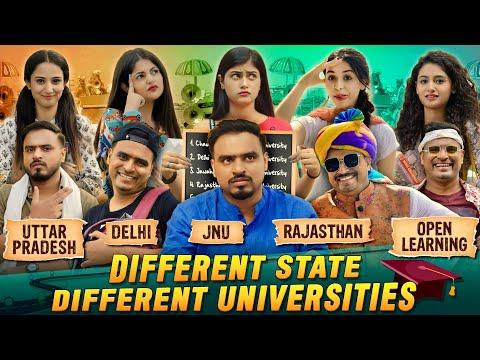 Different State Different Universities - Amit Bhadana ( Delhi ,UP, Rajasthan, JNU, Open Learning )
16663677
Different State Different Universities - Amit Bhadana ( Delhi ,UP, Rajasthan, JNU, Open Learning ) youtube video stats
Date
Views
Likes
Dislikes

Mar 20, 2023

Mon

16663677

+ 1.63K

1130317

+ 22

N/A

Mar 19, 2023

Sun

16662038

+ 1.61K

1130295

+ 31

N/A

Mar 18, 2023

Sat

16660428

+ 1.54K

1130264

+ 23

N/A

Mar 17, 2023

Fri

16658881

+ 1.55K

1130241

+ 38

N/A

Mar 16, 2023

Thu

16657325

+ 1.60K

1130203

+ 48

N/A

Mar 15, 2023

Wed

16655723

+ 1.58K

1130155

+ 25

N/A

Mar 14, 2023

Tue

16654140

+ 1.44K

1130130

+ 27

N/A

Mar 13, 2023

Mon

16652692

+ 1.52K

1130103

+ 32

N/A

Mar 12, 2023

Sun

16651172

+ 1.59K

1130071

+ 39

N/A

Mar 11, 2023

Sat

16649581

+ 1.45K

1130032

+ 23

N/A

Mar 10, 2023

Fri

16648126

+ 1.44K

1130009

+ 14

N/A

Mar 9, 2023

Thu

16646678

+ 1.51K

1129995

+ 18

N/A

Mar 8, 2023

Wed

16645160

+ 1.46K

1129977

+ 37

N/A

Mar 7, 2023

Tue

16643696

+ 1.88K

1129940

+ 40

N/A

Mar 6, 2023

Mon

16641816

+ 2.04K

1129900

+ 63

N/A

Mar 5, 2023

Sun

16639767

+ 1.96K

1129837

+ 47

N/A

Mar 4, 2023

Sat

16637803

+ 1.99K

1129790

+ 58

N/A

Mar 3, 2023

Fri

16635811

+ 1.84K

1129732

+ 43

N/A

Mar 2, 2023

Thu

16633970

+ 1.37K

1129689

+ 40

N/A

Mar 1, 2023

Wed

16632598

+ 1.04K

1129649

+ 15

N/A

Feb 28, 2023

Tue

16631557

+ 1.06K

1129634

+ 18

N/A

Feb 27, 2023

Mon

16630492

+ 1.09K

1129616

+ 21

N/A

Feb 26, 2023

Sun

16629397

+ 1.12K

1129595

+ 19

N/A

Feb 25, 2023

Sat

16628269

+ 1.23K

1129576

+ 29

N/A

Feb 24, 2023

Fri

16627030

+ 1.52K

1129547

+ 24

N/A

Feb 23, 2023

Thu

16625501

+ 1.24K

1129523

+ 35

N/A

Feb 22, 2023

Wed

16624261

+ 1.17K

1129488

+ 14

N/A

Feb 21, 2023

Tue

16623085

+ 1.15K

1129474

+ 27

N/A

Feb 20, 2023

Mon

16621932

+ 1.39K

1129447

+ 19

N/A

Feb 19, 2023

Sun

16620537

---

1129428

---

---
Embed
To embed this live counts widget on your own webpage? Simply copy and paste following code to your page and enjoy it wherever you want!
Customize Embed
About Different State Different Universities - Amit Bhadana ( Delhi ,UP, Rajasthan, JNU, Open Learning )

Ab India karega video-based shopping and bolega 2GUD! Abhi 2GUD app DOWNLOAD karo aur Giveaway Jeeto Aur Up To 100% Cashback* enjoy karo. Download the app Now - https://toogud.app.link/amit_influencer_campaign_exploreviewpstore2 Offer valid between 18-21st Oct 2020 *T&Cs Apply Shop my fave tees, denims, shoes, gadgets & more & follow my store : https://toogud.app.link/amit_influencer_campaign_productviewpstore2 Check out the products jo video me hain- https://toogud.app.link/amit_influencer_campaign_productprinted_teepstore2 https://toogud.app.link/amit_influencer_campaign_product_dagcros_teepstore2 https://toogud.app.link/amit_influencer_campaign_product_printed_tee_dagcrospstore2 Hamare Desh bharat ki baat hi alag hai. Har jagha ki apni boli, pehnava aur andaaz. Maine ek choti si koshish ki hai bharat ke States se rang bator kar ek rangoli tayaar karne ki. Mere fans kone kone mein pahile hai to unke liye hai ye special video unke Rang Dhang ko dikhate hue. Koi bhool chook hui ho to pehle se hi maafi par ye khas video banane ke peeche mera maqsad sirf aapka entertainment hi hai. Bahut mehnat lagi hai is video ko banane mein aur agar aapka dil jeet paya to saari mehnat vasool ho jayegi. Bas bas ek chota sa kaam kar dena- Video pasand aaye to apne gharwalon aur doston ko bhi dikhana. Dhnyawaad , Bahut saara Pyaar. Directed By - Amit Bhadana, Fanush Saini Concept Story & Written By - Amit Bhadana Edited By - Amit Bhadana Director Of Photography - Rahul Mehta Background Music - Lovepreet Singh Color Grading - Sarfaraz Zuber Thumbnail - Muzammil Hayaat Makeup & Hair Team Govind Shakhla Mac Pal Rohit Diwaker Kalakaar - Amit Bhadana As 11 Characters Chitranshi Dhyani (Rajasthani) Ummey Khansa (Uttar Pradesh) Juhi (SOL) Deepali Rathore (Delhi) Surbhi Rathore (JNU) Kuljeet Singh Sandhya Vikas Bainsla Avinash Jindhad Pankaj Kasana Brijesh Bhati Fanush Saini Pyaar Bhara Thanks Baja Bajane Waalo Ko Dhoop Mein Mere Saath Khade Rehne Ke Liye Aur Saare Dancer Ladke Jo Apne Saath Naache Aur Mere Dance Ko Jhela
About YouTube Live Subscriber Count

Looking to track YouTube video live view counts in real-time? SocialCounts.org is the perfect destination for all your video tracking needs! Our platform utilizes YouTube's original API and advanced technology to provide nearly accurate estimations of live view counts for any YouTube video.
But that's not all! We also offer a unique comparison feature where you can compare the live view counts of any video with any channel, video, or profile. This makes it easy to compare and analyze the performance of different YouTube videos and channels.
At SocialCounts.org, we're committed to providing you with accurate and up-to-date data analysis for all your video tracking needs. Whether you're a content creator or simply a YouTube enthusiast, our platform is the perfect tool for monitoring the popularity and growth of your favorite videos.
So, if you're looking for a reliable source to track live view counts on YouTube, look no further than SocialCounts.org. Trust us to keep you in the know with real-time data analysis and comparison features.