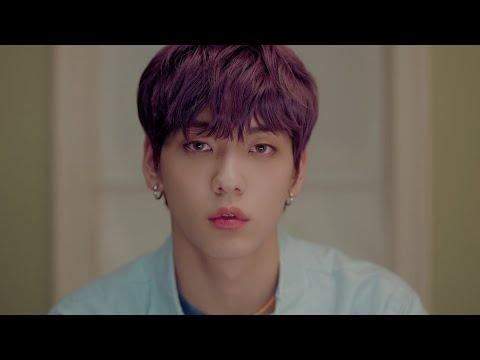 TXT (투모로우바이투게더) '세계가 불타버린 밤, 우린... (Can't You See Me?)' Official MV
71019229
TXT (투모로우바이투게더) '세계가 불타버린 밤, 우린... (Can't You See Me?)' Official MV youtube video stats
Date
Views
Likes
Dislikes

Mar 29, 2023

Wed

71019229

+ 17.5K

3567415

+ 259

N/A

Mar 28, 2023

Tue

71001680

+ 18.2K

3567156

+ 264

N/A

Mar 27, 2023

Mon

70983405

+ 19.3K

3566892

+ 315

N/A

Mar 26, 2023

Sun

70964076

+ 21.6K

3566577

+ 373

N/A

Mar 25, 2023

Sat

70942441

+ 18.6K

3566204

+ 324

N/A

Mar 24, 2023

Fri

70923803

+ 17.3K

3565880

+ 284

N/A

Mar 23, 2023

Thu

70906409

+ 16.6K

3565596

+ 272

N/A

Mar 22, 2023

Wed

70889756

+ 17.1K

3565324

+ 333

N/A

Mar 21, 2023

Tue

70872652

+ 17.0K

3564991

+ 273

N/A

Mar 20, 2023

Mon

70855601

+ 18.3K

3564718

+ 285

N/A

Mar 19, 2023

Sun

70837222

+ 20.8K

3564433

+ 327

N/A

Mar 18, 2023

Sat

70816369

+ 20.2K

3564106

+ 367

N/A

Mar 17, 2023

Fri

70796099

+ 18.2K

3563739

+ 293

N/A

Mar 16, 2023

Thu

70777824

+ 18.7K

3563446

+ 298

N/A

Mar 15, 2023

Wed

70759115

+ 19.9K

3563148

+ 281

N/A

Mar 14, 2023

Tue

70739118

+ 17.9K

3562867

+ 294

N/A

Mar 13, 2023

Mon

70721191

+ 19.8K

3562573

+ 336

N/A

Mar 12, 2023

Sun

70701351

+ 23.1K

3562237

+ 392

N/A

Mar 11, 2023

Sat

70678190

+ 20.6K

3561845

+ 341

N/A

Mar 10, 2023

Fri

70657539

+ 18.4K

3561504

+ 292

N/A

Mar 9, 2023

Thu

70639122

+ 19.1K

3561212

+ 328

N/A

Mar 8, 2023

Wed

70619932

+ 19.9K

3560884

+ 337

N/A

Mar 7, 2023

Tue

70600013

+ 19.7K

3560547

+ 300

N/A

Mar 6, 2023

Mon

70580266

+ 20.6K

3560247

+ 319

N/A

Mar 5, 2023

Sun

70559617

+ 23.2K

3559928

+ 364

N/A

Mar 4, 2023

Sat

70536408

+ 21.6K

3559564

+ 359

N/A

Mar 3, 2023

Fri

70514777

+ 19.8K

3559205

+ 312

N/A

Mar 2, 2023

Thu

70494908

+ 18.9K

3558893

+ 337

N/A

Mar 1, 2023

Wed

70475924

+ 18.7K

3558556

+ 293

N/A

Feb 28, 2023

Tue

70457166

---

3558263

---

---
Embed
To embed this live counts widget on your own webpage? Simply copy and paste following code to your page and enjoy it wherever you want!
Customize Embed
About TXT (투모로우바이투게더) '세계가 불타버린 밤, 우린... (Can't You See Me?)' Official MV

TXT (투모로우바이투게더) '세계가 불타버린 밤, 우린... (Can't You See Me?)' Official MV Director : Oui Kim (OUI) Assistant Director : Yunah Yang (OUI) Producer : Yeonjin Kim (OUI) Director of Photography : EumKo Focus Puller : Deokjung Kim 2nd AC : Youngwoo Lee, Kyoha Hwang, Eunil Lee 3rd AC : Yuntae Ko Jimmy Jib : Dongjin Lee Jimmy Jib Assistant : Kitae Kim, Seokchan Lee Key Grip : Namkwon Lee Bestboy : Sangjun Lee Grip : Hunmok Lee Gaffer : Hyunsuk Song Lighting Crew : Junghyun Choi, Taehee Lee, Euikyu Hwang, Junhee Min, Juhui Kim, Younghwan Park, Nuri Park Art Director : Jinsil park, Bona Kim(MuE) Assistant Art team : Hakyung Yu, Yeri Kang Art team Manager : ilho Heo VFX : Second Floor Colorist : Hakmin Roh (COLORADO) 2D Animator : Kyeongwook Jo Performance Directing : Son Sung Deuk, Kim Su Bin, Kwon Yoo Jung, Eun Ju Kim, Lee Ga Hun, Lee Byung Eun, Hyewon Park Visual Creative : Nu Kim, Lee Hyun Ju, Kang Sung Do, Jung Su Jung, Cha Yeon Hwa Artist Management: Kim Shin Gyu, Yang Jun Hyeong, Kim Ji Soo, Oh Gwang Taek, Shin Seung Chan BigHit Entertainment. Rights are reserved selectively in the video. Unauthorized reproduction is a violation of applicable laws. Manufactured by BigHit Entertainment, Seoul, Korea Connect with TOMORROW X TOGETHER: https://ibighit.com/txt https://twitter.com/TXT_bighit https://twitter.com/TXT_members https://www.facebook.com/TXT.bighit https://www.instagram.com/txt_bighit https://channels.vlive.tv/BA18A3 https://www.tiktok.com/@txt.bighitent https://weverse.onelink.me/qt3S/8e901222 https://www.weibo.com/TXTbighit http://i.youku.com/txtbighit #세계가_불타버린_밤_우린 #Cant_You_See_Me #TXT #투모로우바이투게더 #TOMORROW_X_TOGETHER #TheDreamChapter #ETERNITY
About YouTube Live Subscriber Count

Looking to track YouTube video live view counts in real-time? SocialCounts.org is the perfect destination for all your video tracking needs! Our platform utilizes YouTube's original API and advanced technology to provide nearly accurate estimations of live view counts for any YouTube video.
But that's not all! We also offer a unique comparison feature where you can compare the live view counts of any video with any channel, video, or profile. This makes it easy to compare and analyze the performance of different YouTube videos and channels.
At SocialCounts.org, we're committed to providing you with accurate and up-to-date data analysis for all your video tracking needs. Whether you're a content creator or simply a YouTube enthusiast, our platform is the perfect tool for monitoring the popularity and growth of your favorite videos.
So, if you're looking for a reliable source to track live view counts on YouTube, look no further than SocialCounts.org. Trust us to keep you in the know with real-time data analysis and comparison features.