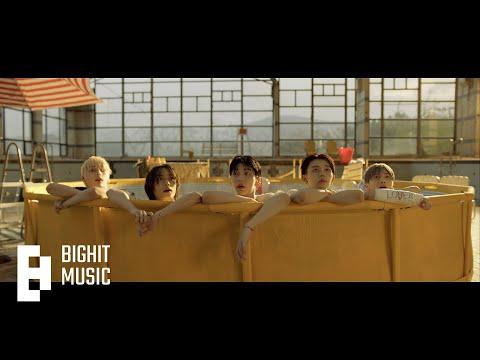 TXT (투모로우바이투게더) '0X1=LOVESONG (I Know I Love You) feat. Seori' Official MV
90152538
TXT (투모로우바이투게더) '0X1=LOVESONG (I Know I Love You) feat. Seori' Official MV youtube video stats
Date
Views
Likes
Dislikes

Mar 26, 2023

Sun

90152538

+ 39.0K

3627636

+ 425

N/A

Mar 25, 2023

Sat

90113512

+ 46.9K

3627211

+ 582

N/A

Mar 24, 2023

Fri

90066529

+ 48.6K

3626629

+ 507

N/A

Mar 23, 2023

Thu

90017883

+ 45.3K

3626122

+ 510

N/A

Mar 22, 2023

Wed

89972568

+ 47.0K

3625612

+ 501

N/A

Mar 21, 2023

Tue

89925539

+ 49.8K

3625111

+ 589

N/A

Mar 20, 2023

Mon

89875648

+ 52.3K

3624522

+ 572

N/A

Mar 19, 2023

Sun

89823268

+ 60.0K

3623950

+ 723

N/A

Mar 18, 2023

Sat

89763212

+ 60.3K

3623227

+ 683

N/A

Mar 17, 2023

Fri

89702865

+ 48.2K

3622544

+ 632

N/A

Mar 16, 2023

Thu

89654636

+ 47.1K

3621912

+ 507

N/A

Mar 15, 2023

Wed

89607442

+ 51.2K

3621405

+ 536

N/A

Mar 14, 2023

Tue

89556221

+ 43.1K

3620869

+ 528

N/A

Mar 13, 2023

Mon

89513082

+ 51.9K

3620341

+ 636

N/A

Mar 12, 2023

Sun

89461111

+ 54.2K

3619705

+ 655

N/A

Mar 11, 2023

Sat

89406845

+ 50.1K

3619050

+ 699

N/A

Mar 10, 2023

Fri

89356710

+ 48.2K

3618351

+ 530

N/A

Mar 9, 2023

Thu

89308442

+ 49.6K

3617821

+ 574

N/A

Mar 8, 2023

Wed

89258745

+ 54.5K

3617247

+ 631

N/A

Mar 7, 2023

Tue

89204181

+ 55.3K

3616616

+ 686

N/A

Mar 6, 2023

Mon

89148832

+ 55.3K

3615930

+ 707

N/A

Mar 5, 2023

Sun

89093503

+ 58.6K

3615223

+ 730

N/A

Mar 4, 2023

Sat

89034828

+ 57.5K

3614493

+ 796

N/A

Mar 3, 2023

Fri

88977296

+ 53.9K

3613697

+ 636

N/A

Mar 2, 2023

Thu

88923393

+ 50.5K

3613061

+ 534

N/A

Mar 1, 2023

Wed

88872865

+ 55.9K

3612527

+ 605

N/A

Feb 28, 2023

Tue

88816901

+ 50.8K

3611922

+ 583

N/A

Feb 27, 2023

Mon

88766043

+ 58.0K

3611339

+ 736

N/A

Feb 26, 2023

Sun

88707956

+ 65.8K

3610603

+ 872

N/A

Feb 25, 2023

Sat

88642118

---

3609731

---

---
Embed
To embed this live counts widget on your own webpage? Simply copy and paste following code to your page and enjoy it wherever you want!
Customize Embed
About TXT (투모로우바이투게더) '0X1=LOVESONG (I Know I Love You) feat. Seori' Official MV

TXT (투모로우바이투게더) '0X1=LOVESONG (I Know I Love You) feat. Seori' Official MV Credits: Director: Yong Seok Choi, Guzza (Lumpens) Assistant Director: Hyunhee Lim PA: Jihye Yoon, Ran Ro, Jingyu Lee Director of Photography: Hyunwoo Nam (MOTHER) B Camera Operator: Eumko Focus Puller: Sangwoo Yun, Youngwoo Lee 2nd AC: Eunki Kim, Eunil Lee 3rd AC: Youngseo Park DIT: Yuntae Go Jimmy Jib Operator: Dongjin Lee Jimmy Jib Assistant: Gitae Kim, Jiyong Lee Gaffer: Doosoo Choi (DS LIGHT) Lighting Crew: Uihyeon Kim, Yujin Jung, Minjae Park, Sangjun Lee, Wonho Jung, Gyeongnam Bae, Heonuk Son Art Director: Bona Kim, Jinsil Park (MU:E) Assistant Art team: Yeri Kang, Jieun Yoon (MU:E) Art-team Manager: ilho Heo (MU:E) Associate Producer: Emma Sungeun Kim (GE PRODUCTION) Location Manager: Jihoon Han Production assistant: Byungman Kim, Minho Seo Special effects: JEIL.M.S Visual Creative: Lee Hyun Ju, Jung Su Jung, Rakta Performance Directing: Son Sung Deuk, Kim Su Bin, Kwon Yoo jung, Hyewon Park Artist Management: Kim Dae Young, Kim Ji Soo, Shin Seung Chan BIGHIT MUSIC. Rights are reserved selectively in the video. Unauthorized reproduction is a violation of applicable laws. Manufactured by BIGHIT MUSIC, Seoul, Korea. Connect with TOMORROW X TOGETHER: https://ibighit.com/txt​ https://twitter.com/TXT_bighit​ https://twitter.com/TXT_members​ https://www.facebook.com/TXT.bighit​ https://www.instagram.com/txt_bighit​ https://channels.vlive.tv/BA18A3​ https://www.tiktok.com/@txt.bighitent​ https://weverse.onelink.me/qt3S/8e901222​ https://www.weibo.com/TXTbighit​ http://i.youku.com/txtbighit #0X1LOVESONG #TheChaosChapter #TXT_FREEZE #투모로우바이투게더 #TOMORROW_X_TOGETHER #TXT
About YouTube Live Subscriber Count

Looking to track YouTube video live view counts in real-time? SocialCounts.org is the perfect destination for all your video tracking needs! Our platform utilizes YouTube's original API and advanced technology to provide nearly accurate estimations of live view counts for any YouTube video.
But that's not all! We also offer a unique comparison feature where you can compare the live view counts of any video with any channel, video, or profile. This makes it easy to compare and analyze the performance of different YouTube videos and channels.
At SocialCounts.org, we're committed to providing you with accurate and up-to-date data analysis for all your video tracking needs. Whether you're a content creator or simply a YouTube enthusiast, our platform is the perfect tool for monitoring the popularity and growth of your favorite videos.
So, if you're looking for a reliable source to track live view counts on YouTube, look no further than SocialCounts.org. Trust us to keep you in the know with real-time data analysis and comparison features.