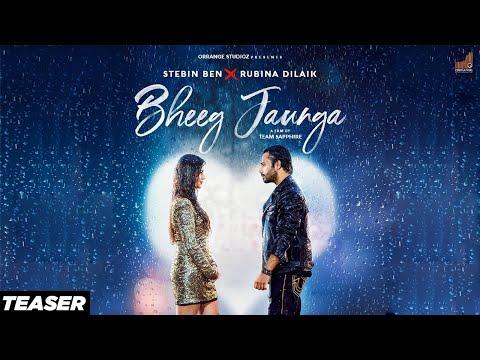 Bheeg Jaunga (Teaser) | Stebin Ben × Rubina Dilaik | Avvy Sra | Mukku | New Songs | Orrange Studioz
1306556
Bheeg Jaunga (Teaser) | Stebin Ben × Rubina Dilaik | Avvy Sra | Mukku | New Songs | Orrange Studioz youtube video stats
Date
Views
Likes
Dislikes

Mar 31, 2023

Fri

1306556

0

11714

0

N/A

Mar 30, 2023

Thu

1306556

+ 4

11714

0

N/A

Mar 29, 2023

Wed

1306552

+ 2

11714

0

N/A

Mar 28, 2023

Tue

1306550

+ 2

11714

+ 1

N/A

Mar 27, 2023

Mon

1306548

+ 4

11713

0

N/A

Mar 26, 2023

Sun

1306544

0

11713

0

N/A

Mar 25, 2023

Sat

1306544

+ 2

11713

0

N/A

Mar 24, 2023

Fri

1306542

+ 2

11713

0

N/A

Mar 23, 2023

Thu

1306540

0

11713

0

N/A

Mar 22, 2023

Wed

1306540

+ 1

11713

0

N/A

Mar 21, 2023

Tue

1306539

0

11713

0

N/A

Mar 20, 2023

Mon

1306539

0

11713

0

N/A

Mar 19, 2023

Sun

1306539

+ 2

11713

- 1

N/A

Mar 18, 2023

Sat

1306537

+ 2

11714

- 1

N/A

Mar 17, 2023

Fri

1306535

0

11715

- 1

N/A

Mar 16, 2023

Thu

1306535

+ 1

11716

0

N/A

Mar 15, 2023

Wed

1306534

0

11716

0

N/A

Mar 14, 2023

Tue

1306534

0

11716

0

N/A

Mar 13, 2023

Mon

1306534

+ 2

11716

0

N/A

Mar 12, 2023

Sun

1306532

+ 4

11716

- 1

N/A

Mar 11, 2023

Sat

1306528

+ 2

11717

- 1

N/A

Mar 10, 2023

Fri

1306526

+ 1

11718

+ 1

N/A

Mar 9, 2023

Thu

1306525

0

11717

0

N/A

Mar 8, 2023

Wed

1306525

0

11717

- 1

N/A

Mar 7, 2023

Tue

1306525

0

11718

0

N/A

Mar 6, 2023

Mon

1306525

+ 1

11718

0

N/A

Mar 5, 2023

Sun

1306524

+ 1

11718

0

N/A

Mar 4, 2023

Sat

1306523

0

11718

0

N/A

Mar 3, 2023

Fri

1306523

+ 1

11718

0

N/A

Mar 2, 2023

Thu

1306522

---

11718

---

---
Embed
To embed this live counts widget on your own webpage? Simply copy and paste following code to your page and enjoy it wherever you want!
Customize Embed
About Bheeg Jaunga (Teaser) | Stebin Ben × Rubina Dilaik | Avvy Sra | Mukku | New Songs | Orrange Studioz

Watch Bheeg Jaunga Official Video - https://www.youtube.com/watch?v=LaJQ9WxuBhI A Film By Team Sapphire. Produced By Nitin Talwar. Starring : Stebin Ben × Rubina Dilaik. Singer : Stebin Ben. Lyrics & Composition : Mukku. Music By : Avvy Sra. Mix Mastered : Yograj Singh & Suyash Singh Choreographed By : Ajay. Assistant Director : Ajay. Direction Team : Vishal, Vijay. Dop : Deepak Singh. Assistant Dop : Noddy, Manish. Jimmy Jip : Manish Kumar. Steadicam By : Harman. Editor : Zipsi. Bts & Stills : Daas Films. Publicity By : Impressive Design. Rubina Casting By : Kashyap Chandhok. Line Producer : Ankur. Line Producer Shimla : Manish. Travel Partner : Hello Abroad Team Stebin Ben. Business Manager : Brijesh k Poojari Assistant : Malhar Soni Styling : Poonam chippa Designer : Sajal Banga Label : Orrange Studioz (+919167005555) Online Promotion : Shine Media. Enjoy & stay connected with us! ► Follow us on Instagram Instagram - https://bit.ly/38Ayvas ► Follow on Snapchat Snapchat - https://bit.ly/30EmOLx ► Like us on Facebook Facebook - https://bit.ly/3vvmpcC ► Follow us on Twitter - https://bit.ly/3ldHqnf
About YouTube Live Subscriber Count

Looking to track YouTube video live view counts in real-time? SocialCounts.org is the perfect destination for all your video tracking needs! Our platform utilizes YouTube's original API and advanced technology to provide nearly accurate estimations of live view counts for any YouTube video.
But that's not all! We also offer a unique comparison feature where you can compare the live view counts of any video with any channel, video, or profile. This makes it easy to compare and analyze the performance of different YouTube videos and channels.
At SocialCounts.org, we're committed to providing you with accurate and up-to-date data analysis for all your video tracking needs. Whether you're a content creator or simply a YouTube enthusiast, our platform is the perfect tool for monitoring the popularity and growth of your favorite videos.
So, if you're looking for a reliable source to track live view counts on YouTube, look no further than SocialCounts.org. Trust us to keep you in the know with real-time data analysis and comparison features.