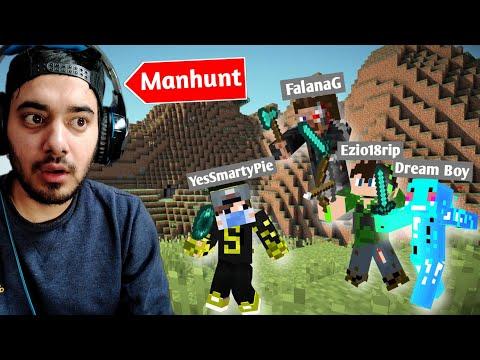 1 V 3 Minecraft Speedrunner VS Hunter Challenge
9455383
1 V 3 Minecraft Speedrunner VS Hunter Challenge youtube video stats
Date
Views
Likes
Dislikes

Mar 24, 2023

Fri

9455383

+ 5.15K

490542

+ 153

N/A

Mar 23, 2023

Thu

9450230

+ 4.86K

490389

+ 158

N/A

Mar 22, 2023

Wed

9445367

+ 4.85K

490231

+ 129

N/A

Mar 21, 2023

Tue

9440517

+ 5.25K

490102

+ 156

N/A

Mar 20, 2023

Mon

9435264

+ 4.85K

489946

+ 129

N/A

Mar 19, 2023

Sun

9430405

+ 5.08K

489817

+ 190

N/A

Mar 18, 2023

Sat

9425321

+ 5.03K

489627

+ 153

N/A

Mar 17, 2023

Fri

9420289

+ 5.48K

489474

+ 136

N/A

Mar 16, 2023

Thu

9414803

+ 5.29K

489338

+ 156

N/A

Mar 15, 2023

Wed

9409509

+ 5.79K

489182

+ 187

N/A

Mar 14, 2023

Tue

9403719

+ 3.87K

488995

+ 101

N/A

Mar 13, 2023

Mon

9399847

+ 3.97K

488894

+ 123

N/A

Mar 12, 2023

Sun

9395868

+ 4.72K

488771

+ 162

N/A

Mar 11, 2023

Sat

9391140

+ 4.25K

488609

+ 126

N/A

Mar 10, 2023

Fri

9386889

+ 4.12K

488483

+ 146

N/A

Mar 9, 2023

Thu

9382766

+ 4.45K

488337

+ 125

N/A

Mar 8, 2023

Wed

9378312

+ 4.50K

488212

+ 148

N/A

Mar 7, 2023

Tue

9373809

+ 4.76K

488064

+ 136

N/A

Mar 6, 2023

Mon

9369041

+ 4.98K

487928

+ 158

N/A

Mar 5, 2023

Sun

9364053

+ 6.65K

487770

+ 207

N/A

Mar 4, 2023

Sat

9357395

+ 6.89K

487563

+ 252

N/A

Mar 3, 2023

Fri

9350497

+ 5.55K

487311

+ 179

N/A

Mar 2, 2023

Thu

9344946

+ 7.05K

487132

+ 242

N/A

Mar 1, 2023

Wed

9337896

+ 6.11K

486890

+ 195

N/A

Feb 28, 2023

Tue

9331783

+ 6.11K

486695

+ 164

N/A

Feb 27, 2023

Mon

9325673

+ 6.53K

486531

+ 228

N/A

Feb 26, 2023

Sun

9319135

+ 9.51K

486303

+ 318

N/A

Feb 25, 2023

Sat

9309617

+ 7.15K

485985

+ 235

N/A

Feb 24, 2023

Fri

9302464

+ 7.62K

485750

+ 244

N/A

Feb 23, 2023

Thu

9294841

---

485506

---

---
Embed
To embed this live counts widget on your own webpage? Simply copy and paste following code to your page and enjoy it wherever you want!
Customize Embed
About 1 V 3 Minecraft Speedrunner VS Hunter Challenge

#Minecraft #Manhunt Credit~ @dream 1 V 3 Minecraft Speedrunner VS Hunter Challenge Today we are doing Speedrunner VS 3 Hunter Challenge in Minecraft with my friends @ezio18rip @DREAMBOYYT and FalanaG. This was very intense and scary but also very fun. Leave a like for more Manhunts like this. 300000 Likes and we'll upload more soon. New Channel ~ YesSmartyPie Shorts ~ https://youtube.com/channel/UCjWM0iY1NoLJE4MHwy2J9Qg Become a Channel Member for some extra benefits 😁. https://www.youtube.com/channel/UCZ9lCUhUOUrwqVJmfBkN92A/join Discord link ~ https://discord.gg/Hc5x6vDB7Z Game Name - Minecraft Follow me on Instagram ~ https://www.instagram.com/hitesh.khangta Music in Background ~ By Kevin MacLeod & Epidemic Sounds if you see this ~ comment #YesSmartyPie
About YouTube Live Subscriber Count

Looking to track YouTube video live view counts in real-time? SocialCounts.org is the perfect destination for all your video tracking needs! Our platform utilizes YouTube's original API and advanced technology to provide nearly accurate estimations of live view counts for any YouTube video.
But that's not all! We also offer a unique comparison feature where you can compare the live view counts of any video with any channel, video, or profile. This makes it easy to compare and analyze the performance of different YouTube videos and channels.
At SocialCounts.org, we're committed to providing you with accurate and up-to-date data analysis for all your video tracking needs. Whether you're a content creator or simply a YouTube enthusiast, our platform is the perfect tool for monitoring the popularity and growth of your favorite videos.
So, if you're looking for a reliable source to track live view counts on YouTube, look no further than SocialCounts.org. Trust us to keep you in the know with real-time data analysis and comparison features.