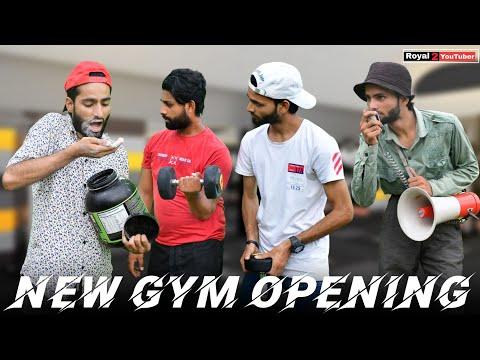 New Gym Opening | Royal 2 Youtuber | R2Y
13023
New Gym Opening | Royal 2 Youtuber | R2Y youtube video stats
Date
Views
Likes
Dislikes

Mar 30, 2023

Thu

13023

0

1196

0

N/A

Mar 29, 2023

Wed

13023

+ 1

1196

0

N/A

Mar 28, 2023

Tue

13022

0

1196

0

N/A

Mar 27, 2023

Mon

13022

+ 3

1196

0

N/A

Mar 26, 2023

Sun

13019

+ 5

1196

+ 1

N/A

Mar 25, 2023

Sat

13014

+ 2

1195

0

N/A

Mar 24, 2023

Fri

13012

+ 4

1195

+ 1

N/A

Mar 23, 2023

Thu

13008

+ 5

1194

0

N/A

Mar 22, 2023

Wed

13003

+ 4

1194

+ 1

N/A

Mar 21, 2023

Tue

12999

+ 5

1193

0

N/A

Mar 20, 2023

Mon

12994

+ 1

1193

+ 1

N/A

Mar 19, 2023

Sun

12993

+ 3

1192

0

N/A

Mar 18, 2023

Sat

12990

+ 6

1192

0

N/A

Mar 17, 2023

Fri

12984

+ 3

1192

0

N/A

Mar 16, 2023

Thu

12981

+ 5

1192

0

N/A

Mar 15, 2023

Wed

12976

+ 2

1192

0

N/A

Mar 14, 2023

Tue

12974

+ 5

1192

0

N/A

Mar 13, 2023

Mon

12969

+ 4

1192

0

N/A

Mar 12, 2023

Sun

12965

+ 1

1192

0

N/A

Mar 11, 2023

Sat

12964

+ 5

1192

+ 1

N/A

Mar 10, 2023

Fri

12959

+ 3

1191

0

N/A

Mar 9, 2023

Thu

12956

+ 1

1191

0

N/A

Mar 8, 2023

Wed

12955

+ 4

1191

0

N/A

Mar 7, 2023

Tue

12951

+ 2

1191

0

N/A

Mar 6, 2023

Mon

12949

+ 7

1191

0

N/A

Mar 5, 2023

Sun

12942

+ 5

1191

0

N/A

Mar 4, 2023

Sat

12937

+ 3

1191

0

N/A

Mar 3, 2023

Fri

12934

+ 3

1191

0

N/A

Mar 2, 2023

Thu

12931

+ 3

1191

0

N/A

Mar 1, 2023

Wed

12928

---

1191

---

---
Embed
To embed this live counts widget on your own webpage? Simply copy and paste following code to your page and enjoy it wherever you want!
Customize Embed
About New Gym Opening | Royal 2 Youtuber | R2Y

Hi friends exercise is necessary for loving human beings to stay healthy and fit it is necessary gym will be exercise only work out gym Place - Garden or Terrace Garden or Home. Enjoy this video 😄😄 Check out "Fitlis Gym" APP - https://play.google.com/store/apps/details?id=io.fitlis.starter • Instagram : https://instagram.com/royal2youtuber/ • Facebook : https://www.facebook.com/Royal2Youtuber/ • Twitter : https://www.Twitter.com/Royal2Youtuber/ • YouTube Channel : https://www.youtube.com/c/Royal2Youtuber/ • Script ~ Team Royal 2 Youtuber • Editing ~ Ali • Thumbnail ~ GD R2Y new video, comedy video, comedy videos, hindi comedy, comedy videos in hindi, comedy funny video, funny comedy, indian comedy video, comedy, comedy videos 2021, comedy videos in india, hindi comedy stories, funny comedy video, funny videos, desi comedy, funny video, new funny video, 2021 comedy, best comedy video, comedy video 2021, hd comedy video, Best comedy video, 2021 comedy video, super comedy video, new comedy video, all comedy video, Kasim Ki Video, Ali Ki Video, Waseem Ki Video, Royal 2 Youtuber Ki video, Royal 2 Video, Royal 2 Comedy, Royal 2 Youtube, R2Y, Royal 2 Youtuber, R2Y IS LIVE, New Gym opening, Copyright. Disclaimer, Under Section 107 of the Copyright Act 1976, allowance is made for "fair use" for purposes such as criticism, comment, news reporting, teaching, scholarship, and research. Fair use is a use permitted by copyright statute that might otherwise be infringing. Non-profit, educational or personal use tips the balance in favor of fair use. No copyright infringement intended, • Copyright © 2021 ROYAL 2 YOUTUBER. All Rights Reserved.
About YouTube Live Subscriber Count

Looking to track YouTube video live view counts in real-time? SocialCounts.org is the perfect destination for all your video tracking needs! Our platform utilizes YouTube's original API and advanced technology to provide nearly accurate estimations of live view counts for any YouTube video.
But that's not all! We also offer a unique comparison feature where you can compare the live view counts of any video with any channel, video, or profile. This makes it easy to compare and analyze the performance of different YouTube videos and channels.
At SocialCounts.org, we're committed to providing you with accurate and up-to-date data analysis for all your video tracking needs. Whether you're a content creator or simply a YouTube enthusiast, our platform is the perfect tool for monitoring the popularity and growth of your favorite videos.
So, if you're looking for a reliable source to track live view counts on YouTube, look no further than SocialCounts.org. Trust us to keep you in the know with real-time data analysis and comparison features.