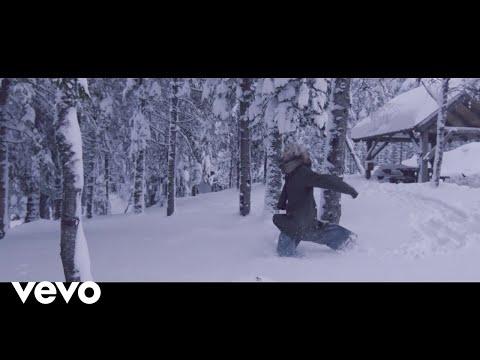 AURORA - Runaway
529602234
AURORA - Runaway youtube video stats
Date
Views
Likes
Dislikes

Mar 29, 2023

Wed

529602234

+ 420K

9954311

+ 6.15K

N/A

Mar 28, 2023

Tue

529182051

+ 409K

9948155

+ 6.34K

N/A

Mar 27, 2023

Mon

528772811

+ 406K

9941813

+ 6.74K

N/A

Mar 26, 2023

Sun

528366609

+ 402K

9935069

+ 6.13K

N/A

Mar 25, 2023

Sat

527964234

+ 452K

9928931

+ 6.86K

N/A

Mar 24, 2023

Fri

527511978

+ 427K

9922071

+ 5.85K

N/A

Mar 23, 2023

Thu

527084533

+ 401K

9916215

+ 5.47K

N/A

Mar 22, 2023

Wed

526682626

+ 408K

9910744

+ 5.24K

N/A

Mar 21, 2023

Tue

526274327

+ 414K

9905504

+ 5.39K

N/A

Mar 20, 2023

Mon

525859770

+ 412K

9900105

+ 5.39K

N/A

Mar 19, 2023

Sun

525447599

+ 455K

9894706

+ 6.15K

N/A

Mar 18, 2023

Sat

524992321

+ 455K

9888552

+ 6.55K

N/A

Mar 17, 2023

Fri

524537301

+ 431K

9881999

+ 5.97K

N/A

Mar 16, 2023

Thu

524105498

+ 441K

9876027

+ 6.10K

N/A

Mar 15, 2023

Wed

523664287

+ 416K

9869921

+ 5.30K

N/A

Mar 14, 2023

Tue

523248070

+ 360K

9864612

+ 5.16K

N/A

Mar 13, 2023

Mon

522887926

+ 376K

9859446

+ 5.00K

N/A

Mar 12, 2023

Sun

522511412

+ 460K

9854441

+ 6.15K

N/A

Mar 11, 2023

Sat

522051064

+ 399K

9848289

+ 5.76K

N/A

Mar 10, 2023

Fri

521651784

+ 382K

9842520

+ 5.77K

N/A

Mar 9, 2023

Thu

521269424

+ 381K

9836742

+ 5.07K

N/A

Mar 8, 2023

Wed

520887814

+ 359K

9831670

+ 4.90K

N/A

Mar 7, 2023

Tue

520527986

+ 370K

9826761

+ 4.58K

N/A

Mar 6, 2023

Mon

520157825

+ 353K

9822176

+ 4.44K

N/A

Mar 5, 2023

Sun

519804201

+ 384K

9817736

+ 4.83K

N/A

Mar 4, 2023

Sat

519419724

+ 400K

9812900

+ 4.96K

N/A

Mar 3, 2023

Fri

519019443

+ 353K

9807934

+ 4.5K

N/A

Mar 2, 2023

Thu

518666272

+ 402K

9803434

+ 4.64K

N/A

Mar 1, 2023

Wed

518264140

+ 367K

9798794

+ 4.65K

N/A

Feb 28, 2023

Tue

517896327

---

9794139

---

---
Embed
To embed this live counts widget on your own webpage? Simply copy and paste following code to your page and enjoy it wherever you want!
Customize Embed
About AURORA - Runaway

Aurora's brand-new album The Gods We Can Touch is out now! Order here: https://Aurora.lnk.to/TGWCTID 🩸⚔️🩸 Stream / Download 'Runaway' here: https://Aurora.lnk.to/runaway1ID Listen to Runaway (Guitar Acoustic): https://Aurora.lnk.to/RunawayGuitarID Listen to Runaway (Piano Acoustic): https://Aurora.lnk.to/RunawayAcousticID Listen to more from AURORA: https://Aurora.lnk.to/listenID Sign Up To The Mailing List: https://lnk.to/ATSSU1ID Merch: https://Aurora.lnk.to/OfficialStoreVD Director: Kenny McCrackren Cinematographer: Jonathan Nicol Focus puller: Richard Osbourne Editor: Kenny McCracken CONNECT WITH AURORA... Instagram - https://lnk.to/AIGID Twitter - https://lnk.to/AURTw1ID Facebook - https://lnk.to/AURFB1ID Spotify - https://spoti.fi/2vayo4b Apple - https://apple.co/2GYPsQg Deezer - https://www.deezer.com/en/artist/7699874 Amazon - https://amzn.to/2qtVRsd Pandora - https://pdora.co/2GVBM4f Tik Tok - https://www.tiktok.com/@iamauroramusic Lyrics I was listening to the ocean I saw a face in the sand But when I picked it up Then it vanished away from my hands, down I had a dream I was seven Climbing my way in a tree I saw a piece of heaven Waiting, impatient, for me, down And I was running far away Would I run off the world someday? Nobody knows, nobody knows I was dancing in the rain I felt alive and I can't complain But now take me home Take me home where I belong I can't take it anymore I was painting a picture The picture was a painting of you And for a moment I thought you were here But then again, it wasn't true, down And all this time I have been lying Oh, lying in secret to myself I've been putting sorrow on the farthest place on my shelf And I was running far away Would I run off the world someday?… #AURORA #Runaway #TikTok
About YouTube Live Subscriber Count

Looking to track YouTube video live view counts in real-time? SocialCounts.org is the perfect destination for all your video tracking needs! Our platform utilizes YouTube's original API and advanced technology to provide nearly accurate estimations of live view counts for any YouTube video.
But that's not all! We also offer a unique comparison feature where you can compare the live view counts of any video with any channel, video, or profile. This makes it easy to compare and analyze the performance of different YouTube videos and channels.
At SocialCounts.org, we're committed to providing you with accurate and up-to-date data analysis for all your video tracking needs. Whether you're a content creator or simply a YouTube enthusiast, our platform is the perfect tool for monitoring the popularity and growth of your favorite videos.
So, if you're looking for a reliable source to track live view counts on YouTube, look no further than SocialCounts.org. Trust us to keep you in the know with real-time data analysis and comparison features.