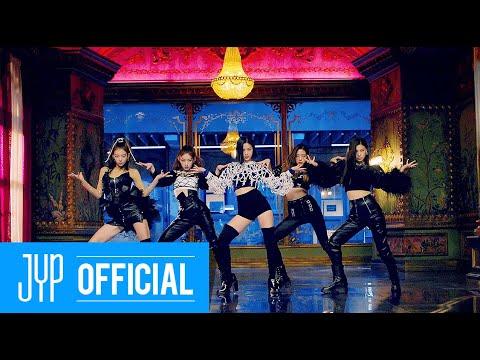 ITZY "WANNABE" M/V @ITZY
494763111
ITZY "WANNABE" M/V @ITZY youtube video stats
Date
Views
Likes
Dislikes

Mar 29, 2023

Wed

494763111

+ 143K

6309762

+ 1.05K

N/A

Mar 28, 2023

Tue

494619285

+ 150K

6308705

+ 1.04K

N/A

Mar 27, 2023

Mon

494468780

+ 143K

6307659

+ 1.04K

N/A

Mar 26, 2023

Sun

494325683

+ 177K

6306618

+ 1.44K

N/A

Mar 25, 2023

Sat

494148200

+ 157K

6305175

+ 1.27K

N/A

Mar 24, 2023

Fri

493990764

+ 151K

6303901

+ 1.10K

N/A

Mar 23, 2023

Thu

493839266

+ 144K

6302793

+ 1.07K

N/A

Mar 22, 2023

Wed

493695257

+ 153K

6301719

+ 1.21K

N/A

Mar 21, 2023

Tue

493541757

+ 165K

6300502

+ 1.24K

N/A

Mar 20, 2023

Mon

493376558

+ 149K

6299259

+ 1.2K

N/A

Mar 19, 2023

Sun

493227203

+ 177K

6298059

+ 1.54K

N/A

Mar 18, 2023

Sat

493049583

+ 158K

6296518

+ 1.31K

N/A

Mar 17, 2023

Fri

492890827

+ 160K

6295208

+ 1.23K

N/A

Mar 16, 2023

Thu

492730129

+ 149K

6293975

+ 1.12K

N/A

Mar 15, 2023

Wed

492580840

+ 156K

6292852

+ 1.09K

N/A

Mar 14, 2023

Tue

492423911

+ 138K

6291757

+ 1.18K

N/A

Mar 13, 2023

Mon

492285705

+ 146K

6290569

+ 1.10K

N/A

Mar 12, 2023

Sun

492138892

+ 182K

6289462

+ 1.46K

N/A

Mar 11, 2023

Sat

491956883

+ 163K

6287999

+ 1.51K

N/A

Mar 10, 2023

Fri

491793781

+ 148K

6286481

+ 1.31K

N/A

Mar 9, 2023

Thu

491644943

+ 147K

6285171

+ 1.11K

N/A

Mar 8, 2023

Wed

491497306

+ 146K

6284052

+ 1.08K

N/A

Mar 7, 2023

Tue

491350691

+ 134K

6282964

+ 1.09K

N/A

Mar 6, 2023

Mon

491215941

+ 141K

6281873

+ 1.00K

N/A

Mar 5, 2023

Sun

491074579

+ 155K

6280864

+ 1.25K

N/A

Mar 4, 2023

Sat

490919163

+ 151K

6279613

+ 1.15K

N/A

Mar 3, 2023

Fri

490767990

+ 136K

6278461

+ 980

N/A

Mar 2, 2023

Thu

490631352

+ 141K

6277481

+ 1.07K

N/A

Mar 1, 2023

Wed

490489682

+ 142K

6276402

+ 1.04K

N/A

Feb 28, 2023

Tue

490347176

---

6275354

---

---
Embed
To embed this live counts widget on your own webpage? Simply copy and paste following code to your page and enjoy it wherever you want!
Customize Embed
About ITZY "WANNABE" M/V @ITZY

👑 𝐈𝐓𝐙𝐘 "𝐂𝐇𝐄𝐂𝐊𝐌𝐀𝐓𝐄" 𝐏𝐑𝐄-𝐒𝐀𝐕𝐄 & 𝐏𝐑𝐄-𝐎𝐑𝐃𝐄𝐑 https://itzy.lnk.to/CHECKMATE 👑 ALBUM RELEASE 2022.7.15 FRI 1PM(KST) | 0AM(EST) ITZY "WANNABE" M/V ITZY "WANNABE" Listen here: 🎬 YouTube https://youtu.be/fE2h3lGlOsk 🎧 Spotify https://spoti.fi/3Pi13t3 🎧 Apple Music https://apple.co/3l2CL8y 🎧 MelOn https://kko.to/rpNohHkjH [ITZY Official] ▶ https://www.youtube.com/c/ITZY ▶ https://www.instagram.com/itzy.all.in.us ▶ https://www.tiktok.com/@itzyofficial ▶ http://www.twitter.com/ITZYOfficial ▶ http://www.facebook.com/OfficialITZY ▶ https://www.weibo.com/u/7462077750?is ▶ http://ITZY.jype.com ▶ http://fans.jype.com/ITZY #ITZY #ITzME #WANNABE Copyrights 2022 ⓒ JYP Entertainment. All Rights Reserved
About YouTube Live Subscriber Count

Looking to track YouTube video live view counts in real-time? SocialCounts.org is the perfect destination for all your video tracking needs! Our platform utilizes YouTube's original API and advanced technology to provide nearly accurate estimations of live view counts for any YouTube video.
But that's not all! We also offer a unique comparison feature where you can compare the live view counts of any video with any channel, video, or profile. This makes it easy to compare and analyze the performance of different YouTube videos and channels.
At SocialCounts.org, we're committed to providing you with accurate and up-to-date data analysis for all your video tracking needs. Whether you're a content creator or simply a YouTube enthusiast, our platform is the perfect tool for monitoring the popularity and growth of your favorite videos.
So, if you're looking for a reliable source to track live view counts on YouTube, look no further than SocialCounts.org. Trust us to keep you in the know with real-time data analysis and comparison features.