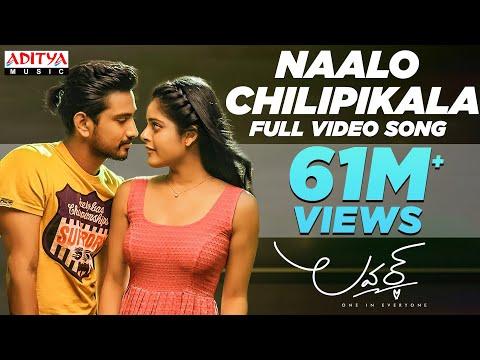 Naalo Chilipi Kala Full Video Song || Lover Video Songs || Raj Tarun, Riddhi Kumar
54676218
Naalo Chilipi Kala Full Video Song || Lover Video Songs || Raj Tarun, Riddhi Kumar youtube video stats
Date
Views
Likes
Dislikes

Mar 21, 2023

Tue

54676218

+ 7.39K

191509

+ 39

N/A

Mar 20, 2023

Mon

54668825

+ 6.76K

191470

+ 57

N/A

Mar 19, 2023

Sun

54662062

+ 6.40K

191413

+ 39

N/A

Mar 18, 2023

Sat

54655654

+ 6.35K

191374

+ 38

N/A

Mar 17, 2023

Fri

54649301

+ 6.6K

191336

+ 30

N/A

Mar 16, 2023

Thu

54642701

+ 7.16K

191306

+ 42

N/A

Mar 15, 2023

Wed

54635534

+ 8.49K

191264

+ 52

N/A

Mar 14, 2023

Tue

54627041

+ 7.88K

191212

+ 51

N/A

Mar 13, 2023

Mon

54619157

+ 21.0K

191161

+ 120

N/A

Mar 12, 2023

Sun

54598143

+ 16.9K

191041

+ 121

N/A

Mar 11, 2023

Sat

54581169

+ 9.97K

190920

+ 79

N/A

Mar 9, 2023

Thu

54571199

+ 6.25K

190841

+ 41

N/A

Mar 8, 2023

Wed

54564949

+ 5.74K

190800

+ 41

N/A

Mar 7, 2023

Tue

54559206

+ 5.70K

190759

+ 27

N/A

Mar 6, 2023

Mon

54553498

+ 6.32K

190732

+ 36

N/A

Mar 5, 2023

Sun

54547175

+ 7.43K

190696

+ 40

N/A

Mar 4, 2023

Sat

54539737

+ 6.69K

190656

+ 39

N/A

Mar 3, 2023

Fri

54533047

+ 7.70K

190617

+ 34

N/A

Mar 2, 2023

Thu

54525341

+ 7.09K

190583

+ 32

N/A

Mar 1, 2023

Wed

54518245

+ 17.1K

190551

+ 117

N/A

Feb 28, 2023

Tue

54501065

+ 13.4K

190434

+ 94

N/A

Feb 27, 2023

Mon

54487641

+ 7.94K

190340

+ 52

N/A

Feb 23, 2023

Thu

54479697

+ 6.59K

190288

+ 44

N/A

Feb 22, 2023

Wed

54473107

+ 6.59K

190244

+ 32

N/A

Feb 21, 2023

Tue

54466513

+ 7.19K

190212

+ 45

N/A

Feb 20, 2023

Mon

54459321

+ 6.73K

190167

+ 30

N/A

Feb 19, 2023

Sun

54452590

+ 6.63K

190137

+ 38

N/A

Feb 18, 2023

Sat

54445958

+ 6.20K

190099

+ 40

N/A

Feb 17, 2023

Fri

54439750

+ 6.91K

190059

+ 34

N/A

Feb 16, 2023

Thu

54432831

---

190025

---

---
Embed
To embed this live counts widget on your own webpage? Simply copy and paste following code to your page and enjoy it wherever you want!
Customize Embed
About Naalo Chilipi Kala Full Video Song || Lover Video Songs || Raj Tarun, Riddhi Kumar

Watch & Enjoy #NaaloChilipiKala Full Video Song From #Lover Movie. Starring Raj Tarun, Riddhi Kumar, Written & Directed By Annish Krishna, Music by Sai Kartheek Produced by Harshith Reddy, under the Banner of Sri Venkateswara Creations. Click here to share on Facebook- https://goo.gl/vAffrP Listen on Apple Music- https://goo.gl/mwk866 Audio also available on: Saavn- https://goo.gl/p97xZR Wynk- https://goo.gl/ZPYbx2 Ganna- https://goo.gl/KhGZtN JioMusic- https://goo.gl/zA4AJ3 Spotify- https://goo.gl/7DmLP6 Song: Naalo Chilipi Kala Movie : Lover Banner: Sri Venkateswara Creations Producer : Harshith Reddy Director : Anish Krishna Music :Sai Kartheek Lyrics : Sri Mani Singer: Yazin Nizar Cast: Raj Tarun, Riddhi Kumar Cinematography: Sameer Reddy Editor: Prawin Pudi Art Director: A.S. Prakash PRO : Vamsi Kaka Digital Media : Nani Music Label: Aditya Music. Set "Naalo Chilipi Kala" as Caller Tune Airtel user dial "5432116547748" Idea user dial "5678910524697" BSNL user dial "56710524697" ----------------------------------------------------------------------------------------------------------- Enjoy and stay connected with us!! ►Subscribe us on Youtube: http://bit.ly/adityamusic ►Like us: http://www.facebook.com/adityamusic ►Follow us: http://www.twitter.com/adityamusic ►Circle us: https://plus.google.com/+adityamusic SUBSCRIBE Aditya Music Channels for unlimited entertainment: ►For New Movies in HD: http://www.youtube.com/Adityamovies ►For Songs with Lyrics: https://www.youtube.com/AdityaMusicNM... ►For Devotional Songs: http://www.youtube.com/AdityaDevotional ►For Kids Educational: http://www.youtube.com/AdityaKids →"మా పాట మీ నోట" Telugu Lyrical Songs - http://bit.ly/1B2EcJG →Latest Tollywood Lyric Video Songs - http://bit.ly/1Km97mg →Ever Green Classics - https://goo.gl/1fZEDy →Popular Jukeboxes - https://goo.gl/LNvAIo →Telugu Songs with Lyrics - https://goo.gl/7ZmgWT © 2018 Aditya Music India Pvt. Ltd.
About YouTube Live Subscriber Count

Looking to track YouTube video live view counts in real-time? SocialCounts.org is the perfect destination for all your video tracking needs! Our platform utilizes YouTube's original API and advanced technology to provide nearly accurate estimations of live view counts for any YouTube video.
But that's not all! We also offer a unique comparison feature where you can compare the live view counts of any video with any channel, video, or profile. This makes it easy to compare and analyze the performance of different YouTube videos and channels.
At SocialCounts.org, we're committed to providing you with accurate and up-to-date data analysis for all your video tracking needs. Whether you're a content creator or simply a YouTube enthusiast, our platform is the perfect tool for monitoring the popularity and growth of your favorite videos.
So, if you're looking for a reliable source to track live view counts on YouTube, look no further than SocialCounts.org. Trust us to keep you in the know with real-time data analysis and comparison features.