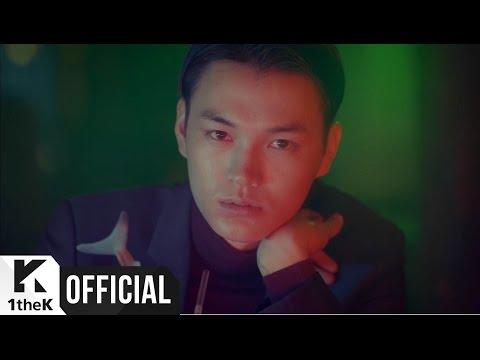 [MV] GARY(개리) _ JOA(엉덩이) (Feat. Jay Park(박재범))
3803629
[MV] GARY(개리) _ JOA(엉덩이) (Feat. Jay Park(박재범)) youtube video stats
Date
Views
Likes
Dislikes

Mar 24, 2023

Fri

3803629

+ 126

25756

0

N/A

Mar 23, 2023

Thu

3803503

+ 111

25756

0

N/A

Mar 22, 2023

Wed

3803392

+ 119

25756

0

N/A

Mar 21, 2023

Tue

3803273

+ 79

25756

+ 2

N/A

Mar 20, 2023

Mon

3803194

+ 133

25754

0

N/A

Mar 19, 2023

Sun

3803061

+ 136

25754

0

N/A

Mar 18, 2023

Sat

3802925

+ 165

25754

0

N/A

Mar 17, 2023

Fri

3802760

+ 96

25754

+ 2

N/A

Mar 16, 2023

Thu

3802664

+ 75

25752

0

N/A

Mar 15, 2023

Wed

3802589

+ 124

25752

+ 1

N/A

Mar 14, 2023

Tue

3802465

+ 101

25751

+ 1

N/A

Mar 13, 2023

Mon

3802364

+ 107

25750

0

N/A

Mar 12, 2023

Sun

3802257

+ 113

25750

+ 1

N/A

Mar 11, 2023

Sat

3802144

+ 130

25749

+ 1

N/A

Mar 10, 2023

Fri

3802014

+ 92

25748

- 1

N/A

Mar 9, 2023

Thu

3801922

+ 92

25749

0

N/A

Mar 8, 2023

Wed

3801830

+ 96

25749

+ 1

N/A

Mar 7, 2023

Tue

3801734

+ 91

25748

+ 1

N/A

Mar 6, 2023

Mon

3801643

+ 94

25747

+ 2

N/A

Mar 5, 2023

Sun

3801549

+ 102

25745

+ 1

N/A

Mar 4, 2023

Sat

3801447

+ 113

25744

0

N/A

Mar 3, 2023

Fri

3801334

+ 76

25744

0

N/A

Mar 2, 2023

Thu

3801258

+ 89

25744

+ 1

N/A

Mar 1, 2023

Wed

3801169

+ 91

25743

0

N/A

Feb 28, 2023

Tue

3801078

+ 111

25743

+ 1

N/A

Feb 27, 2023

Mon

3800967

+ 77

25742

- 1

N/A

Feb 26, 2023

Sun

3800890

+ 77

25743

+ 1

N/A

Feb 25, 2023

Sat

3800813

+ 80

25742

+ 1

N/A

Feb 24, 2023

Fri

3800733

+ 97

25741

- 1

N/A

Feb 23, 2023

Thu

3800636

---

25742

---

---
Embed
To embed this live counts widget on your own webpage? Simply copy and paste following code to your page and enjoy it wherever you want!
Customize Embed
About [MV] GARY(개리) _ JOA(엉덩이) (Feat. Jay Park(박재범))

[MV] GARY(개리) _ JOA(엉덩이) (Feat. Jay Park(박재범)) *English subtitles are now available. :D (Please click on 'CC' button or activate 'Interactive Transcript' function) :: iTunes DL : https://itunes.apple.com/album/2002/id1041860514?l=ko&ls=1 Wrapping up the [ 2002 ] full-length album promotion… I worked on this album in the same mindset I worked on the first LEESANG album that came out in 2002. I may have earned a lot of money and fame since then, but I wanted better music and I pushed myself harder. On days without any official schedules, I stayed in the studio. After changing my mind a hundred times and more... Over the course of a year, I finally finished editing. Rather than explaining song by song, I figured it will be better to be heard and interpreted as the listener wishes. So for this album, I decided to break from the usual and skip the song descriptions. A line from the track "RAP (Feat. DJ Pumkin)" that goes "No matter how hard music is, you can't quit so easily" kept me strong & motivated while completing the album. Keep it up, everyone! All the best, GARY P.S Koonta, SKULL, Deepflow, Jay Park, DJ Pumkin, Myung Ho, Double K, Don Mills, John Park, YOUNG JUN, Jung In, MIWOO. I really appreciate for my colleagues' participation for this album. Hope you love and support the music of these artists as well. ▶1theK FB : http://www.facebook.com/1theK ▶1theK TW : https://twitter.com/1theK ▶1theK G+ : https://plus.google.com/+1theK ゲリのフルアルバム『2002』の作業を終えて... 2002年にリリースしたリサン(LEESSANG))の1stアルバムを準備していたあの頃の気持ちで今回のアルバムの作業をした。 あの頃と比べたらお金もたくさん稼いで有名にもなったが、音楽への渇望がひどくなり、むしろ自分自身をさらに刺激するようになった。 公式的なスケジュールがある日以外は作業室に閉じこもっていた。 何が良いのか何をすべきか数百回も心が変わって... 1年以上修正を繰り返しながら作った。 一曲一曲直接説明をするより、ただ聞き手の印象に任せるのがいいと思い、今回のアルバムでは形式的な枠などは気にしないで特に曲の説明はしないことにした。 '大変でも音楽は簡単にやめることはできない'今回のアルバムの収録曲「ラップして(RAP Feat.DJ Pumkin)」という曲に出てくるこの歌詞一行がアルバムを仕上げるまで大きな力となった。 皆さん頑張ってください! P.S Koonta(クンタ)、 SKULL (スカル)、ディップフロー、Jay Park(パク・ジェボーム)、DJ Pumkin(ディージェーパンプキン) 、ミョンホ兄、Double K(ダブルケイ)、 Don Mills(ドンミルス) 、ジョンパク、ヨンジュン、ジョンイン、ミウなど 今回のアルバムに参加していただいた同僚の皆さん本当にありがとうございます。よかったらファンの皆さんもこのミュージシャンらの音楽をぜひ聴いてみてください。 2015. 9. 21 GARY 개리 정규앨범 [ 2002 ] 음반작업을 마무리 하며… 2002년 발매했던 리쌍 1집을 준비했던 그때의 마음으로 이번 앨범 작업을 했다. 그때에 비하면 돈도 많이 벌고 유명해졌지만 음악적인 부족함과 갈망이 심해져 오히려 내 자신을 더 자극하게 만들었다. 공식적인 스케줄이 있는 날을 빼고는 작업실에만 있었다. 뭐가 좋은 건지 뭐를 해야 하는지 수백 번 마음이 바뀌어… 1년 넘게 수정에 수정만 거듭하며 만들었다. 한 곡 한 곡 직접 설명을 하는 것보다 그냥 듣는 이의 느낌대로 느껴지는 게 좋을 거 같아서 이번 앨범에는 형식적인 틀을 벗어나 특별히 곡 설명은 하지 않기로 했다. "음악이 힘이 든다고 쉽게 관둬지나" 이번 앨범의 수록 곡인 [랩해] 라는 곡에 나오는 이 가사 한 줄이 이 앨범을 마무리 하는 데까지 큰 힘이 되었다. 모두들 파이팅 하십시오! P.S 쿤타, 스컬, 딥플로우, 박재범, 디제이 펌킨, 명호형, 더블케이, 던밀스, 존박, 영준, 정인, 미우 등 이번 앨범에 참여해주신 동료들 너무 감사 드립니다. 이 뮤지션들의 음악도 많이 사랑해 주십시오. 2015. 9. 21 개리 올림
About YouTube Live Subscriber Count

Looking to track YouTube video live view counts in real-time? SocialCounts.org is the perfect destination for all your video tracking needs! Our platform utilizes YouTube's original API and advanced technology to provide nearly accurate estimations of live view counts for any YouTube video.
But that's not all! We also offer a unique comparison feature where you can compare the live view counts of any video with any channel, video, or profile. This makes it easy to compare and analyze the performance of different YouTube videos and channels.
At SocialCounts.org, we're committed to providing you with accurate and up-to-date data analysis for all your video tracking needs. Whether you're a content creator or simply a YouTube enthusiast, our platform is the perfect tool for monitoring the popularity and growth of your favorite videos.
So, if you're looking for a reliable source to track live view counts on YouTube, look no further than SocialCounts.org. Trust us to keep you in the know with real-time data analysis and comparison features.