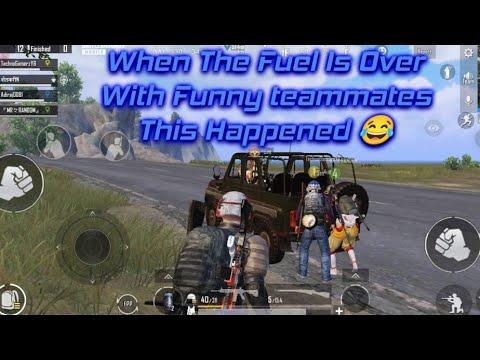 When We have funny Teammates This Would happen 😂😂 || BGMI FUNNY GAMEPLAY || #pattseheadshot
139
When We have funny Teammates This Would happen 😂😂 || BGMI FUNNY GAMEPLAY || #pattseheadshot youtube video stats
Date
Views
Likes
Dislikes

Mar 21, 2023

Tue

139

0

23

0

N/A

Mar 20, 2023

Mon

139

0

23

0

N/A

Mar 19, 2023

Sun

139

0

23

0

N/A

Mar 18, 2023

Sat

139

0

23

0

N/A

Mar 17, 2023

Fri

139

0

23

0

N/A

Mar 16, 2023

Thu

139

0

23

0

N/A

Mar 15, 2023

Wed

139

0

23

0

N/A

Mar 14, 2023

Tue

139

0

23

0

N/A

Mar 13, 2023

Mon

139

0

23

0

N/A

Mar 12, 2023

Sun

139

0

23

0

N/A

Mar 11, 2023

Sat

139

0

23

0

N/A

Mar 10, 2023

Fri

139

0

23

0

N/A

Mar 9, 2023

Thu

139

0

23

0

N/A

Mar 8, 2023

Wed

139

0

23

0

N/A

Mar 7, 2023

Tue

139

0

23

0

N/A

Mar 6, 2023

Mon

139

0

23

0

N/A

Mar 5, 2023

Sun

139

0

23

0

N/A

Mar 4, 2023

Sat

139

0

23

0

N/A

Mar 3, 2023

Fri

139

0

23

0

N/A

Mar 2, 2023

Thu

139

0

23

0

N/A

Mar 1, 2023

Wed

139

0

23

0

N/A

Feb 28, 2023

Tue

139

0

23

0

N/A

Feb 27, 2023

Mon

139

0

23

0

N/A

Feb 26, 2023

Sun

139

0

23

0

N/A

Feb 25, 2023

Sat

139

0

23

0

N/A

Feb 24, 2023

Fri

139

0

23

0

N/A

Feb 23, 2023

Thu

139

0

23

0

N/A

Feb 22, 2023

Wed

139

0

23

0

N/A

Feb 21, 2023

Tue

139

0

23

0

N/A

Feb 20, 2023

Mon

139

---

23

---

---
Embed
To embed this live counts widget on your own webpage? Simply copy and paste following code to your page and enjoy it wherever you want!
Customize Embed
About When We have funny Teammates This Would happen 😂😂 || BGMI FUNNY GAMEPLAY || #pattseheadshot

Hello Guys Kaise Ho!! Plz Subscribe And like this video and complete 50 subs goal follow us on intagram👇👇 https://www.instagram.com/problackpanther_official/ Check Out My Friends channel also👇👇 Eagle Gamer:-https://youtube.com/channel/UCO6k3U6S64_hdhIgwutjLeg Habit Hunter Gaming:-https://youtube.com/channel/UC5glqn0q-fxIro20DMVCjCg ARS Gaming Rehan:-https://youtube.com/channel/UCa3W8JeiFsDfKx4L7BVZSJQ Lone Kaif :-https://youtube.com/channel/UCNOjc4MJOTNcibZujVrkXFQ MUR KILLER GAMING:-https://youtube.com/channel/UCELahAr3s8lS44jq0icO5QA Mini Boy:-https://youtube.com/channel/UCnWVf6e1Oy_ijFdEeE_EZwg👇 ATHARAV PLAYZ :- https://youtube.com/channel/UCbPwArKC2dXvGliTOtMU8bw Technical KP :- https://youtube.com/channel/UCdTjhCblB_0QAJGZcbRh90A Disclaimer - video is for educational purpose only.Copyright Disclaimer Under Section 107 of the Copyright Act 1976, allowance is made for "fair use" for purposes such as criticism, comment, news reporting, teaching, scholarship, and research. Fair use is a use permitted by copyright statute that might otherwise be infringing. Non-profit, educational or personal use tips the balance in favor of fair use. Have A Nice Day😃😃 #BGMI #ProBlackPantherGaming #pbpgaming
About YouTube Live Subscriber Count

Looking to track YouTube video live view counts in real-time? SocialCounts.org is the perfect destination for all your video tracking needs! Our platform utilizes YouTube's original API and advanced technology to provide nearly accurate estimations of live view counts for any YouTube video.
But that's not all! We also offer a unique comparison feature where you can compare the live view counts of any video with any channel, video, or profile. This makes it easy to compare and analyze the performance of different YouTube videos and channels.
At SocialCounts.org, we're committed to providing you with accurate and up-to-date data analysis for all your video tracking needs. Whether you're a content creator or simply a YouTube enthusiast, our platform is the perfect tool for monitoring the popularity and growth of your favorite videos.
So, if you're looking for a reliable source to track live view counts on YouTube, look no further than SocialCounts.org. Trust us to keep you in the know with real-time data analysis and comparison features.