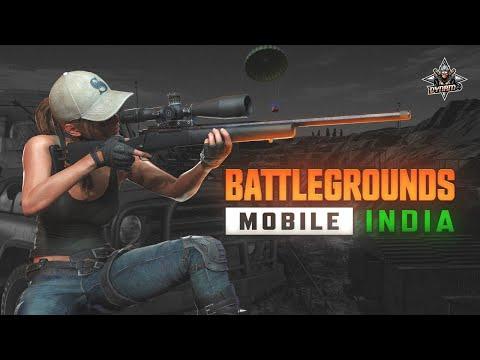 PATT SE HEADSHOT IN B.G.M.I. ❌ NO MEET UPS ❌ DYNAMO GAMING LIVE
1141742
PATT SE HEADSHOT IN B.G.M.I. ❌ NO MEET UPS ❌ DYNAMO GAMING LIVE youtube video stats
Date
Views
Likes
Dislikes

Mar 30, 2023

Thu

1141742

0

119525

0

N/A

Mar 29, 2023

Wed

1141742

+ 5

119525

0

N/A

Mar 28, 2023

Tue

1141737

+ 2

119525

0

N/A

Mar 27, 2023

Mon

1141735

+ 2

119525

0

N/A

Mar 26, 2023

Sun

1141733

0

119525

0

N/A

Mar 25, 2023

Sat

1141733

+ 2

119525

- 2

N/A

Mar 24, 2023

Fri

1141731

+ 2

119527

0

N/A

Mar 23, 2023

Thu

1141729

+ 7

119527

0

N/A

Mar 22, 2023

Wed

1141722

+ 1

119527

- 1

N/A

Mar 21, 2023

Tue

1141721

+ 6

119528

0

N/A

Mar 20, 2023

Mon

1141715

+ 5

119528

0

N/A

Mar 19, 2023

Sun

1141710

+ 5

119528

0

N/A

Mar 18, 2023

Sat

1141705

+ 1

119528

- 1

N/A

Mar 17, 2023

Fri

1141704

+ 2

119529

- 1

N/A

Mar 16, 2023

Thu

1141702

+ 4

119530

- 2

N/A

Mar 15, 2023

Wed

1141698

+ 4

119532

0

N/A

Mar 14, 2023

Tue

1141694

+ 1

119532

- 1

N/A

Mar 13, 2023

Mon

1141693

+ 7

119533

- 1

N/A

Mar 12, 2023

Sun

1141686

+ 4

119534

0

N/A

Mar 11, 2023

Sat

1141682

+ 4

119534

- 1

N/A

Mar 10, 2023

Fri

1141678

+ 3

119535

- 2

N/A

Mar 9, 2023

Thu

1141675

+ 3

119537

- 1

N/A

Mar 8, 2023

Wed

1141672

+ 3

119538

0

N/A

Mar 7, 2023

Tue

1141669

+ 4

119538

- 2

N/A

Mar 6, 2023

Mon

1141665

+ 11

119540

0

N/A

Mar 5, 2023

Sun

1141654

+ 75

119540

0

N/A

Mar 4, 2023

Sat

1141579

+ 5

119540

0

N/A

Mar 3, 2023

Fri

1141574

+ 12

119540

- 1

N/A

Mar 2, 2023

Thu

1141562

+ 6

119541

- 2

N/A

Mar 1, 2023

Wed

1141556

---

119543

---

---
Embed
To embed this live counts widget on your own webpage? Simply copy and paste following code to your page and enjoy it wherever you want!
Customize Embed
About PATT SE HEADSHOT IN B.G.M.I. ❌ NO MEET UPS ❌ DYNAMO GAMING LIVE

📍 Discord : https://discord.gg/dynamogaming 📍 Hydra Town Roleplay Discord : https://discord.com/invite/htrp 📍 Hydra Town Roleplay Official Website : http://hydratownrp.com 📍 DYNAMO Merchandise : https://hydraclan.in ★★★ Contact me ★★★ 📍 Instagram: https://www.instagram.com/dynamo__gaming/ 📍Twitter : Aadii_Sawant 📍Snapchat : Uniquepatel03 📍Steam Profile : https://steamcommunity.com/id/DynamoGaming 📍Steam Group : https://steamcommunity.com/groups/DynamoGamingCrew 📍Facebook: https://www.facebook.com/Dynamogaming03/ 📍Discord : https://discord.gg/dynamogaming 📌 ★★ Rules of chat ★★ 📌 ►No Spam, Self Promotion or Promoting Others ►No Racism/Profanity, Treat Each Other Humbly. ►No Trash Talking For other Youtubers/Streamers. ►No discussion on Politics. ►Respect Moderators. ►Do not ask why got timed out. ►Don' t let anyone spoil your fun in chat and help in keeping the chat clean by reporting spammers/abusive trolls . 💻 ★PC specs below ★ 💻 Intel i9 10900 Asrock Z490 Taichi Zotac RTX 2080Ti Arcticstorm T-Force RGB Memory 64GB (4x16GB) 3600MHz WD Black 1TB NVMe WD Black 1TB HDD Benq XL2546 Zowie 240 Hz Gaming Monitor Thermaltake ToughPower iRGB850w Bykski CPU Fire On I CPU Block Bykski White fittings Bykski 480mm Radiator x 2 Thermaltake Pacific R22 x 2 Thermaltake Pacific P1 Black D5 Pump w/ Silent Kit x 2 Thermaltake Pacific M-Pro G1/4 PETG 16mm Fitting - Black Thermaltake Quad Riing FAN Kits TweakedPC Cable sleeve #Dynamogaming #BattlegroundsMobileIndia #BGMI
About YouTube Live Subscriber Count

Looking to track YouTube video live view counts in real-time? SocialCounts.org is the perfect destination for all your video tracking needs! Our platform utilizes YouTube's original API and advanced technology to provide nearly accurate estimations of live view counts for any YouTube video.
But that's not all! We also offer a unique comparison feature where you can compare the live view counts of any video with any channel, video, or profile. This makes it easy to compare and analyze the performance of different YouTube videos and channels.
At SocialCounts.org, we're committed to providing you with accurate and up-to-date data analysis for all your video tracking needs. Whether you're a content creator or simply a YouTube enthusiast, our platform is the perfect tool for monitoring the popularity and growth of your favorite videos.
So, if you're looking for a reliable source to track live view counts on YouTube, look no further than SocialCounts.org. Trust us to keep you in the know with real-time data analysis and comparison features.