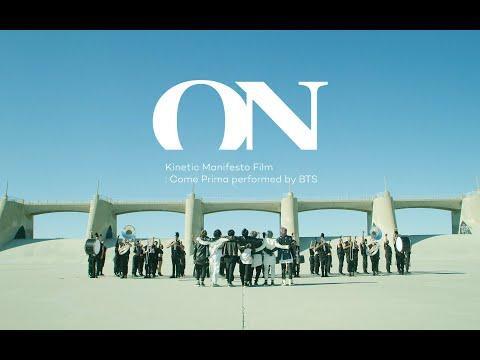 BTS (방탄소년단) 'ON' Kinetic Manifesto Film : Come Prima
545913618
BTS (방탄소년단) 'ON' Kinetic Manifesto Film : Come Prima youtube video stats
Date
Views
Likes
Dislikes

Mar 30, 2023

Thu

545913618

+ 147K

14162509

+ 956

N/A

Mar 29, 2023

Wed

545765945

+ 150K

14161553

+ 1.01K

N/A

Mar 28, 2023

Tue

545615895

+ 149K

14160539

+ 1.04K

N/A

Mar 27, 2023

Mon

545466742

+ 150K

14159499

+ 1.13K

N/A

Mar 26, 2023

Sun

545316096

+ 175K

14158365

+ 1.41K

N/A

Mar 25, 2023

Sat

545140269

+ 166K

14156952

+ 1.44K

N/A

Mar 24, 2023

Fri

544973568

+ 170K

14155511

+ 1.71K

N/A

Mar 23, 2023

Thu

544803525

+ 159K

14153792

+ 1.37K

N/A

Mar 22, 2023

Wed

544644269

+ 173K

14152419

+ 1.55K

N/A

Mar 21, 2023

Tue

544471151

+ 176K

14150868

+ 1.49K

N/A

Mar 20, 2023

Mon

544294292

+ 191K

14149373

+ 1.65K

N/A

Mar 19, 2023

Sun

544102760

+ 225K

14147720

+ 2.04K

N/A

Mar 18, 2023

Sat

543877212

+ 237K

14145674

+ 2.31K

N/A

Mar 17, 2023

Fri

543639923

+ 192K

14143362

+ 2.64K

N/A

Mar 16, 2023

Thu

543447608

+ 177K

14140717

+ 1.40K

N/A

Mar 15, 2023

Wed

543270258

+ 183K

14139314

+ 1.51K

N/A

Mar 14, 2023

Tue

543087042

+ 154K

14137804

+ 1.30K

N/A

Mar 13, 2023

Mon

542932469

+ 166K

14136496

+ 1.41K

N/A

Mar 12, 2023

Sun

542765542

+ 191K

14135085

+ 1.56K

N/A

Mar 11, 2023

Sat

542573778

+ 175K

14133518

+ 1.56K

N/A

Mar 10, 2023

Fri

542398034

+ 163K

14131955

+ 1.37K

N/A

Mar 9, 2023

Thu

542234659

+ 166K

14130578

+ 1.22K

N/A

Mar 8, 2023

Wed

542067951

+ 170K

14129352

+ 1.25K

N/A

Mar 7, 2023

Tue

541897537

+ 160K

14128097

+ 1.14K

N/A

Mar 6, 2023

Mon

541736904

+ 177K

14126948

+ 1.31K

N/A

Mar 5, 2023

Sun

541559522

+ 198K

14125638

+ 1.94K

N/A

Mar 4, 2023

Sat

541360640

+ 191K

14123689

+ 1.75K

N/A

Mar 3, 2023

Fri

541169048

+ 175K

14121938

+ 1.65K

N/A

Mar 2, 2023

Thu

540993367

+ 186K

14120285

+ 1.51K

N/A

Mar 1, 2023

Wed

540807112

---

14118769

---

---
Embed
To embed this live counts widget on your own webpage? Simply copy and paste following code to your page and enjoy it wherever you want!
Customize Embed
About BTS (방탄소년단) 'ON' Kinetic Manifesto Film : Come Prima

BTS (방탄소년단) 'ON' Kinetic Manifesto Film : Come Prima Credits: Director : YongSeok Choi (Lumpens) Executive Producer / Producer : Tiffany Suh Assistant Director : Jihye Yoon, Guzza (Lumpens) Director of Photography : Hyunwoo Nam (GDW) Focus Puller : Sangwoo Yun 2nd AC : Eunki Kim B Cam Operator : Eumko B Cam Focus Puller : Deokjung Kim Jimmy Jib Operator : Youngjung Kim Jimmy Jib Assistant : Hyun in Kim Co-Production Company : FREENJOY Executive Producer : Nathan Scherrer Production Supervisor : Sina Pars, Joe Keenan Production Coordinator : Matt Kovacs Dancers : THE LAB Marching Band : Blue Devils FPV Drone : John Schaer 1st AD : Joe Suarez 2nd AD (Liaison) : Joseph Kim Location Manager : Laura Dominguez Performer Hair : Marina Migliaccio Performer Makeup : Noel Nichols Performer Stylist : Ann-Marie Hoang Gaffer : Kyle Bryson Key Grip : Wadsworth Peters Camera PA : Robin Kim Client Liaison : Ran Ro Visual Creative : Nu Kim, Sabinne Cheon, Lee Sun Kyoung, Kim Ga Eun Performance Directing : Son Sung Deuk, Lee Ga Hun, Lee Byung Eun Artist Management : Kim Shin Gyu, Kim Su Bin, Park Jun Tae, An Da Sol, Ahn Jong Hun, Lee Jung Min BigHit Entertainment. Rights are reserved selectively in the video. Unauthorized reproduction is a violation of applicable laws. Manufactured by BigHit Entertainment, Seoul, Korea. Connect with BTS: https://ibighit.com/bts http://twitter.com/BTS_bighit http://twitter.com/BTS_twt http://www.facebook.com/bangtan.official https://www.youtube.com/user/BANGTANTV http://instagram.com/BTS.bighitofficial https://channels.vlive.tv/FE619 https://www.tiktok.com/@bts_official_bighit https://app.weverse.io/gpt4o https://www.weibo.com/BTSbighit https://www.weibo.com/BTSmembers http://i.youku.com/btsofficial http://btsblog.ibighit.com #BTS #방탄소년단 #ON #MAP_OF_THE_SOUL_7
About YouTube Live Subscriber Count

Looking to track YouTube video live view counts in real-time? SocialCounts.org is the perfect destination for all your video tracking needs! Our platform utilizes YouTube's original API and advanced technology to provide nearly accurate estimations of live view counts for any YouTube video.
But that's not all! We also offer a unique comparison feature where you can compare the live view counts of any video with any channel, video, or profile. This makes it easy to compare and analyze the performance of different YouTube videos and channels.
At SocialCounts.org, we're committed to providing you with accurate and up-to-date data analysis for all your video tracking needs. Whether you're a content creator or simply a YouTube enthusiast, our platform is the perfect tool for monitoring the popularity and growth of your favorite videos.
So, if you're looking for a reliable source to track live view counts on YouTube, look no further than SocialCounts.org. Trust us to keep you in the know with real-time data analysis and comparison features.