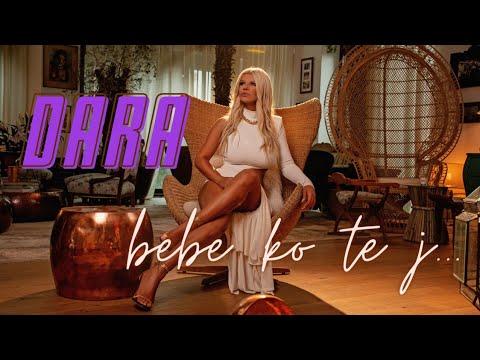 DARA BUBAMARA - BEBE KO TE J... (Official Video 2021)
5531053
DARA BUBAMARA - BEBE KO TE J... (Official Video 2021) youtube video stats
Date
Views
Likes
Dislikes

Mar 29, 2023

Wed

5531053

+ 1.71K

37199

+ 1

N/A

Mar 28, 2023

Tue

5529340

+ 1.59K

37198

+ 3

N/A

Mar 27, 2023

Mon

5527748

+ 1.6K

37195

+ 2

N/A

Mar 26, 2023

Sun

5526148

+ 1.89K

37193

+ 5

N/A

Mar 25, 2023

Sat

5524256

+ 1.81K

37188

+ 2

N/A

Mar 24, 2023

Fri

5522442

+ 1.76K

37186

+ 10

N/A

Mar 23, 2023

Thu

5520681

+ 1.49K

37176

0

N/A

Mar 22, 2023

Wed

5519186

+ 1.57K

37176

+ 8

N/A

Mar 21, 2023

Tue

5517614

+ 1.45K

37168

+ 3

N/A

Mar 20, 2023

Mon

5516160

+ 1.59K

37165

+ 4

N/A

Mar 19, 2023

Sun

5514564

+ 1.99K

37161

+ 8

N/A

Mar 18, 2023

Sat

5512572

+ 2.08K

37153

+ 8

N/A

Mar 17, 2023

Fri

5510492

+ 1.89K

37145

+ 5

N/A

Mar 16, 2023

Thu

5508598

+ 2.04K

37140

+ 9

N/A

Mar 15, 2023

Wed

5506556

+ 1.92K

37131

+ 4

N/A

Mar 14, 2023

Tue

5504627

+ 1.84K

37127

+ 10

N/A

Mar 13, 2023

Mon

5502782

+ 2.18K

37117

+ 8

N/A

Mar 12, 2023

Sun

5500595

+ 2.53K

37109

+ 15

N/A

Mar 11, 2023

Sat

5498056

+ 2.30K

37094

+ 7

N/A

Mar 10, 2023

Fri

5495747

+ 2.12K

37087

+ 9

N/A

Mar 9, 2023

Thu

5493618

+ 2.02K

37078

+ 8

N/A

Mar 8, 2023

Wed

5491593

+ 1.95K

37070

+ 12

N/A

Mar 7, 2023

Tue

5489637

+ 1.54K

37058

+ 10

N/A

Mar 6, 2023

Mon

5488095

+ 1.81K

37048

+ 5

N/A

Mar 5, 2023

Sun

5486276

+ 2.19K

37043

+ 4

N/A

Mar 4, 2023

Sat

5484082

+ 2.02K

37039

+ 4

N/A

Mar 3, 2023

Fri

5482059

+ 1.77K

37035

+ 7

N/A

Mar 2, 2023

Thu

5480286

+ 1.81K

37028

0

N/A

Mar 1, 2023

Wed

5478469

+ 1.72K

37028

+ 6

N/A

Feb 28, 2023

Tue

5476742

---

37022

---

---
Embed
To embed this live counts widget on your own webpage? Simply copy and paste following code to your page and enjoy it wherever you want!
Customize Embed
About DARA BUBAMARA - BEBE KO TE J... (Official Video 2021)

Label & Copyright: Dara Bubamara: https://www.darabubamara.eu Stream/Download "Bebe Ko Te J...": Spotify: https://spoti.fi/2SqwnN6 iTunes/Apple Music: https://apple.co/2St5jNd Deezer: https://bit.ly/3fiEpRd Dara on Instagram: https://www.instagram.com/darabubamara_official/ Dara on Facebook: http://www.facebook.com/pages/Dara-Bubamara/147951550013 Muzika, aranžman: Darko Dimitrov Tekst: Milan Laća Radulović Produkcija: Darko Dimitrov Usnimavanje i koprodukcija vokala: Bogdan Stojiljković Snimano i miksano u Studiju Dimitrovi, Skoplje, i u Studiju AU, Beograd. Video by: INFINITY PRODUCTION https://www.infinityproduction.rs​ CEO: Goran Lečić +38166404050 Producer: Nena Nerandžić  Directed by: Marko Arsić  DP: Branislav Pecaranin Bandži Videographer: Petar Vujovic  Organization: Anja Velemir  Scenographer: Branko Đipalo  Light: Uroš Pečenković i Nikola Veličković  Hair: Zoran Sekicki  MakeUp: Despot Radovic  Styling: Marina Simić i Ivana Simić Set Photography: Uroš Marjanović
About YouTube Live Subscriber Count

Looking to track YouTube video live view counts in real-time? SocialCounts.org is the perfect destination for all your video tracking needs! Our platform utilizes YouTube's original API and advanced technology to provide nearly accurate estimations of live view counts for any YouTube video.
But that's not all! We also offer a unique comparison feature where you can compare the live view counts of any video with any channel, video, or profile. This makes it easy to compare and analyze the performance of different YouTube videos and channels.
At SocialCounts.org, we're committed to providing you with accurate and up-to-date data analysis for all your video tracking needs. Whether you're a content creator or simply a YouTube enthusiast, our platform is the perfect tool for monitoring the popularity and growth of your favorite videos.
So, if you're looking for a reliable source to track live view counts on YouTube, look no further than SocialCounts.org. Trust us to keep you in the know with real-time data analysis and comparison features.