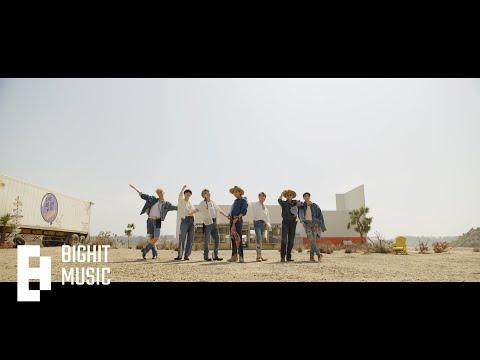 BTS (방탄소년단) 'Permission to Dance' Official Teaser
31389041
BTS (방탄소년단) 'Permission to Dance' Official Teaser youtube video stats
Date
Views
Likes
Dislikes

Mar 31, 2023

Fri

31389041

+ 744

4619809

- 45

N/A

Mar 30, 2023

Thu

31388297

+ 787

4619854

- 26

N/A

Mar 29, 2023

Wed

31387510

+ 705

4619880

- 50

N/A

Mar 28, 2023

Tue

31386805

+ 627

4619930

- 57

N/A

Mar 27, 2023

Mon

31386178

+ 621

4619987

- 54

N/A

Mar 26, 2023

Sun

31385557

+ 809

4620041

- 69

N/A

Mar 25, 2023

Sat

31384748

+ 758

4620110

- 64

N/A

Mar 24, 2023

Fri

31383990

+ 779

4620174

- 51

N/A

Mar 23, 2023

Thu

31383211

+ 724

4620225

- 50

N/A

Mar 22, 2023

Wed

31382487

+ 958

4620275

- 48

N/A

Mar 21, 2023

Tue

31381529

+ 823

4620323

- 48

N/A

Mar 20, 2023

Mon

31380706

+ 858

4620371

- 44

N/A

Mar 19, 2023

Sun

31379848

+ 1.17K

4620415

- 34

N/A

Mar 18, 2023

Sat

31378669

+ 1.30K

4620449

- 25

N/A

Mar 17, 2023

Fri

31377367

+ 1.29K

4620474

+ 8

N/A

Mar 16, 2023

Thu

31376075

+ 995

4620466

- 30

N/A

Mar 15, 2023

Wed

31375080

+ 1.24K

4620496

- 25

N/A

Mar 14, 2023

Tue

31373834

+ 607

4620521

- 61

N/A

Mar 13, 2023

Mon

31373227

+ 758

4620582

- 73

N/A

Mar 12, 2023

Sun

31372469

+ 768

4620655

- 81

N/A

Mar 11, 2023

Sat

31371701

+ 773

4620736

- 84

N/A

Mar 10, 2023

Fri

31370928

+ 708

4620820

- 81

N/A

Mar 9, 2023

Thu

31370220

+ 783

4620901

- 72

N/A

Mar 8, 2023

Wed

31369437

+ 830

4620973

- 51

N/A

Mar 7, 2023

Tue

31368607

+ 754

4621024

- 59

N/A

Mar 6, 2023

Mon

31367853

+ 832

4621083

- 39

N/A

Mar 5, 2023

Sun

31367021

+ 951

4621122

- 41

N/A

Mar 4, 2023

Sat

31366070

+ 1.02K

4621163

- 48

N/A

Mar 3, 2023

Fri

31365050

+ 1.05K

4621211

- 37

N/A

Mar 2, 2023

Thu

31363996

---

4621248

---

---
Embed
To embed this live counts widget on your own webpage? Simply copy and paste following code to your page and enjoy it wherever you want!
Customize Embed
About BTS (방탄소년단) 'Permission to Dance' Official Teaser

BTS (방탄소년단) 'Permission to Dance' Official Teaser Credits: Director: Yong Seok Choi (Lumpens) 1st AD: Jihye Yoon (Lumpens) 2nd AD: Ran Ro (Lumpens) PA: Soeyoung Park, Chanyang Kim Producer: Emma Sungeun Kim (GE Production) Production manager: Park Jin Sung Assistant Production: Seo Min ho, Kim Byeongman, Choi Seung Won, Ahn Joo Young, Kim Areum Director of Photography: Hyunwoo Nam (MOTHER) Focus Puller: Sangwoo Yun 2nd AC: Eunki Kim 3rd AC: Youngseo Park DIT: Minjoo You B Camera Operator: Eumko Jimmy Jib: Youngjoong Kim, Hyun In Kim, Sunghoon Kim Techno Crane: Service Vision Gaffer: Song Hyunsuk (Real Lighting) Lighting Crew: Choi Jung Hyun, Hwang Uigyu, Park Gyutae, Park Yeonghwan, Jang Yunseok, Sim Junhyeok, Park Seounghun, Woo Sujin, Kim Yeongjin Production Designer: Jinsil Park, Bona Kim(MU:E) Assistant Art team: Yeri Kang, Jieun Yoon, A yeong Choi (MU:E) Jihye An, Jooho Jeong,Taegwan Nam, June Heo, Seonghun Kim, Chaemin Jung, Ryoonha Kim, Suyeon Park Art-team Manager: ilho Heo (MU:E) Set: Yonghwi Cho, Euljung Kim, Hyeokjun Lee(ILL SAN ARTCENTER) BIGHIT MUSIC. Rights are reserved selectively in the video. Unauthorized reproduction is a violation of applicable laws. Manufactured by BIGHIT MUSIC, Seoul, Korea. Connect with BTS: https://ibighit.com/bts http://twitter.com/BTS_bighit http://twitter.com/BTS_twt http://www.facebook.com/bangtan.official https://www.youtube.com/user/BANGTANTV http://instagram.com/BTS.bighitofficial https://channels.vlive.tv/FE619 https://www.tiktok.com/@bts_official_bighit https://weverse.onelink.me/qt3S/94808190 https://www.weibo.com/BTSbighit https://www.weibo.com/BTSmembers http://i.youku.com/btsofficial http://btsblog.ibighit.com #BTS #방탄소년단 #PermissiontoDance #BTS_Butter
About YouTube Live Subscriber Count

Looking to track YouTube video live view counts in real-time? SocialCounts.org is the perfect destination for all your video tracking needs! Our platform utilizes YouTube's original API and advanced technology to provide nearly accurate estimations of live view counts for any YouTube video.
But that's not all! We also offer a unique comparison feature where you can compare the live view counts of any video with any channel, video, or profile. This makes it easy to compare and analyze the performance of different YouTube videos and channels.
At SocialCounts.org, we're committed to providing you with accurate and up-to-date data analysis for all your video tracking needs. Whether you're a content creator or simply a YouTube enthusiast, our platform is the perfect tool for monitoring the popularity and growth of your favorite videos.
So, if you're looking for a reliable source to track live view counts on YouTube, look no further than SocialCounts.org. Trust us to keep you in the know with real-time data analysis and comparison features.