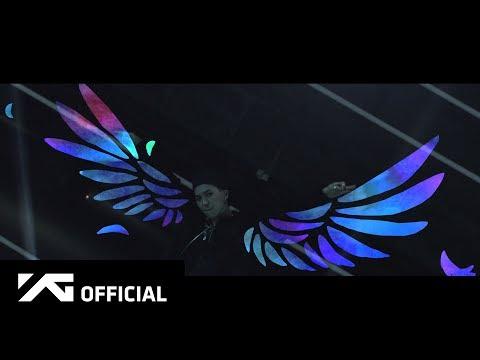 WINNER - '걔 세(I'M HIM)' MINO SOLO M/V
17209246
WINNER - '걔 세(I'M HIM)' MINO SOLO M/V youtube video stats
Date
Views
Likes
Dislikes

Mar 25, 2023

Sat

17209246

+ 702

287842

+ 6

N/A

Mar 24, 2023

Fri

17208544

+ 796

287836

+ 6

N/A

Mar 23, 2023

Thu

17207748

+ 775

287830

+ 9

N/A

Mar 22, 2023

Wed

17206973

+ 824

287821

+ 11

N/A

Mar 21, 2023

Tue

17206149

+ 721

287810

+ 7

N/A

Mar 20, 2023

Mon

17205428

+ 717

287803

+ 6

N/A

Mar 19, 2023

Sun

17204711

+ 738

287797

+ 3

N/A

Mar 18, 2023

Sat

17203973

+ 736

287794

+ 9

N/A

Mar 17, 2023

Fri

17203237

+ 668

287785

+ 10

N/A

Mar 16, 2023

Thu

17202569

+ 656

287775

+ 9

N/A

Mar 15, 2023

Wed

17201913

+ 729

287766

+ 2

N/A

Mar 14, 2023

Tue

17201184

+ 610

287764

+ 1

N/A

Mar 13, 2023

Mon

17200574

+ 672

287763

+ 1

N/A

Mar 12, 2023

Sun

17199902

+ 618

287762

+ 4

N/A

Mar 11, 2023

Sat

17199284

+ 622

287758

+ 4

N/A

Mar 10, 2023

Fri

17198662

+ 631

287754

+ 6

N/A

Mar 9, 2023

Thu

17198031

+ 700

287748

+ 7

N/A

Mar 8, 2023

Wed

17197331

+ 630

287741

+ 4

N/A

Mar 7, 2023

Tue

17196701

+ 658

287737

+ 6

N/A

Mar 6, 2023

Mon

17196043

+ 607

287731

+ 5

N/A

Mar 5, 2023

Sun

17195436

+ 628

287726

+ 5

N/A

Mar 4, 2023

Sat

17194808

+ 600

287721

0

N/A

Mar 3, 2023

Fri

17194208

+ 655

287721

+ 1

N/A

Mar 2, 2023

Thu

17193553

+ 636

287720

+ 5

N/A

Mar 1, 2023

Wed

17192917

+ 692

287715

+ 8

N/A

Feb 28, 2023

Tue

17192225

+ 640

287707

+ 4

N/A

Feb 27, 2023

Mon

17191585

+ 618

287703

+ 8

N/A

Feb 26, 2023

Sun

17190967

+ 623

287695

+ 1

N/A

Feb 25, 2023

Sat

17190344

+ 738

287694

+ 8

N/A

Feb 24, 2023

Fri

17189606

---

287686

---

---
Embed
To embed this live counts widget on your own webpage? Simply copy and paste following code to your page and enjoy it wherever you want!
Customize Embed
About WINNER - '걔 세(I'M HIM)' MINO SOLO M/V

Available on iTunes @ http://smarturl.it/WINNER_2014SS WINNER'S 공허해 (empty) M/V @ http://youtu.be/gEqlF5N8UMs WINNER'S 컬러링 (COLOR RING) M/V @ http://youtu.be/vQIfXg7UukI #WINNER #MINO #걔세 #IMHIM More about WINNER @ http://www.yg-winner.com/ http://www.facebook.com/OfficialYGWINNER http://www.youtube.com/OfficialYGWINNER http://twitter.com/ygent_official
About YouTube Live Subscriber Count

Looking to track YouTube video live view counts in real-time? SocialCounts.org is the perfect destination for all your video tracking needs! Our platform utilizes YouTube's original API and advanced technology to provide nearly accurate estimations of live view counts for any YouTube video.
But that's not all! We also offer a unique comparison feature where you can compare the live view counts of any video with any channel, video, or profile. This makes it easy to compare and analyze the performance of different YouTube videos and channels.
At SocialCounts.org, we're committed to providing you with accurate and up-to-date data analysis for all your video tracking needs. Whether you're a content creator or simply a YouTube enthusiast, our platform is the perfect tool for monitoring the popularity and growth of your favorite videos.
So, if you're looking for a reliable source to track live view counts on YouTube, look no further than SocialCounts.org. Trust us to keep you in the know with real-time data analysis and comparison features.